News & Media

felixmizioznikov / Getty Images
Florida's Realtors Pitch in to Help Hurricane Victims
Florida Realtors Disaster Relief Fund is evaluating Bahamas aid efforts and continuing to support Panhandle residents still struggling after last year's storm.
ORLANDO, Fla. – At least 70,000 people are reportedly homeless on Grand Bahama and the Abaco Islands – the hardest-hit islands by Hurricane Dorian. Florida Realtors Disaster Relief Fund (DRF) continues to monitor the cleanup efforts as it evaluates the best way to help. The DRF also continues to support storm victims in Florida's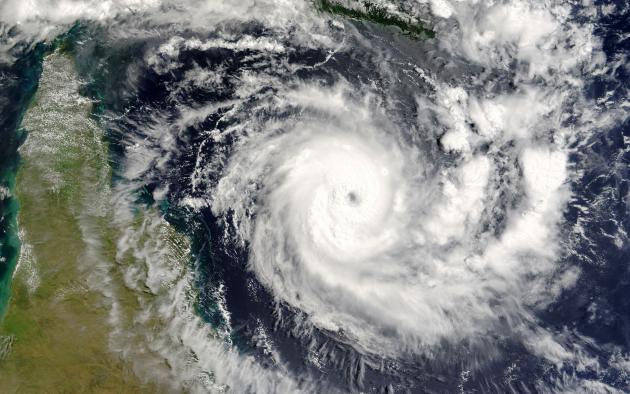 Realtors helping others in times of need is what this charity is all about. Learn how to give and receive.
Panhandle. While Category 5 Hurricane Michael hit Mexico Beach and nearby communities almost a year ago, many families have still not achieved a sense of normalcy as they continue to pick up the pieces.
Florida Realtors Disaster Relief Fund assists Realtors, their real estate employees, Realtor board/associations and staff following a natural disaster. More information about donating to the fund – or applying for assistance – can be found on Florida Realtors' website.
After slamming Grand Bahama and the Abaco Islands, Hurricane Dorian's heavy rains and powerful winds knocked out power as it followed the East Coast, though the storm did not directly make landfall in Florida as forecasters once feared. However, Dorian caused severe flooding and strong winds, some reaching 90 miles per hour, to communities along the East Coast, including Charleston, S.C., and Cape Hatteras, N.C.
Kenneth W. Davis – a broker with Welcome Home Realty in Boca Raton, Fla., and a 2013 National Association of Realtors® (NAR) Good Neighbor Award Winner – expects the amount of children housed at a Bahamas orphanage he supports to double after the loss of several orphanages in Grand Bahama and Abacos.
Davis has been a longtime supporter of the Cat Island Orphanage in the Bahamas, spearheading fundraisers to support children there. He says the Cat Island Orphanage was spared as Hurricane Dorian ripped through the island, crediting a 2016 donation that allowed them to upgrade the building with hurricane-resistant windows and doors.
Other real estate groups are heeding the varied calls for help in the aftermath.
KW Cares, the charitable arm of Keller Williams, has issued 33 emergency grants so far totaling $70,360, to Keller Williams agents and families affected by Hurricane Dorian.
"Those emergency grants mostly focus on helping agents and families evacuate from the storm's path," says Darryl Frost, spokesperson for Keller Williams. "So far, our agents and families haven't reported a robust amount of property damage. That said, we're still in midst of assessing bigger damage claims at the moment." KW Cares is funded through Keller Williams' associates, who donate a portion of their commissions.
© 2019 Florida Realtors®