2023 Florida Realtors Leadership
Florida Realtors is the voice for real estate in Florida and is the state's largest trade association. It represents more than 238,000 members and 51 local associations.
Officers
Mike McGraw, President
mikem@floridarealtors.org
G. Mike McGraw, a broker-associate with RE/MAX Central Realty in Apopka, is the 2023 president of Florida Realtors®, the state's largest professional trade association. He specializes in residential brokerage.
McGraw was 2011 president of the Orlando Regional Realtor® Association and 2018 president of Stellar MLS. In addition to serving in several leadership positions for Florida Realtors, he has been chair or vice chair of numerous state association committees and forums, and was District 12 vice president in 2012. McGraw has also served as a director of the National Association of Realtors® (NAR).
CLICK HERE TO LEARN MORE ABOUT McGRAW AND HIS 2023 GOALS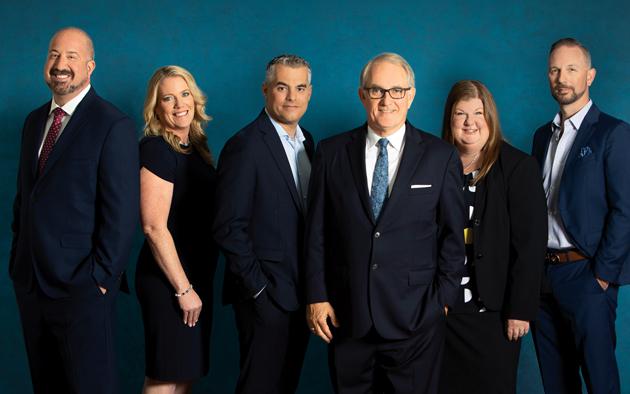 As we head into a market shift in 2023, Florida is still a bright spot. And the Florida Realtors® Leadership Team has your back with products, services and advocacy. Florida Realtors is your business partner.
Gia Arvin, President-elect
Arvin is broker-owner with Matchmaker Realty in Gainesville. She is active in residential brokerage.
Tim Weisheyer, Vice President
Weisheyer is broker-owner of Dream Builders Realty in Celebration. He is active in residential and commercial brokerage.
Chuck Bonfiglio Jr., Treasurer
Bonfiglio is broker-owner of NextHome AAA Realty in Pembroke Pines. He is active in residential brokerage.
Jorge Guerra, Secretary
Jorge Guerra Jr., broker with Real Estate Sales Force in Miami, is the 2023 secretary of Florida Realtors®, the state's largest professional trade association. He is active in residential and commercial real estate.
 
Margy Grant, Chief Executive Officer
Margy Grant is the chief executive officer for Florida Realtors®, the largest professional trade association in Florida. She is a Certified Association Executive (CAE) and also holds the Realtor Association Certified Executive (RCE) designation, earning recognition for specialized industry knowledge as well as association achievements and experience. She is a member of the American Society of Association Executives (ASAE).
Grant has been recognized as an industry leader for her dedication and hard work, being named to the Swanepoel Power 200 list of the most powerful leaders in residential real estate for several years, including in 2022. Under her watch, Florida Realtors was selected as one of the Top Workplaces in Central Florida in 2022 and 2021 by the Orlando Sentinel. The state association also recently was recognized as one of Florida Trend Magazine's top 100 "Best Companies to Work For in Florida" for 2022. She has been named the advisory council chair for the National Association of Realtors® "Riding with the Brand 2023," a nationwide, multi-stop association member activation tour NAR plans in partnership with state associations for engagement events across the country.
Grant earned her Juris Doctor degree, cum laude, at the Suffolk University School of Law in Boston and her bachelor's degree in political science at the University of New Hampshire in Durham, N.H. She is a member of the Florida Bar, Massachusetts Bar and the California Bar (inactive status). Grant joined Florida Realtors in 2005, and served the state association as its chief operations officer and general counsel before becoming CEO.
2023 District Vice Presidents
District 1: : Roberta "Berta" Odom
District 2: Patricia Weeks
District 3: Hollie Billero Buldo
District 4: Jaime Caballero
District 5: Hunter Habib
District 6: Adam R. Jonas
District 7: April Kirkland
District 8: Rustie Pendergrass
District 9: Michele Bailey
District 10: Shannon Cornell
District 11: Carlos Melendez
District 12: Joe Johnson
District 13: Amy Worth
Executive Management Team 
Margy Grant, Chief Executive Officer
margyg@floridarealtors.org
Jeff Zipper, Senior Vice President of Communications & Marketing
jeffz@floridarealtors.org
Lisa Walker, Vice President of Digital Communications & Marketing
lisaw@floridarealtors.org
Eric Forsman, Vice President of Technology Services
ericf@floridarealtors.org
Dave Garrison, Vice President of Finance, Professional Development and Internal Operations
daveg@floridarealtors.org
Dr. Brad O'Connor, Chief Economist of Research
brado@floridarealtors.org
Juana Watkins, Esq., Vice President of Law and Policy & General Counsel
juanaw@floridarealtors.org
Andy Gonzalez, Vice President of Public Policy
andyg@floridarealtors.org
Mindy Wilson, Vice President of Strategic Initiatives
mindyw@floridarealtors.org
Jeanie Unterbrink, Senior Director of Meeting Services
jeanieu@floridarealtors.org
Genessa Casanova, Senior Political Director
genessac@floridarealtors.org
Maria Grulich, Director of Global Business
mariag@floridarealtors.org
Chris Mini, Director of Human Resources
chris.mini@floridarealtors.org