2022 Florida Realtors Leadership
Florida Realtors is the voice for real estate in Florida and is the state's largest trade association. It represents more than 225,000 members and 51 local associations.
Officers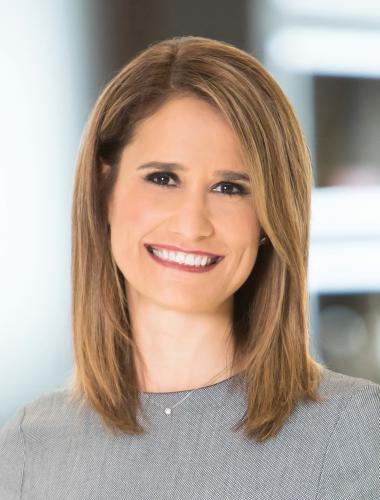 Christina Pappas, President
christinap@floridarealtors.org
Christina Pappas, vice president of the Keyes Family of Companies in Miami, will be installed in January as 2022 president of Florida Realtors®, the state's largest professional association with more than 225,000 members. "We are a powerful voice for homeowners throughout Florida, and advocacy will continue to be one of our most important services," she said.
In 2022, Florida will continue to see strong demand from U.S. and international buyers, said Pappas, who began her career in residential real estate and now has expertise spanning many industry sectors and services. "People from around the world have seen they can work virtually from anywhere," she said. "Our state's great quality of life and low taxes make this an ideal destination, and our state is poised for continued growth in real estate."
In addition to her position with Florida's largest independent real estate brokerage, Pappas is a board member of the Miami Association of Realtors and was president of its Young Professionals Network Leadership Board, as well as president of its Residential Board. She has been a leader in the Women's Council of Realtors, serving as education, membership and events co-chair. Pappas is also a director of Florida Realtors, a member of various state committees and forums, and previously served as a liaison for the National Association of Realtors® (NAR). She currently serves on the Realtor Property Resource Board of Directors and the Broker Public Portal. In the community, she is a Cornell Alumni admissions ambassador, serves on the executive committee for the United Way Young Leaders and is the former Young President's/World President's Organization Next Generation Liaison for Miami.
As president of the state association, Pappas will focus on helping Realtors build their businesses through leadership training and coaching, as well as technology support. "We need to adhere to the highest standards of our profession and demonstrate the value we provide to our customers in every transaction," she said.
Pappas added that Florida's Realtors are passionate about serving their communities. "Our members are grassroots leaders in the statewide push for affordable housing in their neighborhoods," she said. "That's one of the ways they change people's lives for the better every day."
CLICK HERE TO LEARN MORE ABOUT PAPPAS AND HER 2022 GOALS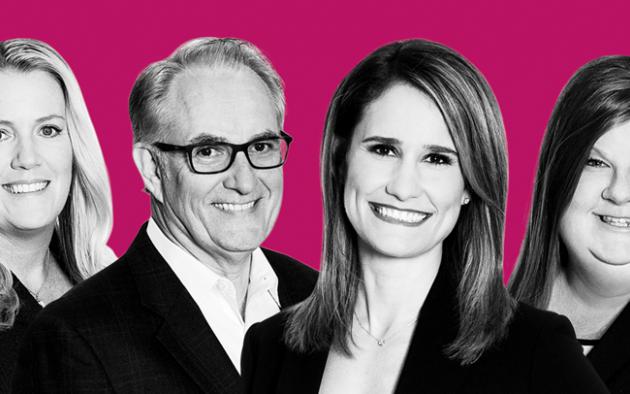 Now's the time to build up your business to make it stronger and more successful than ever before. This year's Leadership Team is ready to help you do just that.
G. "Mike" McGraw, President-Elect
McGraw is a broker-associate with RE/MAX Central Realty in Lake Mary. He is active in residential brokerage.
Gia Arvin, Vice President
Arvin is broker-owner with Matchmaker Realty in Gainesville. She is active in residential brokerage.
Tim Weisheyer, Treasurer
Weisheyer is broker-owner of Dream Builders Realty in Celebration. He is active in residential and commercial brokerage.
Chuck Bonfiglio Jr., Secretary
Bonfiglio is broker-owner of NextHome AAA Realty in Pembroke Pines. He is active in residential brokerage.
Margy Grant, CEO
Margy Grant is the chief executive officer for Florida Realtors®, the largest professional trade association in Florida. She is a Certified Association Executive (CAE) and also holds the Realtor Association Certified Executive (RCE) designation, earning recognition for specialized industry knowledge as well as association achievements and experience. She is a member of the American Society of Association Executives (ASAE).
Grant earned her Juris Doctor degree, cum laude, at the Suffolk University School of Law in Boston and her bachelor's degree in political science at the University of New Hampshire in Durham, N.H. She is a member of the Florida Bar, Massachusetts Bar and the California Bar (inactive status). Grant joined Florida Realtors in 2005, and last served the state association as its chief operations officer and general counsel, before being taking on the CEO position in January 2019.
2022 District Vice Presidents
District 1: Ronald "Ron" Harris
District 2: Harold Briley
District 3: John Gonzalez
District 4: Jose M. Serrano
District 5: Corey R. McCloskey
District 6: Cyndee Haydon
District 7: Rob Tessmer Jr.
District 8: Joy Blomeley
District 9: Cindy Birge
District 10: Christie McSwain
District 11: Karen Johnson
District 12: Natalie Arrowsmith
District 13: Karen Rolland
Executive Management Team 
Margy Grant, Chief Executive Officer
margyg@floridarealtors.org
Jeff Zipper, Senior Vice President of Communications & Marketing
jeffz@floridarealtors.org
Eric Forsman, Vice President of Technology Services
ericf@floridarealtors.org
Dave Garrison, Vice President of Finance, Professional Development and Internal Operations
daveg@floridarealtors.org
Dr. Brad O'Connor, Chief Economist of Research
brado@floridarealtors.org
Juana Watkins, Esq., Vice President of Law and Policy & General Counsel
juanaw@floridarealtors.org
Andy Gonzalez, Vice President of Public Policy
andyg@floridarealtors.org
Mindy Wilson, Vice President of Strategic Initiatives
mindyw@floridarealtors.org
Lisa Walker, Senior Director of Communications & Marketing
lisaw@floridarealtors.org
Jeanie Unterbrink, Senior Director of Meeting Services
jeanieu@floridarealtors.org
Genessa Casanova, Senior Political Director
genessac@floridarealtors.org
Maria Grulich, Director of Global Business
mariag@floridarealtors.org
Chris Mini, Director of Human Resources
chris.mini@floridarealtors.org