2021 Florida Realtors Leadership
Florida Realtors is the voice for real estate in Florida and is the state's largest trade association. It represents about 200,000 members and 51 local associations.
Officers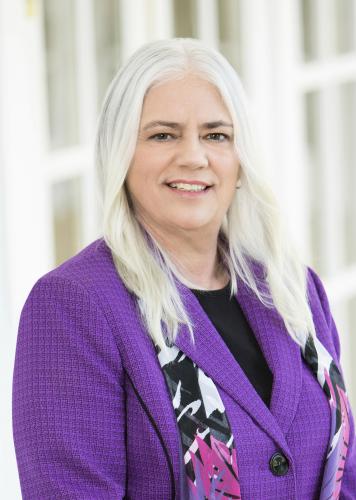 Cheryl Lambert, President
cheryll@floridarealtors.org
Lambert, broker-owner with Only Way Realty Citrus in Inverness, is the 2021 president of Florida Realtors.
A leader in regional, state and national real estate associations, Lambert was the 2013 president of the Realtors Association of Citrus County. She has chaired her local association's membership, strategic planning and affordable housing committees, and been an active member of many other committees. Lambert has been a director and district vice president of Florida Realtors, also serving on several committees and advisory boards.
She has served on the National Association of Realtors Housing Opportunities Task Force and participated in its affordable housing workshop. In the community, Lambert has served on the Citrus County Planning and Development Roundtable team, the Affordable Housing Coalition and the Inverness Old Town Association.
As president of the state association, Lambert will focus on providing Florida's Realtors with professional information, education and advocacy programs to help them deliver the highest level of service to their clients and communities. "Virtual technologies are game-changers for our members, and we are helping them navigate in the new normal environment," she said.  
Lambert added that Realtors in Florida are dedicated to supporting their communities. "Every day, our members help make achieving the American dream of homeownership come true."
Christina Pappas, President-Elect
Pappas is the vice president of operations of The Keyes Company in Miami. She is active in residential and commercial brokerage.
G. "Mike" McGraw, Vice President
McGraw is a broker-associate with RE/MAX Central Realty in Lake Mary. He is active in residential brokerage.
Gia Arvin, Treasurer
Arvin is a broker-associate with Matchmaker Realty in Gainesville. She is active in residential brokerage.
Tim Weisheyer, Secretary
Weisheyer is the broker-owner of Dream Builders Realty in Celebration. He is active in residential and commercial brokerage.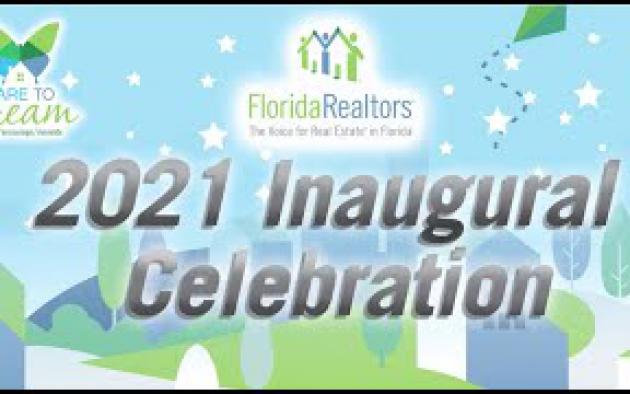 Join our virtual festivities as we introduce and inaugurate your 2021 Florida Realtors leadership team.
Margy Grant, CEO
Margy Grant is the chief executive officer for Florida Realtors®, the largest professional trade association in Florida. She is a Certified Association Executive (CAE) and also holds the Realtor Association Certified Executive (RCE) designation, earning recognition for specialized industry knowledge as well as association achievements and experience. She is a member of the American Society of Association Executives (ASAE).
Grant earned her Juris Doctor degree, cum laude, at the Suffolk University School of Law in Boston and her bachelor's degree in political science at the University of New Hampshire in Durham, N.H. She is a member of the Florida Bar, Massachusetts Bar and the California Bar (inactive status). Grant joined Florida Realtors in 2005, and last served the state association as its chief operations officer and general counsel, before being taking on the CEO position in January 2019.
2021 District Vice Presidents
District 1: Heather Swanson

District 2: Melissa Goldman

District 3: Joseph Schlitt

District 4: Jorge Guerra

District 5: Ursula Weinkauff

District 6: Adam Grenville

District 7: Valerie Dailey

District 8: Nicholas Mihalich

District 9: Sabrina Burke

District 10: Richard Dempsey

District 11: Jarrod Lowe

District 12: Daniel Hernandez

District 13: Kevin Hyde
Executive Management Team 
Margy Grant, Chief Executive Officer
margyg@floridarealtors.org
Jeff Zipper, Senior Vice President of Communications & Marketing
jeffz@floridarealtors.org
Eric Forsman, Vice President of Technology Services
ericf@floridarealtors.org
Dave Garrison, Vice President of Finance, Professional Development and Internal Operations
daveg@floridarealtors.org
Dr. Brad O'Connor, Chief Economist of Research
brado@floridarealtors.org
Danielle Scoggins, Vice President of Public Policy
danielles@floridarealtors.org
Juana Watkins, Esq., Vice President of Law and Policy & General Counsel
juanaw@floridarealtors.org
Mindy Wilson, Vice President of Strategic Initiatives
mindyw@floridarealtors.org
Lisa Walker, Senior Director of Communications & Marketing
lisaw@floridarealtors.org
Jeanie Unterbrink, Senior Director of Meeting Services
jeanieu@floridarealtors.org
Maria Grulich, Director of Global Business
mariag@floridarealtors.org
Chris Mini, Director of Human Resources
chrismini@floridarealtors.org
Joey Sale, Director of Local Association Services
joeys@floridarealtors.org