Elena Lukyanova / Getty Images
Donate to the Florida Realtors Education Foundation Fund
Since its inception, the foundation has provided almost $2 million in scholarships to help offset costs for college and/or postgraduate school.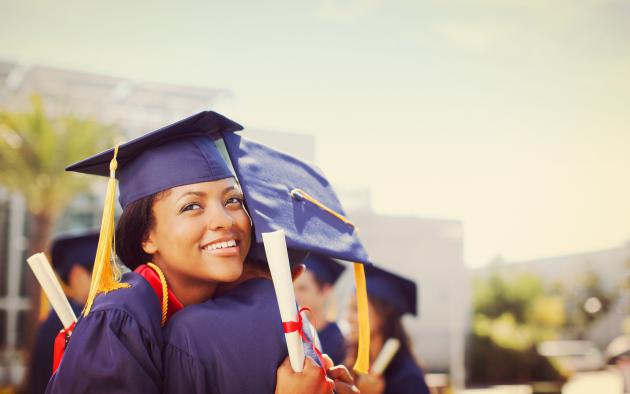 The Florida Realtors Education Foundation awards scholarships to help Florida residents pay for college or grad school.
Founded in 2009, the Florida Realtors® Education Foundation Inc. has provided scholarships totally almost $2 million to over 1,000 students pursuing undergraduate and graduate degrees.
Nine directors serve on the Florida Association of Realtors Education Foundation and review all applications for the scholarships, which start at $1,000.
Donate now!
Click here to make an online donation.
If you prefer to donate by check, make it payable to Florida Realtors Education Foundation and mail it to:
 Florida Realtors Education Foundation
P.O. Box 725025
Orlando, FL 32872-5025
The Florida Realtors Education Foundation does not use professional solicitors; 100% of your contribution goes directly to the Florida Realtors Education Foundation.
A COPY OF THE OFFICIAL REGISTRATION AND FINANCIAL INFORMATION MAY BE OBTAINED FROM THE DIVISION OF CONSUMER SERVICES BY CALLING TOLL-FREE (800-435-7352) WITHIN THE STATE. REGISTRATION DOES NOT IMPLY ENDORSEMENT, APPROVAL, OR RECOMMENDATION BY THE STATE. "  (FLORIDA ASSOCIATION OF REALTORS EDUCATION FOUNDATION, INC. REGISTRATION#: CH65270)
Who benefits from the scholarships?
Florida Realtors Education Foundation scholarships are open to Florida high school seniors who will be attending or are currently attending an undergraduate college or university as well as students pursuing graduate studies. 
Those students considering a career in Real Estate or Real Estate related fields will be given special consideration in accordance with the purposes of the Florida Realtors Education Foundation. However, students in any major outside are welcome to apply.