Women in Real Estate Conference

WIRE — Where Successful Businesswomen Meet, Share and Connect
This annual event brings together real estate pros from all over the state to focus on leadership, inspiration, recharging and empowerment.
The Women in Real Estate conference (WIRE), presented by Florida Realtors, features a high-profile roster of speakers — women of influence in the real estate profession. 
This year, we invite you to "Find Your Passion, Find Yourself" with an inspiring lineup of women speakers who will empower you to reach new heights, in business and beyond.
What: 2022 Women in Real Estate conference
When: Tuesday, June 7, 2022
Where: Marriott Sanibel Harbour Resort & Spa, 17260 Harbour Pointe Drive, Fort Myers
THIS EVENT IS SOLD OUT!
Speakers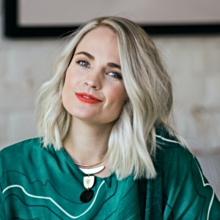 Liz Forkin Bohannon
"Beginner's Pluck: Build Your Life of Purpose, Passion & Impact NOW!"
Liz Forkin Bohannon is the founder of Sseko Designs. Sseko is an ethical fashion brand that works to educate and empower women. By providing employment and educational opportunities, Sseko enables women to continue their education and become leaders in their country. In four years, Sseko has grown from three women making sandals together under a mango tree, to an international fashion brand that provides employment, educational opportunities and entrepreneurial training to over 50 women in East Africa. Using her unlikely story of a journalist-gone-shoe-maker, Liz shares her passion for social enterprise, conscious consumerism, social justice, creative leadership, gender equity, risk-taking, and empowering women. She believes deeply that business is a powerful platform for social change and that girls are our future.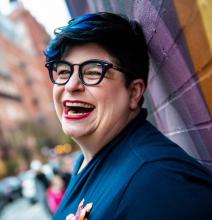 Jess Pettitt
"Conversations That Matter: Demystifying Diversity"
Jess Pettitt combines irreverent humor, storytelling, current events, and historical patterns so that we can break through and do the best we can with what we have some of the time. Over her career, audience members report that they are inspired to have challenging conversations, work together better, take responsibility for who and how they show up, able to stand up and take action Jess uses history and her own struggles to showcase that we are all good enough to try to try to do something by eradicating excuses and providing humorous strategies at work.
Plus:
Christina Pappas, 2022 Florida Realtors president, "Progress ... With Room to Grow"
Elizabeth Mendenhall, 2018 National Association of Realtors president, "Own It"
Juana Watkins, Esq., Vice President of Law and Policy & General Counsel, "Determination"
Schedule
| | |
| --- | --- |
| 9:30 a.m. | Pre-Show Performance: The Piano Man // Rory Dubin, Jacksonville Realtor® at the keyboard |
| 10 a.m. | Progress...With Room To Grow // Christina Pappas, 2022 President |
| 10:15 a.m. | Women In Real Estate – A World View // Margy Grant, CEO |
| 10:30 a.m. | Beginner's Pluck: Build Your Life of Purpose & Impact NOW! // Liz Bohannon, Featured Speaker |
| 11:25 a.m. | What's My Why? // Mabel Guzman, Margo Wheeler-Willis, Christine Hansen, Tracy Kasper |
| 11:45 a.m. | Determination // Juana Watkins, Vice President of Law & Policy & General Counsel |
| 12:15 p.m. | Lunch Service |
| 1 p.m. | Conversations That Matter (Demystifying Diversity) // Jess Pettitt, Featured Speaker |
| 1:45 p.m. | Ditch the Guilt // Gia Arvin, 2022 Vice President & Patti Ketcham, Tallahassee Realtor® |
| 2:05 p.m. | Break |
| 2:20 p.m. | Own It // Elizabeth Mendenhall, 2018 National Association of Realtors® President |
| 2:50 p.m. | Rallying Cry // Gia Arvin, 2022 Vice President & Patti Ketcham, Tallahassee Realtor® |
| 3:10 p.m. | Travel With Purpose! |
Click to Download the Event Flyer