For Realtors, By Realtors: Who We Are and What We Do
For more than 100 years, Florida Realtors, the state's largest trade association, has been working to meet the needs of the real estate community and Florida homeowners.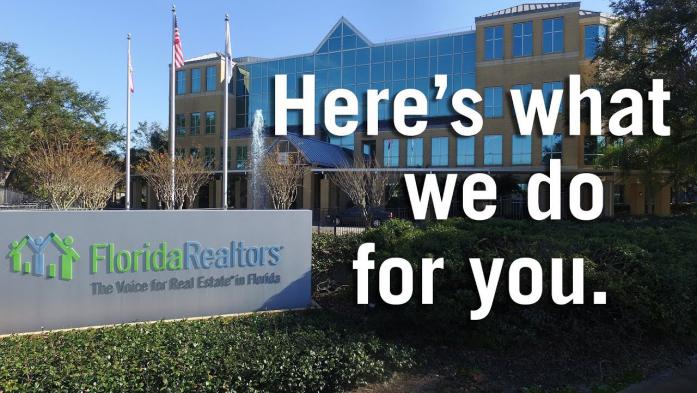 Membership certainly does have its privileges and benefits at Florida Realtors. We deliver exclusive, no-cost and low-cost tools to grow your business and increase your bottom line. From educational courses to market research, advocacy for homeownership, free legal and tech support, along with news and marketing tips you can use today in your business, we mean it when we say, "Your success is our business!"
In 1916, 68 real estate brokers from 16 Florida communities gathered in Jacksonville for their first convention. That first meeting marked the beginning of a vision and an ongoing mission to serve the Realtors of Florida and the people who make their home in the Sunshine State.
Their goal: to bring order, fairness and professionalism to the real estate business in Florida.
Since that humble beginning, thousands and thousands of Realtors have helped millions of Floridians achieve the American dream of homeownership. 
Florida Realtors® has grown to become the largest professional trade association in the state with more than 238,000 members and the largest Realtor organization in the country. It serves as the statewide organization for 51 local and regional Realtor associations or boards in Florida. Membership is voluntary and consists of both residential and commercial agents and brokers, as well as appraisers, real estate counselors, property managers and many other real estate specialists and related industry affiliates.
LEARN MORE: Florida Realtors' Mission & Vision
Today, the organization's members and the management team are busier than ever, protecting private property rights and keeping a very close eye on some 3,600 pieces of legislation each year that can impact property owners in Florida.
Florida Realtors elected leadership and business management teams share a common goal.  Individually, each brings to the table years of expertise in the real estate industry and proven business management skills. As partners, they seek solutions to advance specific public policy issues and meet the needs of the state's Realtor community.
Through Florida Realtors, members receive business contacts, networking opportunities, educational offerings, research and legislative representation, programs, services and experience tremendous camaraderie.
LEARN MORE: 11 Amazing Perks of Being a Member of Florida Realtors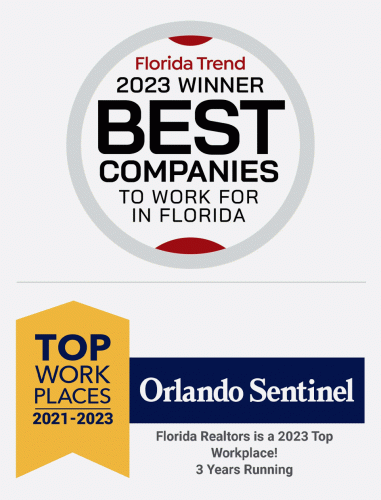 Locations
The association headquarters is located in Orlando, and the legislative Office of Public Policy is located in the heart of Tallahassee.
Florida Realtors Headquarters
7025 Augusta National Drive
Orlando, FL 32822
Tel: 407.438.1400
Fax: 407.438.1411
Florida Realtors Office of Public Policy and Florida Realtors PAC
200 S. Monroe Street
Tallahassee, FL 32301
Tel: 850.224.1400
Fax: 850.224.0702
Using the term Realtor®
The term Realtor® is an exclusive registered designation for members of the National Association of Realtors®. NAR has about 1.4 million members in the United States. Only those licensed real estate professionals who have joined their respective local Realtor association, Florida Realtors and NAR may use the registered trademark term Realtor. Membership in the Realtor organization usually begins with a local Realtor association or board – through their local association, the Realtor automatically becomes a member of Florida Realtors and NAR.
According to The Associated Press Stylebook, the first "R" in the word "Realtor®" should be capitalized because it is a trademark or service mark reserved exclusively to refer to a member of a local Realtor organization as well as the state and national associations.