Nattakorn Maneerat / Getty Images
Silent Angels: A Very Special Florida Realtors Charity
This Realtor-backed charitable organization is dedicated to helping people in the community — because it's the right thing to do.
Reaching out and helping people in dire need. That's what Silent Angels is all about. It's also about bringing joy, touching hearts and improving lives. So why are we silent? Because doing the right thing is all that really matters.
Founded in 2002, Silent Angels is a charitable organization composed of Realtors for the purpose of providing funds, supplies and services to individuals with medical issues, job loss or other hardships.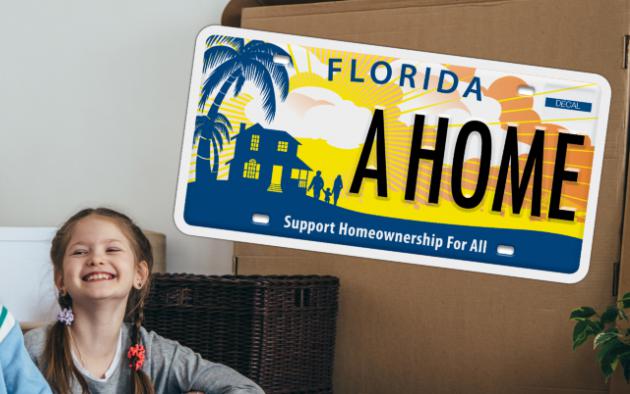 This specialty tag has helped raised more than $1 million toward making the dream of owning a home come true for Floridians. Here's how to get yours — and how to spread the word.
How to contribute to Silent Angels
To make a credit card, tax-deductible contribution online to the Silent Angels Fund, please click the donate button below.
Florida Realtors Silent Angels Fund
7025 Augusta National Drive
Orlando, FL 32822
Request for assistance
Each request for assistance must include a completed Silent Angels "Request for Assistance" form.  Please submit ONLY the Silent Angels Board Validation Addendum to your respective local board to sign and return to you. Once both application and addendum are completed, email to janetv@floridarealtors.org or fax the form to 407.438.1411 or mail to:
Attention: Silent Angels
Florida Realtors
P.O. Box 725025
Orlando, FL 32872
For more information on Silent Angels, please contact Janet Valentine at 407.438.1400 or janetv@floridalrealtors.org.
Silent Angels Fund (FL Reg. # CH14990) Contributions to Silent Angels Fund, a 501(c) (3) charitable organization, are tax deductible to the extent permitted by law - please consult with a tax professional for your specific eligibility.  The Silent Angels Fund does not contract with professional solicitors.  A COPY OF THE OFFICIAL REGISTRATION AND FINANCIAL INFORMATION MAY BE OBTAINED FROM THE DIVISION OF CONSUMER SERVICES BY CALLING TOLL-FREE 1-800-HELP-FLA (435-7352) WITHIN THE STATE. REGISTRATION DOES NOT IMPLY ENDORSEMENT, APPROVAL, OR RECOMMENDATION BY THE STATE.