News & Media

Peng Song/Gettyimages.com
5 Video Tips — From a TV Reporter Turned Real Estate Agent
A 30-year television news veteran shares secrets to making real estate videos that look professional and get results.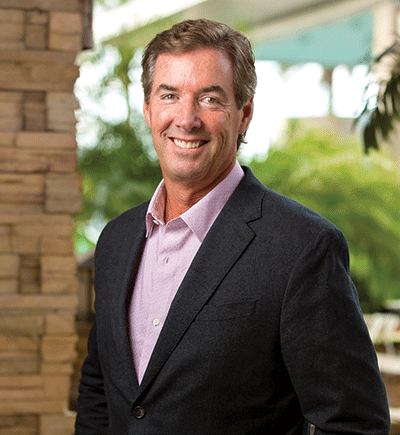 Ray Collins, a sales associate with Coldwell Banker Real Estate in Sarasota, spent 30 years as a television news reporter before becoming a real estate agent this year.
"When I got into real estate, I knew that the one thing I could offer with some degree of expertise is video production and marketing," says Collins.
Collins' first videos were of local condos.
When he received a $1.4 million listing near Sarasota's bayfront, he thought, "This is my chance to finally dig into my toolbox and do this." His video called "711 S. Palm Ave #201 in Sarasota" has over 1,100 views and led to another listing.
"It was a way to show former news viewers what I was doing now. They recognize me as the guy they trusted on TV news for years and, hopefully, that will translate into trust working with me in real estate," says Collins, who most recently worked as an anchor in Tampa and Sarasota. Now, he does everything from listing videos to community highlight videos.
Collins spends between $700 and $1,000 per video because it is his main marketing venue.
He notes that many real estate professionals have found success shooting videos of themselves using a smartphone and very little editing.
Here are his tips for success with professional videos.
1. Find a reliable production company
As a news reporter, Collins knew several videographers and production companies. "I chose one that specializes in real estate and we've built a great relationship," he says.
His advice? Find someone to work with who is interested in building a relationship.
You want someone who will listen to you and work hard to understand your vision, offering helpful tips along the way. A good editor will help you build interesting videos.
2. Plan it out
Collins doesn't just wing any video. Part of his training as a reporter required him to research stories and write a script. "I write these videos much like a news story. I try to find the hook or what's unique and start with that," he says.
3. Be authentic
Even though videos are scripted, Collins will film things that show his personality. For example, he left a blooper reel in his most popular listing video.
4. Keep viewers engaged
Collins uses a voiceover (recorded audio done in a studio and edited into the video later) for part of his video and a bridge stand-up (a transition between two different ideas in your video) for other parts.
"It adds interest to your videos and allows you to keep the viewer engaged," he says.
5. Keep it short
"You've got to know what to include and what not to include," he says. "I want my videos to be teasers so that people want to see the house."
This means picking a few of the most unique elements of the house and focusing on those while keeping some things off camera.
"You have to give potential buyers enough so they either want to see it in person, or have you film the rest of the home because they want to work with you remotely," he says.
You don't have to be a former news anchor to make professional videos as long as you take the time to prepare and find a video production partner who can guide you along the way.
Tracey C. Velt is a contributing editor for Florida Realtor magazine.