News & Media

Support a Florida Realtors Charity on #GivingTuesday
Realtors® are known for their giving spirit and love of community. Help us gift a smile or two this GivingTuesday by supporting a worthy cause.
GivingTuesday is a global generosity movement that started in 2012 as a way to encourage people to do good. Through the movement, participants give their time or their resources each and every Tuesday throughout the year with an annual celebration taking place on the Tuesday following Thanksgiving.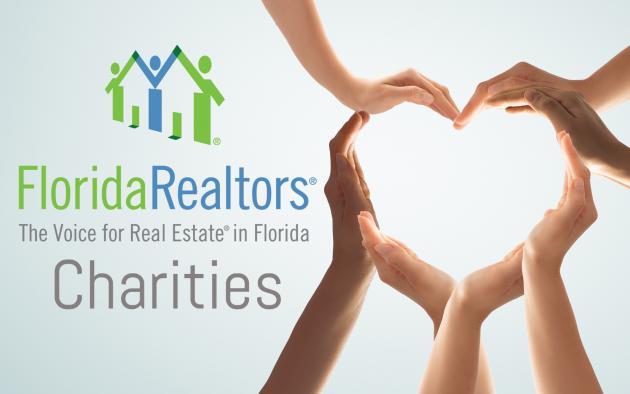 Realtors are known for their giving spirit and support of the community, and Florida Realtors® has established the following charities to help bring that spirit to life.
This year, the annual GivingTuesday celebration takes place today, November 30, 2021, and we're hoping that you'll extend your generosity to a Florida Realtors® charity.
Florida Realtors charities to support
Disaster Relief Fund: The Florida Realtors Disaster Relief Fund was formed as a trust in the state of Florida in August 1992, and since then it has been assisting Realtors and their employees as well as local associations and staff who experienced damage to their primary residences or offices caused by natural disasters. CLICK HERE TO DONATE
Education Foundation: Founded in 2009, the Florida Realtors Education Foundation Inc. has provided scholarships totally almost $2 million to over 1,000 students pursuing undergraduate and graduate degrees. In 2021, the Foundation began accepting outside donations. CLICK HERE TO DONATE
Homeownership for All: Since 2006, more than $1.4 million has been raised through the sale of Florida Realtors "Support Homeownership for All" specialty license plates, which help fund affordable housing programs across Florida. The goal is to provide housing assistance to teachers, nurses and others unable to afford a home. In 2021, the fund began accepting donations in addition to license-plate purchases. Ninety percent of the proceeds from the sale of the "Support Homeownership for All" license plate goes to support affordable housing programs. CLICK HERE TO DONATE
Silent Angels: Founded in 2002, Silent Angels is a charitable organization composed of Realtors for the purpose of providing funds, supplies and services to individuals with medical issues, job loss or other hardships. CLICK HERE TO DONATE
Want to do even more?
AmazonSmile: Donate while you shop this holiday season through AmazonSmile. Instead of shopping on amazon.com, go to smile.amazon.com. It's the same website as usual, but through this link, Amazon will donate 0.5% of purchases to a charity of your choice. 
Once you land on the AmazonSmile homepage, simply click "get started" and then type the name of the charity you would like to support, hit search and then select the charity name from the list of results. Search the below terms to locate the Florida Realtors charities:
Homeownership for All Inc

Florida Association of Realtors Disaster Relief Fund

Silent Angels Fund
Facebook fundraisers: Get your family and friends involved in your GivingTuesday efforts by hosting a Facebook Fundraiser. To celebrate GivingTuesday, Meta, the parent company of Facebook, has pledged to match up to $8 million in donations made to eligible fundraisers on Facebook.
To set up a fundraiser, navigate to the fundraising page on Facebook, search and select a nonprofit, enter your goal and add any other information you would like to include in your fundraiser. To make things even easier, you can also automatically generate a fundraiser for Disaster Relief Fund or Silent Angels by clicking the hyperlinks.
It's not just about money
Whether you have time to give or resources to share, there are many ways you can get involved this GivingTuesday. Remember, that your participation can take place at any time throughout the year and does not have to be limited to November 30.
Here are a few community-involvement -deas:
Coordinate a food drive or winter clothing drive in your neighborhood or office

Make plans to volunteer at your local food bank

Check on and visit with your elderly neighbors
 However you choose to give back this year, Florida Realtors appreciates all that you do for your community.