Convention Speaker Submission

2023 Speaker Submission Application Window is Closed
Speaker submissions are taken from October 1 through November 15 for the coming year.
Florida Realtors® uses a speaker submission process to evaluate speakers for our annual Convention & Trade Expo. All speakers who are interested in being considered for an education breakout session time slot during our 2022 convention must complete a "call for proposal" application.
Speaker submissions are taken from October 1 through November 15 for the coming year. If you missed the submission window for this year, please check back on October 1 when the link for the new submission window for next year opens.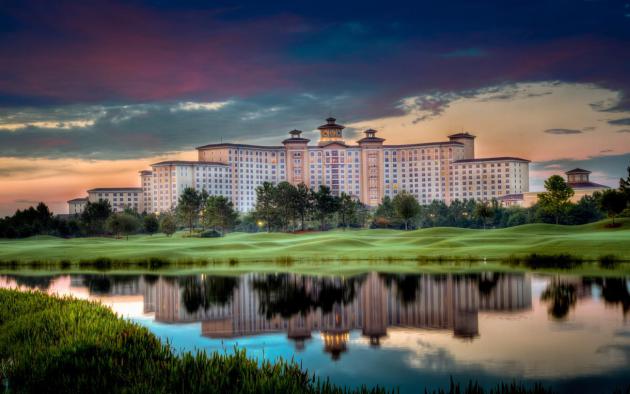 Every August, network with top producers to close more deals, master skills that lead to more listings, and learn about trends that will change how you do business.
FAQs
The Florida Realtors Convention & Trade Expo is the largest annual gathering of real estate professionals in the State of Florida. The conference education sessions give attendees practical and timely information on how to do their business better. The expo floor features hundreds of real estate-related products and services for Realtors  — and their clients.
Who attends the Florida Realtors Convention & Trade Expo? In 2019, approximately 4,600 Florida Realtors and guests attended. Here's a breakdown of those attendees:
67% are sales associates, 20% are brokers, 10% are non-member affiliates and staff.

15% are 30 to 39 years old, 24% are 40 to 49 years old, 31% are 50 to 59 years old.

37% are in the business for less than four years.

16% are in the business five to 10 years.

33% are in the business 10 to 20 years.

14% are in the business for over 20 years.

68% of attendees were female.

Expo attendees spent an average of 99 minutes on the expo floor on the first day of the expo and 75 minutes on the expo floor on the second day of the expo.
What is the benefit of speaking at the Florida Realtors Convention?
Speakers receive increased visibility within the real estate industry, which includes not only Realtors but also managing brokers, franchise owners and local/state real estate board staff.

Speakers also receive a complimentary pass to the event the year they are speaking. This pass is a $185 value and gives the speaker access to attend other educational sessions and the two-day expo. All speakers receive a complimentary audio recording of their session.

Florida Realtors provides speaker compensation in the form of negotiated platform fees associated with education breakout sessions (not keynote sessions), in addition to negotiated fees travel (airfare or mileage — no meals).  Fees would be negotiated once selection process is complete.
Why am I not permitted to sell/promote my products and services in the session?
Attendees come to the session for an educational experience, not to hear a sales pitch. They consistently give negative evaluations to sessions that they perceive to be "product or personal pitches."
A trade show booth is the appropriate place for business transactions and promotional activities. Speakers who are also interested in exhibiting at the expo should contact Emily Becker at emilyb@floridarealtors.org.