Convention Speaker Submission

Interested in Speaking at the 2022 Florida Realtors Convention?
Read these guidelines and then submit your proposal here to be considered for one of our education breakout sessions.
Florida Realtors uses a speaker submission process to evaluate speakers for our Annual Convention & Trade Expo schedule for Aug. 24 and 25 in Orlando. All speakers who are interested in being considered for an education breakout session time slot during at our 2022 convention must complete a "call for proposal" application.
The deadline to submit a presentation for the 2022 Annual Convention is: NOVEMBER 12, 2021.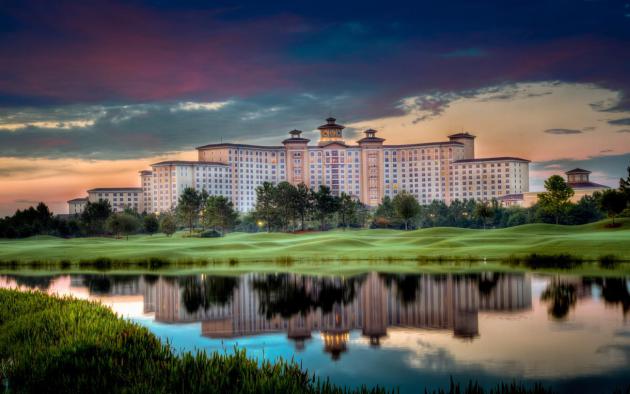 Every August, network with top producers to close more deals, master skills that lead to more listings, and learn about trends that will change how you do business.
Important notes: It is recommended that you submit your application early to avoid any technical issues with the speaker submission portal.
If you have difficulty with the online submission process, email Nicole Gioia at

nicoleg@floridarealtors.org

.

Florida Realtors 

maintains a strict self-promotion policy. Speakers must agree to provide educational content only and not promote their product or services before, during or at the end of their speaker session. Speakers who are interested in promoting their products and services can exhibit at the

Florida Realtors

Trade Expo.  Contact Emily Becker for more information at: 

emilyb@floridarealtors.org

.
Presentation guidelines
Session topics must be relevant and applicable to today's real estate profession. Conference attendees want to hear about innovative ways to be more productive and successful in their real estate businesses. Our attendees learn best through interactive formats.
Consider developing a session that involves participants by using questions, exercises and other activities.
The purpose of all presentations should be educational and informative in nature and should not be a sales pitch in any way.
Evaluation process
Each speaking proposal must be filled out on our online submission portal through REVIEWR. 
Proposal must be accompanied by a short speaker video that demonstrates presentation skills. Please ensure the video is a clip and not full length, not to exceed two minutes.  If you do not provide a video clip, your application will be considered incomplete and will not be reviewed.
The 2021 Convention Committee reviews all submissions, and proposals will be evaluated by the following criteria:
Well-defined session topic that is relevant to today's real estate professional

Practical application of session material in a real estate business

Speaker's level of knowledge and expertise in the session topic

Speaker credentials, including testimonials

Speaker presentation style and teaching approach, which should be demonstrated in the video link you will provide

Submitting a session proposal does not guarantee acceptance. Session proposals are reviewed based on the factors listed above. In some cases, session proposals that meet these requirements will also not be selected due to limited program space. We invite all speakers to resubmit proposals for the following year.
Topics for the 2022 Florida Realtors Convention
Please review the list of topics created by the Florida Realtors Convention Committee that have been identified as relevant for the 2021 Florida Realtors Convention education breakout sessions: 
Technology

Productivity/profitability

Professional growth

Broker

Global
Acceptance and notification process
All speakers who submit a proposal will be notified of their selection status by January 1, 2022.  Speakers who are selected will be contacted by a member of the Florida Realtors staff to finalize details and will receive a speaker agreement to review and sign, as well as a speaker data form with required information and deadlines for the convention website.
Selected speakers agree to provide educational content only and must abide by Florida Realtors' personal, product and services promotion specifications before, during and at the end of the session.
Session scheduling
The 2022 Florida Realtors Convention will be held at the Rosen Shingle Creek on August 24 and 25, 2021.  Education breakout sessions will be held in various meeting rooms at the facility. Sessions are either 60 minutes or 75 minutes long. If your presentation is accepted, Florida Realtors staff will verify your exact speaking date and the length of the session and will work with you to develop your session accordingly.
Speaker FAQ
The Florida Realtors Convention & Trade Expo is the largest annual gathering of real estate professionals in the State of Florida. The conference education sessions give attendees practical and timely information on how to do their business better. The expo floor features hundreds of real estate-related products and services for Realtors  — and their clients.
Who attends the Florida Realtors Conference & Expo? In 2019, approximately 4,600 Florida Realtors and guests attended. Here's a breakdown of those attendees:
67% are sales associates, 20% are brokers, 10% are non-member affiliates and staff.

15% are 30 to 39 years old, 24% are 40 to 49 years old, 31% are 50 to 59 years old.

37% are in the business for less than four years.

16% are in the business five to 10 years.

33% are in the business 10 to 20 years.

14% are in the business for over 20 years.

68% of attendees were female.

Expo attendees spent an average of 99 minutes on the expo floor on the first day of the expo and 75 minutes on the expo floor on the second day of the expo.
What is the benefit of speaking at the Florida Realtors Conference & Expo?
Speakers receive increased visibility within the real estate industry, which includes not only Realtors but also managing brokers, franchise owners and local/state real estate board staff.

Speakers also receive a complimentary pass to the event the year they are speaking. This pass is a $185 value and gives the speaker access to attend other educational sessions and the two-day expo. All speakers receive a complimentary audio recording of their session.

Florida Realtors provides speaker compensation in the form of negotiated platform fees associated with education breakout sessions (not keynote sessions), in addition to negotiated fees travel (airfare or mileage — no meals).  Fees would be negotiated once selection process is complete.
Why am I not permitted to sell/promote my products and services in the session?
Attendees come to the session for an educational experience, not to hear a sales pitch. They consistently give negative evaluations to sessions that they perceive to be "product or personal pitches."
A trade show booth is the appropriate place for business transactions and promotional activities. Speakers who are also interested in exhibiting at the expo should contact Emily Becker at emilyb@floridarealtors.org.