Building Up Business 2022

Florida Realtors' 2022 Goals: Advocacy, Leadership, Tech, Inclusivity
Get to know Florida Realtors President Christina Pappas and find out what's in store for the coming year.
In 2022, under the leadership of President Christina Pappas, Florida Realtors will focus on "Building Up Business," with efforts aimed at boosting advocacy efforts, encouraging leadership, pushing the boundaries of technology, and actively encouraging diversity and inclusivity.
In 2022, Christina Pappas takes the helm of the nation's largest state Realtor association — and her goal is to keep "Building Up Business" across the state.
 "We are a powerful voice for homeowners throughout Florida," Pappas said, as she outlined her primary focuses for the year:
2022 goals
Advocacy engagement
Realtors® are advocates by nature, they advocate for their clients, customers and communities. It is this advocacy that represents the Realtor difference. Realtors secured $100 billion in rental assistance nationally, and while you took necessary steps to protect your families and the public while continuing to sell real estate, the Realtor association secured the COVID-19 Liability protection statute to protect you from frivolous lawsuits. Realtors are advocates and the mission continues.
Leadership, building people & business
 As the largest state association in the country, we will boldly continue to lead the nation in valuable programs, products, services, events, issues and initiatives. Plus, we'll build on these to the benefit of our more than 225,000 members and Florida's families and businesses.
Applied tech
Florida Realtors offers the most complete set of technology tools to our members and Realtors nationwide. The association continues to innovate and improve on those tools.
 Active inclusion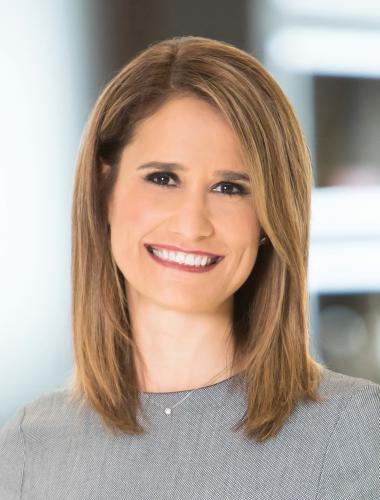 We'll strengthen our people and profession by engaging and energizing brokers, spotlighting our legal magic and muscle, galvanizing our global crusaders and honoring diversity. In 2022, the Leadership Team decided that Diversity will be a standing committee and no longer a Breakout Group under the Legislative Think Tank.
About your president
Pappas, who began her career in residential real estate and now has expertise spanning many industry sectors and services. 
In addition to her position with Florida's largest independent real estate brokerage, Pappas is a board member of the Miami Association of Realtors and was president of its Young Professionals Network Leadership Board, as well as president of its Residential Board.
She has been a leader in the Women's Council of Realtors, serving as education, membership and events co-chair. Pappas is also a director of Florida Realtors, a member of various state committees and forums, and previously served as a liaison for the National Association of Realtors® (NAR).
She currently serves on the Realtor Property Resource Board of Directors and the Broker Public Portal. In the community, she is a Cornell Alumni Admissions ambassador, serves on the executive committee for the United Way Young Leaders and is the former Young President's/World President's Organization Next Generation Liaison for Miami.
Get excited ... and spread the word
We've created a few ways you can share the excitement of our 2022 theme — "Building Up Business" — with your friends and followers on social media.