Florida Realtors' 2021 Theme: Inspire, Encourage, Innovate
Meet incoming Florida Realtors President Cheryl Lambert and find out what's in store for the coming year.
In 2021, Florida's Realtors will "Dare to Dream," using their dedication and professionalism to help people across the state realize the dream of homeownership. This Realtor anthem celebrates those efforts.
In 2021, Florida Realtors is proud to have Cheryl Lambert at its helm. Her goals for the year — INSPIRE, ENCOURAGE, INNOVATE — are not only relatable to every Realtor, but a perfect anthem for our industry.
Lambert believes everyone deserves a safe place to call home, and she's dedicated herself to making that happen by spearheading efforts to curb homelessness. Learn more about Lambert in this video.
INSPIRE, ENCOURAGE, INNOVATE — aren't just words, they're words to live by — and words that will be at the center of everything Florida Realtors does during 2021. Our annual theme — Dare to Dream — is a promise that we make to ourselves and to each other. 
With 2020 in the rearview mirror, we look forward to a very different 2021. One of hope and dreams. When we Dare to Dream ...
... we address the affordable housing crisis impacting 543,764 Florida families.
... we form productive relationships with legislators at the state and federal levels to protect property rights and business interests.
... we provide technologies that improve your business, including  Form Simplicity, Tech Helpline and SunStats. 
A special song ... dedicated to YOU
Florida Realtors was looking for something to help pull us through the tough times, validate our organization and jumpstart our core leaders and members. We were looking for:
...something to remind us that it CAN be done because it HAS been done.
...something to spotlight Florida Realtors' substantial, sustained charitable heft and our love for our communities.
...something to celebrate YOU, the Realtor brand.
Our idea: an anthem that celebrities our victories as an organization and your own personal dedication to the communities you live in and serve. It was a lofty goal ... but we think we did it. Watch our video to see if you agree.
Pay it forward ... with our new Gratitude Coin
President Lambert will be presenting Gratitude Coins to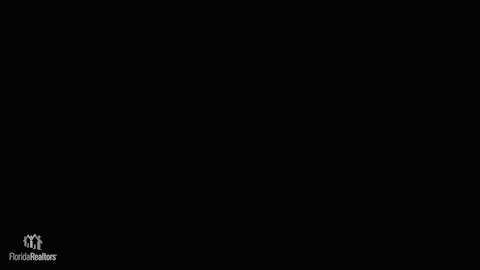 deserving individuals who go above and beyond the call to INSPIRE, ENCOURAGE, INNOVATE.
She's encouraging those who receive a coin to be on the lookout for the next deserving recipient to "pay it forward," not just in 2021, but for years to come.
Each coin has a registration number so Florida Realtors will track them as they make their way among deserving members.
Recently, Lambert presented the very first Gratitude Coin to Carol Hawk, association executive of the Realtors Association of Indian River County. But she's so much more than an AE.
Hawk has called or written to Lambert every week since Lambert got home from the hospital after her stroke. Hawk has been there with words of encouragement for Lambert every step of the way.
Watch a video of the heartwarming presentation here.
And stay tuned for details on how to register your coin! Meanwhile, share the animated gif on this page. (Just right-click on the image to save to your computer or use our video found here.)
Get excited ... and spread the word
We've created a few ways you can share the excitement of our 2021 theme — encourage, inspire and innovate — with your friends and followers on social media.