2020 Legislative Priorities

Greg Bethmann / Getty Images
The Top 4 Things Florida Realtors Is Watching for This Year
Florida Realtors' public policy team is in Tallahassee fighting for affordable housing, property-owner rights and more.
Florida's 2020 legislative session brings new opportunities to promote the Realtor profession and defend the rights of property owners throughout the state.
Each session is scheduled to last 60 days, during which time many different bills will be discussed, debated and voted on that could affect the Realtor profession.
Before each session, Florida Realtors identifies legislative priorities that it will take an active role in supporting. This year, the organization will be focusing on four legislative priorities designed to protect the rights of homeowners, promote business and community growth, safeguard Florida's natural resources, and provide Floridians with more affordable housing options. 
"2019 was an incredibly successfully session for Florida Realtors, giving us great momentum as we head into 2020," says Danielle Scoggins, vice president of public policy for Florida Realtors. "We are particularly excited to see that Governor DeSantis is once again fully in support of two of our priorities – protecting the environment and fully funding the housing trust funds. We are very hopeful that his support, combined with last year's momentum, will make 2020 a fantastic legislative year for our members."
Here is a quick overview of Florida Realtors' top four 2020 legislative priorities:
1. Water quality and environmental funding
Water is the lifeblood of all Florida residents and visitors to our state. It forms the foundation of our communities and must be protected. Florida Realtors will continue to advocate for Florida's natural resources and a pristine environment. We will also encourage all stakeholders, including the state of Florida, to do their part to help solve environmental problems such as red tide.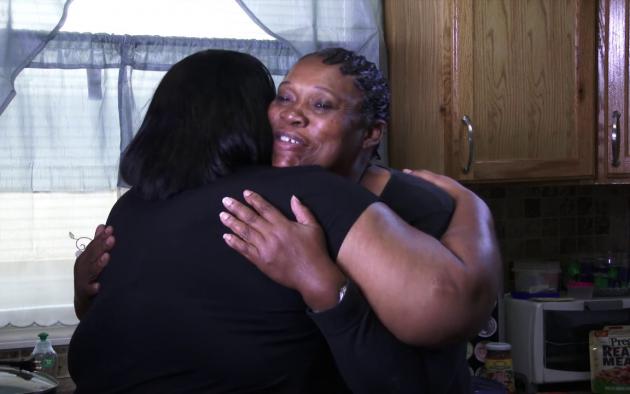 This video demonstrates the positive impact affordable housing programs have on Floridians and their communities by featuring several Floridians who talk about the obstacles and tragedies they faced in their lives and how finding an affordable home helped them achieve stability.
2. Affordable housing 
The state and local government housing trust funds were created in the early 1990s to help Floridians in good times and bad. They are supported entirely by a portion of the doc-stamp taxes charged on every real estate transaction. For thousands of families, these funds are the only way to realize the American dream of homeownership. They also provide housing rehabilitation and rental assistance to Florida's homeless, veterans, seniors, and persons with disabilities.
Down payment and closing cost assistance are vital to helping low-income families achieve the dream of homeownership. These programs are funded through the local government housing trust fund. Florida Realtors will continue to advocate for these trust funds to be used for housing purposes.
3. Business rent tax
Effective January 1, 2020, Florida's sales tax rate charged on business rent became 5.5%. This rate has been reduced three years in a row. Continuing to lower the business rent tax will provide Florida businesses with the capital to expand, hire more employees, improve benefits, and raise salaries.
Florida Realtors is grateful for the support of the Florida Legislature for reducing the state sales tax rate on commercial space to 5.5%. These three consecutive years of rate cuts have saved Florida businesses $156 million.
Florida Realtors will continue to advocate for further reductions to this tax, focusing on commercial real estate and the businesses that rent these spaces.
4.

 Private-property rights
The Internet has made it easier for homeowners to rent their property. This has expanded housing options for individuals who live in, or travel to, Florida. In response, many local governments have enacted new ordinances designed to discourage property owners from exercising their right to rent their property.
State and local Realtor associations are focused on monitoring local regulatory activity and taking action to protect private property rights.  Being able to rent your home is a fundamental right of property owners. Local government regulations, such as local licensing requirements and guest restrictions, can infringe upon this fundamental right in significant ways.
Florida Realtors will continue to advocate for solutions that protect the rights of private property owners.