News & Media

Westend61 / Getty Images
New Program Combines iBuying and Traditional Sales
A new twist on the iBuyer trend guarantees sellers an instant-offer price for 45 days but also lists the home publicly. It debuts in three Florida cities next month.
CHICAGO – Home sellers with a purchase offer from an iBuyer in hand must weigh a tough decision: Take the instant offer (often with only days to decide) or try to make more money by listing publicly.
To help with that problem, Realogy, in conjunction with Home Partners of America, has launched two new programs that set out to give sellers more assurance – and time – to choose.
Realogy and Home Services of America, a residential real estate investment and management company, announced Tuesday the launch of RealSure, a program where Realogy-affiliated agents can provide their home sellers with a cash offer immediately upon listing. The cash offer is valid for 45 days. But during those 45 days, the house will also be marketed publicly by a real estate agent. Realogy's brands include names like Coldwell Banker, Century 21, Better Homes and Gardens Real Estate, Sotheby's, ERA, and more.
Also on Tuesday, Realogy announced the launch of RealSure Mortgage. The new loan product will help sellers facing the common two-home challenge, where the purchase of a new home hinges on the ability to sell their old home. Sellers who accept the 45-day cash offer under RealSure will know they can close on their next home because RealSure Mortgage considers the fact that the first home will sell in 45 days or less.
"The ability to secure a mortgage on a new home eliminates the stress many Americans face when having to sell a home while simultaneously trying to buy another," Realogy said in a statement in announcing the program.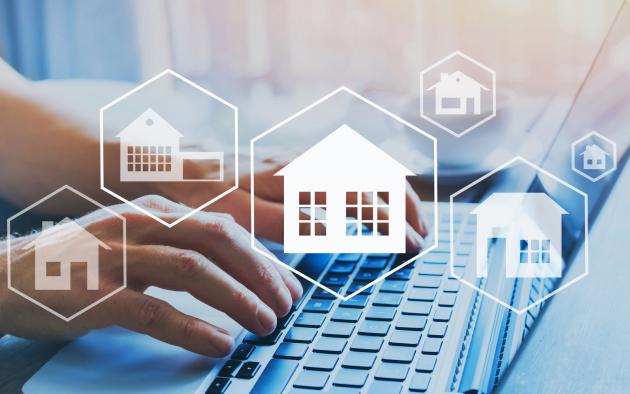 Realtors fear iBuyers will destroy RE the way Amazon hurt retailing. It's another business change, says Joel Singer, CEO of California's Realtors. "But it doesn't change it in a way that should generate fear. It should generate a sense of opportunity."
About two out of five homebuyers said they need the proceeds from the sale of their current home to fund the purchase of their next home, according to a 2018 survey by the National Association of Realtors®.
"We're delighted to partner with Realogy and their affiliated real estate agents, helping more people sell their homes with more choice and control, all while being able to choose with greater confidence and less risk," says Bill Young, CEO of Home Partners of America. "Today's residential market is being transformed by technology so sellers and their agents need new tools in order to move forward with certainty and flexibility."
RealSure is currently available in Dallas and Denver for home sellers who work with a Realogy-affiliated agent with Better Homes and Gardens Real Estate, Century 21, Coldwell Banker, ERA, or Sotheby's International Realty.
RealSure will be rolled out to eight additional U.S. markets over the next month, including Chicago; Houston; Austin, Texas; Tampa, Fla.; Orlando, Fla.; Sarasota, Fla.; Fort Myers, Fla.; and Sacramento, Calif.
Last year, Coldwell Banker began piloting an iBuyer program in Dallas, Atlanta and Tampa, Fla. It teamed with cataLIST, a subsidiary of Home Partners of America, to offer homeowners who needed to sell quickly instant cash offers on their home. Sellers who qualified for the program would have to choose between the instant offer (having up to five days after receiving the offer to accept it) or to decline the instant offer and choose to list publicly to try to sell for more.
A number of brokerages have launched iBuying instant offer programs as Wall Street-backed instant offer programs grow. In recent months, several brokerages have teamed with existing iBuying firms. For example, Redfin announced a partnership with Opendoor, and Keller Williams has partnered with Offerpad for brokerage-led iBuying programs.
Source: Realogy
© Copyright 2019 INFORMATION INC., Bethesda, MD (301) 215-4688