News & Media

Roberto Westbrook / Getty Images
U.S. House Bill Would Speed Post-Disaster Recoveries
The House-passed bill, now in the Senate's hands, would boost recovery programs that help communities rebuild following a natural disaster, such as hurricanes.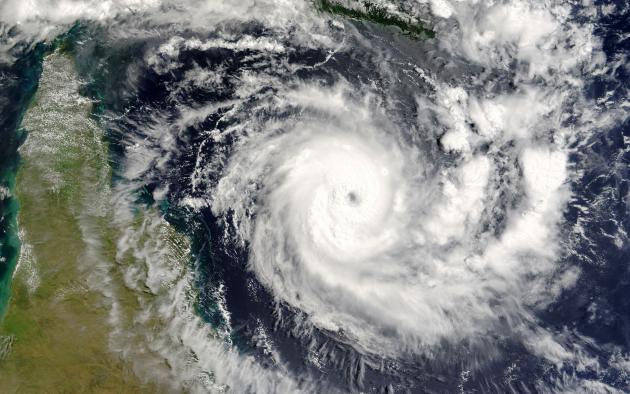 Realtors helping others in times of need is what this charity is all about. Learn how to give and receive.
WASHINGTON – The U.S. House of Representatives passed a bipartisan bill – Reforming Disaster Recovery Act, HR 3702 – to modernize federal disaster recovery programs. To become law, the bill must be passed by the Senate and signed by Pres. Trump.
This legislation's goal is to, which is co-sponsored by Rep. Cindy Axne (IA-03), would ensure that funds appropriated by Congress are quickly delivered to disaster victims. It also creates some safeguards to avoid waste.
"This legislation will streamline federal recovery programs in order to ensure that (Americans) receive the resources they need to recover as quickly and efficiently as possible," said Rep. Axne, a member of the House Financial Services Committee, in a release.
Reforming Disaster Recovery Act details
If the president declares a disaster in the U.S., Congress may appropriate additional funding for the Community Development Block Grant (CDBG) Program as Disaster Recovery grants (CDBG-DR) following severe disasters. CDBG-DR grants help rebuild affected areas and provide seed money to start the long-term recovery process. The bill attempt to increase the efficiency of the CDBG-DR grant program by codifying in federal law the fundamental requirements and policy objectives of the CDBG-DR program. It would:
Authorize HUD to create consistency in the disaster recovery process. Once enacted, the bill directs HUD to undertake a formal rulemaking pursuant to the Administrative Procedure Act to develop generally-applicable procedures and program requirements for all future disasters.
By setting reasonable timeframes for agency action on approval, disapproval and amendment of grantee action plans.
By codifying the ground rules within federal statute, the bill would eliminate the need under current appropriations for HUD to "reinvent the wheel after every disaster."
The bill dedicates substantial resources to fund oversight, audits and inspections of funded activities by HUD's Office of the Inspector General, which contributed to the drafting of the legislation.
Use 21st Century mitigation resiliency standards to help ensure CDBG-DR funds are invested into projects that are better able to withstand future disasters.
© 2019 Florida Realtors®