News & Media

Towfiqu Photography / Getty Images
10 Resolutions to Help Realtors Rock the First Quarter
Now is the time to do the things that will keep your pipeline full and make the first months of the new year a success.
Ah, a new year, a fresh start and the time to begin the activities that will keep you busy all year long. As Realtors, you want to keep your income consistent and your lead pipeline flowing. So consider implementing these 10 to-do's immediately and build the habits that will make your first quarter terrific!
1. Clean up your database. Update emails, phone numbers and addresses. This gives you a fresh start in your prospecting.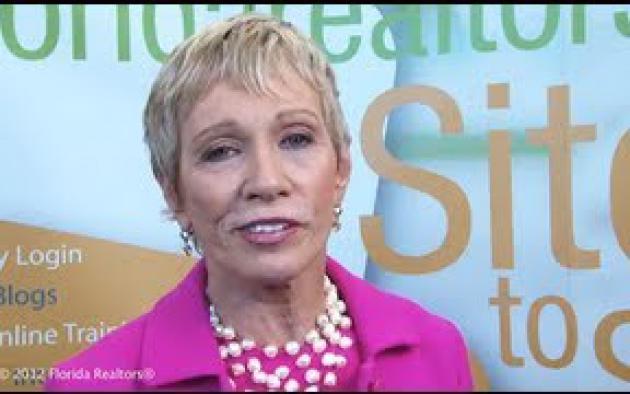 Barbara Corcoran, the "billion-dollar broker," shares her secrets to turning yourself into a real estate money-making machine. It's going to take time, of course, but start with these basics and stick with them.
2. Send a market update. Let everyone in your database and your prospects know that the market is shifting and this may be their best window of opportunity to sell. Interest rates are still low, inventory is down and buyer demand is high. Your goal is to spark action and get people off the fence!
3. Call your A+ past clients and raving fans. Discuss the market vs. their real estate goals in the next one to two years. Be helpful. Provide information about a new restaurant in town or give them the names of handymen you recently discovered. Get personal and enrich your relationships.
4. Call vendors and affiliates. Thank them for their support. Tell them you will commit to working harder to send them referrals and ask if they will they do the same for you. Ask them, "Whom do you know today who might need my help?"
5. Build a plan for listings. Make sure you have at least three methods for hunting listing opportunities and that each method has a strong action plan behind it.
6. Review and revise your listing presentation materials. From past listing presentations, what information did prospects react to positively? Which did they gloss over? Build your presentation with those insights in mind. For example, do they want more pricing information and less about you and your company, or do they enjoy looking at your sales statistics?
7. Show your value. Examine your past year's average rate of commission. Work to increase it in the first quarter. Stop volunteering to cut your commission and spend some time each week practicing how to overcome the objection and show you're worth what you charge. (For a list of all the things Realtors do for their customers, go to "184 Ways Realtors® Are Worth Every Penny of Their Commission," www2.floridarealtors.org/earn-your-commission)
8. Get involved. Find at least one group for fun or business that you can get involved with to meet new influencers in your community. Bonus: Join an industry professional networking group such as the Young Professionals Network (YPN), or an online Facebook group such as Raise the Bar in Real Estate, to collaborate and glean new ideas.
9. Do your 5-5-5-5 each day. This means completing five quality conversations, and sending five emails, five texts and five handwritten notes each day to spark a new opportunity.
10. Connect. If you find yourself without an appointment one day, connect with two or three people and schedule breakfast, lunch or coffee. Get to know them and build the relationship.
The secret to a smashing first quarter is to get moving. Make your calls, set your appointments and get to work. No matter what the market, these 10 activities can help you keep business flowing throughout the year.   #
Debbie De Grote is the owner and founder of Forward Coaching (previously Excelleum Coaching and Consulting). Find her at forwardcoaching.com.