News & Media

Zentangle / Getty Images
Private Flood Policies Add Wrinkle to NFIP Extensions
Data review: The National Flood Insurance Program could end up covering primarily high-risk homes that private flood insurers turn down. 
WASHINGTON – An E&E News review of state and federal records shows that insurance companies have escaped paying large claims after major hurricanes, like Hurricane Michael, and are likely targeting homes that are profitable to insure.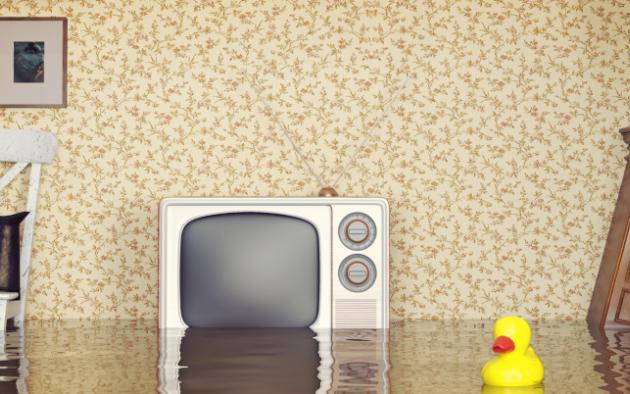 This federal program, which is crucial to the Florida real estate industry, helps keep insurance affordable. Take a look at why the NFIP is so important.
According to the E&E News analysis, a federal government push encouraging more private insurers to enter the flood insurance market could convince more homeowners to get coverage and lower many of their costs.
However, it could also negatively impact the current National Flood Insurance Program (NFIP). Under the analysis, some of the reform bills currently being considered could force taxpayers to spend billions of dollars to bail out the NFIP after a major hurricane event hits the U.S. since private insurers will offer coverage only to those homes that offer them profitable risks.
Some government officials believe that opening the flood insurance market to more private carriers would lower the need for public disaster aid following a flood event. However, the E&E analysts worry that if private insurers target low-risk homes, NFIP could become a pool of only the riskiest properties, which would push it deeper into debt and prompt more taxpayer bailouts.
"Private-sector competition might increase the financial exposure and volatility of the NFIP as private markets will likely seek out policies that offer the greatest likelihood of profit," the Congressional Research Service warned in May.
NFIP, which is supposed to be self-sustaining, received $16 billion from taxpayers in 2017 and now owes the Treasury $20.5 billion. Experts fear that if NFIP is further financially weakened by private insurance companies, the program could also have insufficient money for vital tasks such as drawing flood maps and managing floodplains.
The analysis used the Florida Panhandle and 2018's Hurricane Michael as an example. While National Association of Insurance Commissioners data finds that private-sector insurers provided 8% of Florida's total flood coverage in 2018, they provided a higher percentage of policies in the Panhandle. Nearly half of the flood policies in areas affected by Hurricane Michael were private.
After Hurricane Michael hit, however, private insurers paid only 3.8% of the flood claims, found E&E News. Data published by the Florida Office of Insurance Regulation (OIR) in October found that the private insurance companies paid 169 flood claims worth $9.7 million related to Michael.
However, NFIP paid 4,270 claims worth $224 million after the same storm, according to the Federal Emergency Management Agency. Records from Florida's Hurricane Irma shop a similar trend. In Florida, private insurers paid 4.7% of the flood claims arising from Hurricane Irma in 2017 and 4.2% of the claims from Hurricane Matthew in 2016.
"There was some cherry-picking going on," according to Robert Hunter, director of insurance at the Consumer Federation of America. "The idea of private [flood] insurance would be to help spread the risk and get less taxpayer support. If they cherry-pick, they take the better risks away."
Source: E&E News (12/03/19) Frank, Thomas
© Copyright 2019 INFORMATION INC., Bethesda, MD (301) 215-4688