News & Media

Klaus Vedfelt/Gettyimages.com
8 Places to Find Global Referrals & 8 More Referral Networks to Consider
Finding international buyers doesn't necessarily mean a trip to another country. In many cases, it's about the company you keep and the relationships you build. Here are some ideas for building your global referral network.
Buyers and investors from around the world are interested in Florida homes and commercial properties. But it's not always easy to find them and make a personal connection that will lead to a sale. That's where referrals come in.
"Many real estate professionals try to target buyers and sellers directly," says Gonzalo Mejia, sales associate at Watson Realty in Jacksonville and 2019 NAR Global Ambassador to Ecuador and Peru. "It's more efficient to contact international agents who already know people who may be willing to invest in Florida. If you connect with one or two agents who each know 100 people, you're multiplying your chances of success."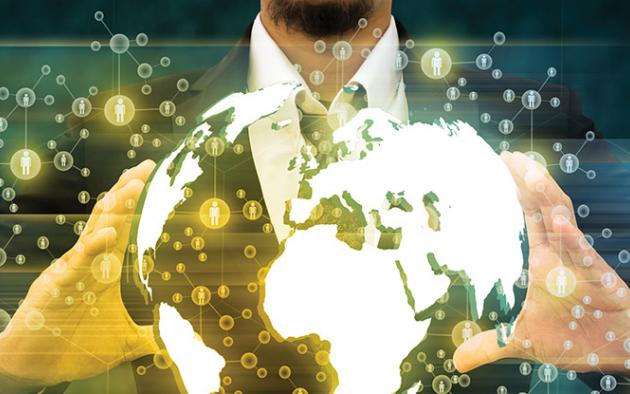 According to the National Association of Realtors, international investors continued to flock to Florida in 2019. Most of these buyers started their searches online. Here's how one brokerage set up a digital campaign to reach them.
While many referrals come from Florida's largest feeder markets—Canada, Northern Europe and South America—there are potential buyers from almost anywhere in the world. You can also generate referrals right in your hometown from international property owners or attorneys, accountants and other professionals with foreign clients.
As you develop your referral strategy, stay focused on building trusted relationships, says Carlos Alleyne, sales associate with RE/MAX Advantage Plus in Delray Beach. "No matter where or how you met, always try to develop and connect on a personal level."
Here are eight ways to start building referral relationships.
1. Earn your Certified International Property Specialist (CIPS) designation.
In addition to posting marketing materials, CIPS has a referral network and online communities where you can connect with other members.
Success Story: Since becoming a CIPS member in 2015, Barry Hoey, broker-associate with eXp Realty in Naples, has taken full advantage of the CIPS referral network. For instance, he was among the CIPS professionals who spent a week in Dubai in 2019 as part of a Florida Realtors trade mission.
"There are many ways for CIPS agents to network and build their referral business locally, statewide and internationally," Hoey says. "I do my networking in person and online. Once I've established a personal relationship, I stay in touch through email, social media groups and my newsletter." Hoey recently gained two listings in Naples through referrals from CIPS members he met at a training session in Sarasota.
2. Join a global council.
Many Florida boards and associations have global councils for members interested in serving the international market, and the Florida Realtors Global Business Committee markets the state as an attractive destination for buyers and investors.
Success Story: For Mousa Wakileh, a sales associate with Coldwell Banker in Lakewood Ranch, serving on the Global Business Council of the Sarasota Manatee Association of Realtors and Florida Realtors Global Business Committee have been important steps toward building his referral network. A sales associate who focuses on Canada or the UK, for example, might refer a prospect from the Middle East to Wakileh based on his involvement in the association. After all, that involvement helps him build credibility, and the exposure he receives to top education is invaluable.
To cultivate those ties, Wakileh uses social media and sends regular emails including a New Year's card to his network. "International buyers can be U.S. and non-U.S. citizens coming from almost anywhere," he says. "It's good to have strong relationships in your local Florida market. You never know when a local will refer you to family from another country who are investing in Florida property."
3. Serve your ethnic communities.
Your local community is teeming with cultural groups, clubs and more. Find one that speaks to you and get involved. Not only will it be fun, but you'll meet new people and secure global business.
Success Story: Neal Oates Jr., president and CEO of World Renowned Real Estate in Hollywood, loves Thai food. In 2012, he began frequenting a Thai restaurant in Miami with his wife, talking to the servers and leaving his business card with a generous tip.  Several months later, the owner asked Oates for help in buying a home. That successful transaction led to a steady stream of referrals from the owner, resulting in five purchases and two rentals involving restaurant employees. In addition, the owner engaged Oates to buy a bigger house for his family when he brought them over from Thailand. He also worked with the owner to buy two commercial properties. Now, Oates is the go-to Realtor for all their Thai friends and business associates.
"You have to be respectful to people from different cultures," Oates says. "In the Thai culture, for instance, the ladies would never say 'we need help' in buying a home. Instead, they would speak with the owner, who would bring them together with me. We feel like we are part of the restaurant's extended family."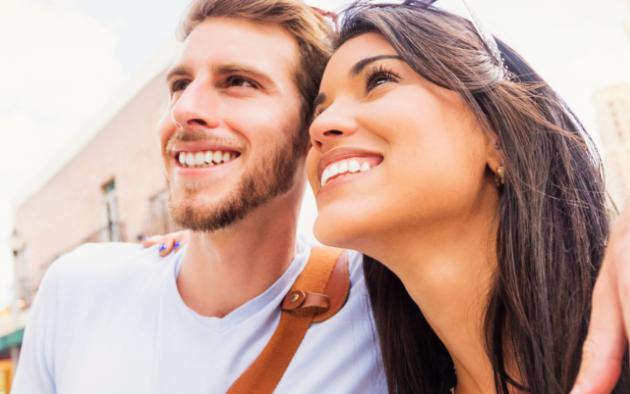 A detailed look at where international clients originate and what they're buying in the Sunshine State. Plus: A profile of the Florida international buyer.
4. Attend international conferences.
International conferences in the U.S. or abroad, such as MIPIM, are an excellent way to meet referral sources from other countries, says Sofia Menahem, sales associate with Coldwell Banker in Clearwater. "When you're at an international conference or trade show, talk to the non-U.S. based attendees, get their contact information and make a concerted effort to keep in touch with them," she says. "You want to be seen as a valuable go-to resource when an international agent has questions about your local market."
Success Story: Menahem, who is fluent in Russian, traveled to real estate events in Russia and Ukraine, generating contacts in the region. She recently helped a couple from the region purchase a condominium in downtown Tampa thanks to a referral from an agent who was selling the couple's home in Eastern Europe.
5. Join the International Real Estate Federation (FIABCI)–U.S. chapter.
Joining the International Real Estate Federation–U.S. Chapter (FIABCI-USA) allows you to meet referral sources from around the world without venturing overseas, says John Pinson, a Palm Beach professional who served as president of the federation. FIABCI-USA (fiabci.org) hosts networking events and fosters online relationships.
Success Story: Pinson attended his first FIABCI World Congress in Paris in 1995. The US Chapter and US Ambassador Pamela Harriman hosted a reception at Hôtel de Pontalba, the Ambassador's residence. There Pinson met a broker from Monaco. "Over the next several days, we struck up a delightful friendship," says Pinson. At the gala dinner, the broker said, "I may have a prospect for you!" "At face-to-face meetings, you can get to know each other, and that's so important for generating international referrals," says Pinson, who sold an oceanfront apartment to a Swiss national as the result of that FIABCI referral. "Get to know other agents and their families. A round of golf is the perfect four hours where you can start building a lasting friendship in a casual setting."
6. Explore the National Association of Hispanic Real Estate Professionals.
Josue and Rebecca Soto have both served as president of Central Florida's chapter of the National Association of Hispanic Real Estate Professionals (nahrep.org), a nonprofit that brings together agents from throughout the U.S. and Puerto Rico, as well as a recent relationship with the Mexican Association of Real Estate Professionals (AMPI). NAHREP has helped the team leaders of Soto Legacy Group at eXp Realty in Orlando build referral relationships.
Success Story: "After meeting face to face [with Latino real estate agents from around the country], we stay connected on our Facebook community," says Rebecca Soto. "It's a great way to get to know each other and build trusted relationships." For instance, although not technically international, the Sotos have closed several referral sales involving buyers from Puerto Rico and referred a local seller to an agent in Puerto Rico who helped her buy a home there.
7.  Connect Via the Asian Real Estate Association of America.
Elliot Lee, who leads the Lina & Elliot Group at The Keyes Company in Miami, says the Asian Real Estate Association of America (areaa.org) is an excellent source of referrals. "You can network with great agents around the world," says Lee, who serves on the board of the Miami chapter. "Through AREAA, I was able to travel to Dubai, where I met other agents, government officials and several developers." While that trip just happened a few months ago, Lee obtained an international real estate license in Dubai that will allow him to sell Dubai properties internationally. "It enabled me to bring projects to China, where I've had clients that are considering purchasing," he says.
Success Story: Lee uses email and WeChat, a social media app that breaks through the Chinese firewall, to stay in touch with potential referral sources, and meets them face to face at high-profile events like Art Basel Miami Beach. "I lived in Taiwan and Shanghai before moving to Miami, which has helped me understand those cultures," he says. "Through AREAA, I've made many friends, including an agent in California who has referred three successful transactions." In those transactions, several Taiwanese families had properties to sell in Florida, so Lee handled the transactions.
8. Join the Commercial Real Estate Women Network.
While many commercial brokerage companies have international networks, another option is the Commercial Real Estate Women Network (crewnetwork.org) for top producers around the world, according to Theodora Uniken Venema, president, Downtown Brokers in Orlando.
Success Story: Born in the Netherlands, Venema practiced law before opening her boutique brokerage company. She has been advising Dutch investors seeking to establish themselves in the Florida market. "It's very helpful knowing the right professionals to help investors," she says. "I have received multiple referrals from CREW members that have led to completed commercial transactions."
There are hundreds of ways to connect with global real estate buyers and real estate professionals. We've listed just a few! Get creative, build relationships and business will come. #
Richard Westlund is a Miami-based freelance writer.
8 More Global Referral Networks
1. Many U.S. national franchises have global referral networks. Check with your broker.
2. Canadian Real Estate Association (CREA)–crea.ca
3. Certified International Property Specialist (CIPS)–nar.realtor/education/designations-and-certifications/cips-designation
4. Juwai, a Chinese International Property Portal–list.juwai.com
5. Kijiji, Canadian online classified advertising service–Kijiji.ca
6. ListGlobally, a listing portal that reaches more than 60 countries–listglobally.com
7. Rightmove, a portal for the United Kingdom–Rightmove.co.uk
8. World Properties–worldproperties.com
Great Idea: Connect With Local Attorneys and Accountants. When coming to Florida to invest in a business or property, most international clients first visit with a legal or tax expert. Get to know your local attorneys and accountants who specialize in global ventures and build a referral network with them.