News & Media

Getty Images / jacoblund
Listing Conversations: Who has the Tiebreaking Vote?
During the COVID-19 pandemic, people have had expressed varying opinions about what practices are advisable vs. inadvisable. If a property owner and a listing agent have differing opinions, whose opinion has legal priority? Generally, it's the brokerage company.
ORLANDO, Fla. – As the COVID-19 pandemic unfolded, people have had a wide range of responses. Some chose to implement behaviors that are extremely conservative based on an abundance of caution. Others decided they are comfortable permitting anything not expressly prohibited by official orders or recommendations from governmental authorities.
Please note that this article is limited to judgment call scenarios, as opposed to any action that would disobey an official order or fail to comply with important official guidance from an agency like the Centers for Disease Control and Prevention or Florida Department of Health.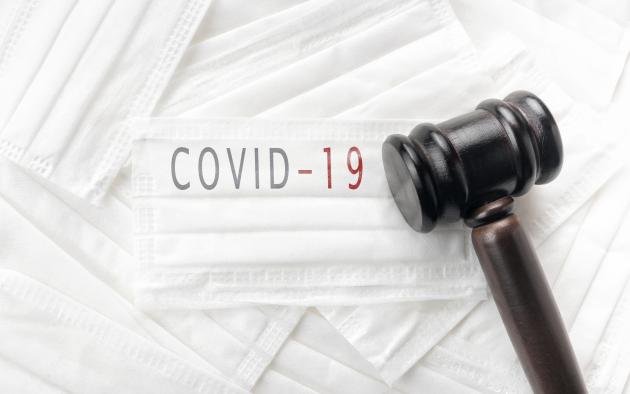 The COVID-19 pandemic is bringing up many legal concerns for people who work in real estate. Here's a look at the questions we're getting the most at Florida Realtors and information to help you navigate.
This is a tricky issue to unpack, so let's start with a strong recommendation. A listing agent and seller should strive to get on the same page when it comes to listing procedures and practices. If they encounter an area they disagree on, such as taking off shoes before entering the property, they should talk about the issue and strive to reach a consensus. Mutually acceptable compromise after clear and compassionate communication is often far better than being "right" at the expense of a strained professional relationship.
There's also one very important distinction. Single agents and transaction brokers operate under different obligations. A seller will have more control over the actions of their single agent, since their agent owes the following duties that go beyond those of a transaction broker: loyalty, confidentiality, obedience, and full disclosure. Therefore, a single agent is typically required to follow the seller's instructions based on the obligation of obedience unless there is a specific reason to not obey, such as if the request would require the agent to break the law.
For the meat of the legal analysis, we'll look to the Exclusive Right of Sale listing agreements prepared by Florida Realtors. The terms described in this brief overview will be the same, regardless of whether parties use the listing agreement for a single agent, transaction broker, consent to transition to transaction broker, or even a no brokerage relationship listing agreement.
When reading contracts, it's always important to distinguish obligations from permissions. An obligation will use words like must, will, or shall. A permission clause will use words like may, is authorized to, or can.
Obligation
Section 4 of the listing agreements are titled Broker Obligations, and it provides that "Broker agrees to make diligent and continued efforts to sell the Property in accordance with this Agreement until a sales contract is pending on the Property." It's important to note that, although it is an obligation, there is significant room for discretion. What do "diligent and continued efforts" look like? This clause gives the brokerage company a good amount of leeway to set policies and procedures that it deems most effective. Also note that there is an end date to the obligation portion of the listing agreement since the obligation lasts "until a sales contract is pending on the Property."
Permission
There is also a permission-based section in Section 6 of the contract titled Broker Authority. Note that the framework for the whole section begins "Seller authorizes the broker to..." which is followed by a list of actions the broker has permission to do. This means that the seller has relinquished control of these decisions to the broker, so the broker can use discretion in how, when, or if to take these steps, provided they continue to use diligent and continued efforts to sell the property. It includes permission to do such things as market the property to the public, get information about any mortgages on the property, and provide comparative market analysis to potential buyers. It also contains a few opt-in or opt-out clauses with checkboxes, including potential restrictions on marketing to the public, using a lock box system, withholding verbal offers, withholding offers after a seller accepts a sales contract, and limiting the information provided to virtual office websites.
Here's a final recommendation rooted in general liability. If a seller wants to take a more conservative approach than you would like, it's often best to follow their lead, even if you disagree. For example, let's say a seller fears that they may be more susceptible to COVID-19 than most and wants to strongly limit showings. If you flex the power the listing agreement gives you to override seller's concerns, you could potentially be liable. In this example, if the seller becomes sick as a result of in-person showings you demanded, they could look to you and your brokerage company to compensate them for any harm they suffer.
In conclusion, the listing agreement gives the brokerage company a large amount of discretion in how to market the owner's property. However, it pays to be thoughtful when exercising that power. When parties can't compromise, and when someone is not a single agent, they should be mindful of liability and other specific factors before exercising the power granted in the listing agreement. Hopefully, this overview is a helpful framework as you continue to work with extraordinary care to help sellers reach their goal of selling real property, whether it's during a pandemic or less stressful times. As always, members with specific questions are welcome to call the Florida Realtors legal hotline, particularly when dealing with challenging issues like resolving differences between brokerage company and owner.
Joel Maxson is Associate General Counsel for Florida Realtors
© 2020 Florida Realtors®