News & Media

Jamie Garbutt/Gettyimages.com
'New School Ways' to Handle Essential Real Estate Tasks
Virtual is fast becoming the new normal. Take some tips from these Realtors who are embracing technology.
Technology is empowering real estate professionals to work in ways they could only dream of a few decades ago. Whether you're new to the business or an industry veteran, there are platforms, apps and digital tools for almost everything.
Florida Realtor magazine spoke with several tech-savvy real estate brokers, team leaders and agents to find out how they use technology to market themselves more efficiently and build relationships. As business gets back to the new normal, in this COVID-19 world, it's smart to mix virtual with in-person to stay safe and sell. Read on for ideas you can implement in your own business.
Old school: Knocking on doors
New school: Targeted mailings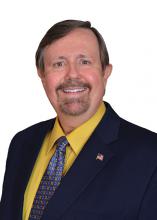 It wasn't that long ago that agents would canvass neighborhoods and door knock to generate leads. While this practice may eventually find its place again, it probably won't be for some time.
Now there are digital options that let you save time and money by pinpointing who is most likely to buy or sell.
Brad Billings, a sales associate with Coldwell Banker Residential Real Estate in St. Petersburg, uses the property intelligence platform Remine to home in on the right prospects within his four ZIP Code farm area.
"One of my mentors said, 'Go with what you know,' so that's what I do," he says. "I focus primarily where I've lived for 25 years and on the areas that I know—from downtown up to Gandy, and from the water over to Ninth Street/ Martin Luther King Jr. Street. It also helps that my office is right in the center of it all."
Remine has a mobile version, but Billings prefers using it on his desktop because the screen is larger and offers more features. There are other similar programs out there such as ProspectNow, Cole Realty Resource and Boomtown ROI.
Here are a few ways he uses Remine:
1. Track activity
Billings logs into Remine (provided at no additional cost from his MLS) and gets instant access to public records and associated contacts for properties within his farm area. He can see what's active, pending, closed or expired as well as net equity, mortgage rate and age, type of ownership, last sale price, sell score, land use, schools, local demographics and more. He can add properties to carts (i.e., customizable groups) to monitor, market to and share with others. "This helps me stay on top of what's happening and become a resource for my clients. Rather than saying 'I'm the best Realtor, and you should use me,' I'm able to provide valuable information based on actual market data."
2. Become a matchmaker
Billings can set filters that let him match properties with his buyers' preferences. "There's a [Google Maps interface] that lets you zoom in or enter a ZIP Code, an address or even a school district, price range, number of bedrooms and baths, and so forth," he says. If someone is looking for a four-bedroom waterfront home, for example, Remine will pull up all properties within the area that correspond with those specs.
3. Create targeted campaigns
The platform also allows Billings to build campaigns aimed at specific prospects. "Depending on their circumstances, whether they are retirees, moving up, downsizing or whatever, I can build a contact list in Remine based on those parameters," he says. To find prospects with a higher propensity to sell, for example, he can go through his farm and filter by people over 55, by those who have owned their home more than 15 years or by those who don't have a mortgage balance. "It's such a detailed database with many different parameters to help you fine tune your search," he says.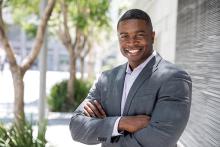 Old school: Onsite presentations and meetings
New school: Virtual presentations using Zoom
When in-person meetings aren't possible for Craig Wilburn, leader of Team Dynamo at Keller Williams Realty in Gainesville, he goes virtual with Zoom
(a cloud-based service that offers meetings, presentations and webinars through video conferencing).
Here's how he makes the most of the platform:
1. Remote listings
"I can fully educate my clients right there in the Zoom meeting and answer their questions," Wilburn says, adding that he can share the market evaluation, comps, neighborhood history and market trends, and go over the listing agreement. "My listing assistant is also on the Zoom call and can engage with us and see the owner, too. Then we email the listing documents to them and they can sign remotely without me being there." Afterward, a listing onboarding specialist takes over and coordinates all the MLS documents, vendors, photography and marketing.
2. Team meetings
Wilburn holds Zoom meetings with his 18 team members Monday through Friday. "We have a daily huddle for about 15–20 minutes in the morning and start with each person sharing what they are grateful for," he says. "Then we go through housekeeping items, updates, changes and move on to who needs help and what we can do collectively to be of value to each other. People share, collaborate and offer advice, and then we end with an inspirational poem, story or video. My people think this daily check-in is the best thing that we do."
3. Community mastermind
In March, Wilburn collaborated with other local area top-producing agents to get a pulse on the industry. "We put together a meeting through Zoom with 40 to 50 people—home inspectors, lenders, title companies and attorneys joined us as speakers—to hear what people were experiencing and talk about how to stay on the same page. It was very informative and a great way to build unity. Zoom is a great way to bring people together and stay in touch."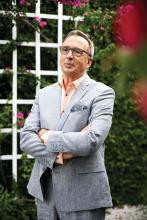 Old school: Open houses
New school: Facebook Live open houses
Traditional open houses may look very different post-COVID-19. Social distancing is not likely to go away for a little while, and sellers may be hesitant to have too many people coming through their homes. Michael Kanehl, a sales associate with Laurel Agency in Vero Beach, has achieved great success by taking his open houses to Facebook Live. He got a contract on a house in less than a week after posting a live video at sunset.
Here's his strategy:
1. Tap into emotions
"A house doesn't sell because it has three bedrooms and two baths," Kanehl says. "It sells because it evokes emotions in the buyer. When I went out there [to the house] and said [during the live video], 'Hey, listen guys, I need to show you something' and told them about the house being the only one on the market under $300,000 with a pool and a view, I had five or six people watching. Then, it grew to about a dozen, because I simply stood outside looking at the pool with the unobstructed view of the sunset. I didn't even [have] to sell it."
2. Boost your exposure
The live video stayed on his business Facebook page and he also promoted it as an ad. "I wanted to get as much exposure as possible," he says. "Facebook rewards Facebook Live with a big audience because it's not over after you've given the broadcast. It's stored on Facebook as a video forever. About 17,000 people saw it in 24 hours, and within three days we had five offers."
3. Avoid being sales-y
"Authenticity is the new currency," Kanehl says. "Make your Facebook Live fast-paced and keep it light by saying something like 'Welcome to 123 Main Street … you don't have to give me your email address to see this house.' And if you mess up, laugh." Asking people for their business is a turnoff, he says, and most viewers will click off the instant you mention it. "Don't introduce yourself and say, 'if you know anybody who wants to sell or buy, give me a call.' That kills everything. You're not there as agent Mike; you're there as person Mike who just happens to be a Realtor. If you do this on a weekly basis it becomes a lot like a TV show and people will appreciate your effort. 
Old School: Direct mail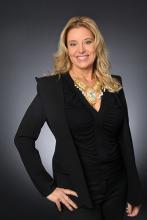 New School: Social media advertising
While direct mail isn't going away, you may be tightening your marketing belt, and social media is the logical way to do so. There's no denying the impact of social media. In a little over a decade, the technology has become a part of everyday life—and a logical place to advertise your business through direct marketing to a vast audience. Rae Anna Conforti, a sales associate with RE/MAX Alliance Group in Tampa, has built a strong presence and nearly 5,000 followers on Facebook, Instagram, LinkedIn, Twitter and TikTok.
Here's how she promotes her business via social media:
1. Promote your brand
Conforti uses the handle @realtyrae on her Instagram, TikTok and Twitter accounts. She tweets mostly about real estate but posts a mix of personal photos, memes, videos and photos promoting her listings on Instagram. Her TikTok account, launched in March, features humorous videos set to music. "My photos aren't professional by any means," she says. "I shoot them with an older iPhone."
2. Adapt to each platform
On LinkedIn, Conforti is strictly business. Her profile picture is her professional head shot photo, and she shares articles pertinent to the real estate industry. Her account also features endorsements from prominent businesspeople and other real estate professionals.
3. Build a blog
The self-described "social media fanatic" also publishes The Tampa Real Estate Insider blog, featuring local market stats, articles, tips for homebuyers and sellers, links to Tampa neighborhoods, and an IDX property search. About 5,000 subscribers receive her blog via email. "My clients know that I'm here for them if they want to discuss anything relative to real estate or future plans," she says. "That's really all we can do right now. There are buyers out there looking and still people who have their homes for sale."
Never before has technology allowed real estate professionals so many options. "The connectivity and the access to information that we all have makes it possible for us to [make the most of] alternative ways to do business," Wilburn says. 
Leslie C. Stone is a Vero Beach-based freelance writer.