News & Media

MR.Cole/Gettyimages.com
Real Estate Tech That Helps You Nurture Your Network
From social media to CRMs, here's a look at what's working for real-life Realtors in the real world.
When Realtor Shawn Woods moved to Florida two years ago, she wanted to build her business based on love, kindness and generosity. Woods started doing good deeds in the community. Along the way, she met a lot of like-minded people.
Wanting to champion the people making a positive difference in her community, Woods, with Keller Williams Realty Palm Beaches, launched a website in October 2019 called The Faces of the Palm Beaches, which she uses to spotlight local residents. Once she publishes the website profiles, she posts them on her Facebook and Instagram pages. In doing so, she's gone from a couple dozen followers to several hundred—and the numbers continue to grow.
"This website has opened doors for me that otherwise would have never opened," says Woods. In fact, after profiling her town's mayor, he asked her to help with his reelection campaign. "The Faces project gets people talking with me. It's a way to get my name out there without talking about real estate."
Here are three innovative, successful ways that real estate professionals are nurturing their network using technology.
Shawn Woods: Leading with generosity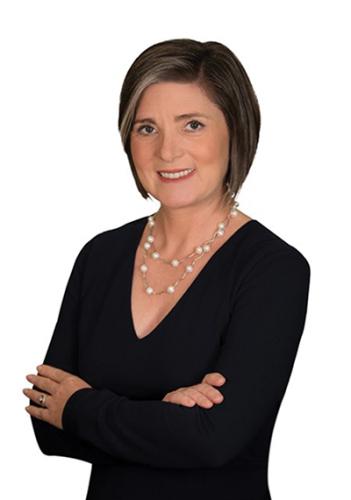 Woods credits another Realtor—Brad Abernathy of Georgia—for creating and franchising The Faces Of project to share with other real estate professionals.
"The Faces project showcases what makes our community so special, one person at a time," explains Woods, noting that it has established her as someone who leads with generosity. "It breaks down barriers, builds commonality and opens the door to kindness."
Tapping the power of storytelling, Woods uses the website to connect with the community and build relationships, not only with others, but also between others.
"I don't spend a lot of money on marketing. Instead, I do events," notes Woods, who postponed those events during the pandemic. Last November, she invited several dozen people to her home to celebrate Pie Day, distributing pies to everyone. She printed out the profiles and placed them around her house, giving guests stories to read about each other. This spurred the guests to interact ("Tell me more about your sustainable hair salon!"), which helped foster connections between strangers.
Woods incorporates The Faces into her lead generation strategy as well, with social media posts and inexpensive targeted ads. Although her initial goal was to get leads, Woods now uses The Faces as her branding, positioning herself as a community leader. She carries the branding through in low-cost marketing efforts, including stickers, postcards and email signatures.
"I want to touch my community in a positive way," says Woods. Case in point: During the pandemic, Woods used Facebook to promote "social distancing together in the Palm Beaches" to talk about the good deeds popping up around town and to provide resources. "I wanted to put these stories out there, use them as a way to inspire and connect people."
By adopting a service mindset, Woods has watched her reach grow through The Faces project. "We do more than sell real estate," she says. "We help people. Realtors who have relationships with clients are going to be the ones who thrive."
Her tech tip: "The most important thing to realize is that people will research you, they want to know what kind of person you are. Therefore, be careful what you put out there. Don't talk about controversial issues, such as politics or religion. Stay positive. And mix it up—don't always be selling something. Provide something of value."
Anne-Marie Wurzel: Getting proactive in the pandemic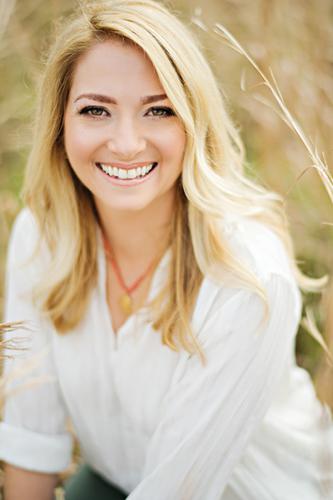 Before the coronavirus fully spread across the U.S., Anne-Marie Wurzel, a Realtor with Core Group Real Estate in Oviedo, jumped into action. She used Google Forms to survey buyers, sellers and other real estate professionals, assessing their comfort level with either walking through people's houses or having others walk through their homes.
"With COVID-19, our world changes every single day, and as a result, so does our industry. As Realtors, we need to lead by example," explains Wurzel. "I created this survey because it adds a layer of protection for anyone I come in contact with. I want them to feel I value them."
Wurzel distributed these surveys on March 15, 2020, when the total number of cases in the U.S. was almost 3,500.
The response has been very positive, with most people understanding the gravity of the situation and appreciating Wurzel's proactive approach. And, as Wurzel watched the outbreak turn into a global pandemic, she adjusted her approach.
"Our stance now is that showings are virtual. I'm taking this seriously and making my customers do the same. They're looking to their Realtor for guidance," she says.
Wurzel continues to tap into technology to run most of her business virtually. She schedules phone meetings using Calendly. She hops on Zoom for video chats. She sends group texts to keep people in the loop. She creates videos to keep everyone informed on IGTV (Instagram TV) and BombBomb. And, her showing assistant conducts virtual showings via Facetime. "You can't keep all of the same systems you've had," advises Wurzel. "You've got to adapt and keep it timely."
Besides her proactive (and adaptive) use of technology, Wurzel takes a softer approach with her messaging, saying, "I'm asking people how they're doing or if their jobs are impacted." She's tapped her database to help unemployed contacts find alternative work solutions. And she's provided valuable information on how to address mortgage companies regarding a forbearance if needed. "No matter what, talking from your heart and being real with people goes a long way," says Wurzel.
Her tech tip: "I do think that the sole purpose of using technology should be to continue building the relationship. Be as personable, vulnerable and transparent as possible so people can relate to you. As far as messaging, everything right now has been stripped away and people's actual lives are on display, whether that's kids on your lap during a video meeting or a dog barking in the background of your phone call. Don't be afraid of that. Be real."
Cole Slate: Connecting with neighbors on social media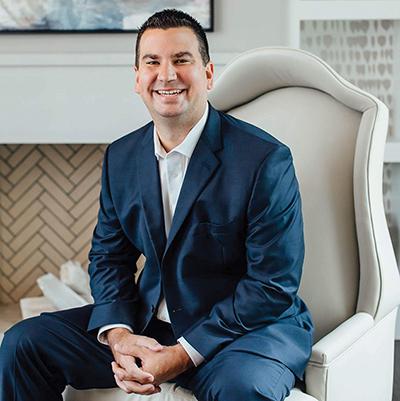 When it comes to technology, using CRM software tops the list for Cole Slate, with the Cole Slate Team, EXIT Real Estate Gallery in St. Augustine. He uses Follow Up Boss, which allows him to categorize contacts—perfect for targeted marketing. For instance, he can tag certain neighborhoods in his database and share local development news, such as a new Publix being built nearby.
"There's a lot of development going on, and we want to keep our farm and our neighborhood up to date on it," says Slate. "This shows our credibility and positions us as experts when we're emailing our entire farm."
He's also active on social media—particularly Facebook, since this platform allows private group pages for neighborhoods. Slate lives in a large riverfront community and serves as "neighborhood ambassador," using the Facebook page to share local happenings. He posts about the neighborhood's Food Truck Friday, reminds neighbors about awesome riverfront views and shares resident "insider tips," like who delivers pizza or provides great lawn service.
Slate also helps create a neighborhood news show, where he serves as co-anchor. The videos, which get posted to the Facebook group every two to four weeks, focus on the positives in the neighborhood. They share stories of what neighbors have done for each other, talk about the clubs (like the fishing or foodie clubs), highlight youth sports teams and interview business owners.
Finally, he has helped coordinate an Annual Appreciation Party in the neighborhood's community center, bringing together customers, referral sources, preferred partners (think lenders and title companies) and neighbors. Now in its fifth year, the party regularly draws at least 100 attendees. Slate is hopeful the event will continue, but with the uncertainty, he is currently developing some alternative, virtual ideas.
"We hit it pretty hard on social media," says Slate, noting he uses the CRM to reach out as well.  "It's essentially an afternoon family picnic with live music, beer and wine, food and inflatables for kids."
Tapping into technology to nurture your relationships should play a big role in your marketing efforts. With hundreds of tech tools and products out there, you can easily build a farming tech toolbox. 
His tech tip: "Use technology, like Facebook, to help connect your neighbors and bring people together offline. As part of our farm, we created neighborhood clubs, which establishes us as resident experts because we're so involved. For example, I'm a University of Florida graduate, so I created the Rivertown Gator Club. For big games, I'll promote in our Facebook group a watch party at someone's house or our community's Amenity Center. And for our neighborhood news show, we interview residents and help get the word out about their businesses. We even created a brand called Love the River Life, highlighting the lifestyle of our community—Rivertown. That's the title of the news show and the name of our website. All of this helps in creating us as the neighborhood ambassadors, both online and in real life."