News & Media

Sloop-Communications/Gettyimages.com
9 Ways to Get More Likes, More Follows — More Sales
The more engaged your social media audience is, the more likely they are to trust you and want to do business.
Janay Thomas was a full-time elementary school teacher in Apopka when, in 2017, she decided to follow her dream of becoming a real estate agent—and shared her journey on social media.
"When I started my 'Real Estate by Janay' Instagram, I told a story," says the sales associate with Keller Williams Classic Realty in Orlando. "I shared the highs and lows about how excited yet scared I was to quit my teaching job."
Today her Instagram has more than 15,000 followers, a feat she attributes to consistently creating content for over two years.
"A lot of people who follow me relate to my story and see it as inspirational," says Thomas. "It's about being real and authentic, sharing my happy and sad days, the good and the bad."
Thomas challenged herself to post twice a day for six months.
"That increased my engagement to a new level," she says, adding that she follows other agents and uses real estate-centric hashtags so that people looking for a real estate professional will find her. "I also do Instagram and Facebook ads for lead generation and boost certain posts and photos that I know will get a lot of traction."
The more people who follow you, the higher your page goes up in the algorithm and the more you get found. Among her followers are agents from all over the country. "That [brought me] referral partners in different states," she adds.
But it isn't just about gaining followers, Thomas says. "I get about 80% of my closed [transactions] from social media. Since the beginning of 2020, I've closed four deals from social media."
One recent buyer found her by searching the hashtag #orlandorealestate on Instagram. "She found a house, but her buyer's agent wanted her to make an offer above asking price even though no other offers were on the table and the property had been on the market for months," she says. Thomas worked with the buyer and listing agent to guide them through. "They wrote an offer and it got accepted."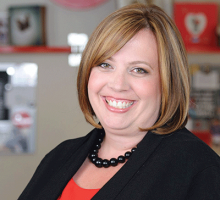 When you engage with your followers on social media like Thomas does, you'll turn prospects into loyal clients and customers. Here are some ideas for how you can do it, too:
1. Don't just set it and forget it
Katie Lance, CEO and co-founder of Katie Lance Consulting and founder of the #GetSocialSmart Academy in the San Francisco Bay Area, stresses the value of putting in the work like Thomas and "showing up" on social media.
"I think lots of folks feel, 'If only I could automate it or hand it off,' but on social media you've actually got to be social."
That doesn't mean you need to spend all day on it, though. Time-blocking helps rein-in your focus, she says.
"Spend about 10 to 15 minutes per day commenting, liking and connecting and then maybe 30 minutes once a week creating content that you're scheduling or posting."
2. Be habitually consistent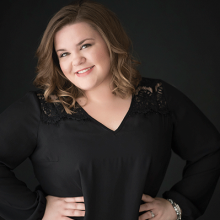 Arcadia-based broker associate Brandi Long organically grew The Williamson Group Realty's Facebook fan base from about 1,200 to over 7,000 people by creating daily posts specific to her community and market.
She and broker/team leader Margaret Michelle Williamson knew that "as one of the top brokerages in DeSoto County" they had a lot of knowledge to share, she says.
"We post up to seven times every day. Sunday is our day off, so we schedule posts for Sunday. We have tons of engagement with our small town of around 34,000 people and we receive 10 to 20 leads a week from Facebook."
On Mondays, they make a motivational or inspirational post.
"Those get likes and shares," Long says. "Then, we post at least once a day about our [properties] coming soon, listings, properties sold, rentals or a picture of our clients at the closing table. We also post up to five fun, spontaneous posts per week. People will comment, and we get new likes from that."
Consistently posting results in Williamson Group consistently showing up in people's feeds.
3. Tie into community activities
If Long sees something happening in her community, she posts about it. "I saw a 'coming soon' banner for Planet Fitness on Highway 70, so I shared [a photo of that]," she says.
"It shows our community involvement and people see our real estate on the side. Once someone tags someone else, their friends see it and we get even more engagement."
Some ideas to share: New restaurants, farmer's markets, 5Ks and charity events.
4. Meet prospects where they are
"Some agents have the strategy of 'OK, I'm going to [post] on social media and wait for someone to call me," says real estate, business and life coach Jan O'Brien, of Innovative Real Estate Strategies and WBNL Coaching in Las Vegas.
However, they choose to post on Instagram when all of their prospective customers are on Facebook. "The biggest challenge that I'm seeing with my [coaching clients], is that they feel they have to post on all platforms."
Her best advice? "Be clear about who your client is, which social media platforms they are on and [establish a presence] there."
5. Exude professionalism on LinkedIn
Unlike some of the other platforms, LinkedIn is where you should be all about business.
"It's critical to have a profile that is 100% complete," says O'Brien. It's similar to an online resume, where you list your professional experience and affiliations and connect with college buddies, business colleagues, acquaintances and more.
"There are also opportunities to put video, marketing pieces and get recommendations," O'Brien adds.
6. Build a memorable brand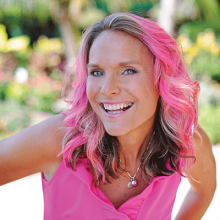 When Sue "Pinky" Benson moved from Brooksville/Spring Hill to Naples six years ago, she had no connections and had to restart her real estate business from scratch.
Her knack for social media and doing live videos gave her the platform to reconstruct her sphere of influence—and generate a following of nearly 11,000.
Known as "Pinky" due to her love of all things pink—she drives a pink Volkswagen Beetle, wears mostly pink clothing and has streaks of pink in her hair—Benson started off as the "pink lady of real estate" with large derby hats and morphed into "Pinky Knows Naples." That's also her social media handle.
"It's more than the hair," she says, recalling the time she got a pair of pink Converse sneakers and had a RE/MAX logo affixed to them. "That got so much engagement! Everybody loved those shoes."
Thanks to her pink persona, people remember her and reach out to do business. "A buyer moving to Naples heard about me from a Realtor friend who follows me on Instagram. She asked if I could help her out. Social media is a great place to build a referral base across the country."
7. Go Live on Facebook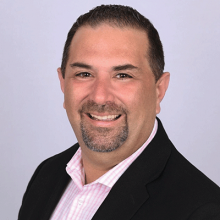 Video is one of the most popular forms of social media content, and a surefire way to improve your engagement, says David Serle, broker-owner of RE/MAX Services in Boca Raton.
On Tuesday mornings at 9 a.m., he hosts "Breakfast With the Broker," a Facebook Live video series in which he interviews real estate top producers and affiliates.
"My original objective was to increase the professionalism and collaboration in our industry," he says. "Pre-COVID, I would do face-to-face interviews with people locally and on my travels."
Serle credits the pandemic with helping him expand his reach through virtual interviews. "Our interviews are 25 minutes max, and we use StreamYard to live-stream directly to Facebook, YouTube, LinkedIn and other platforms."
Serle's guests have included real estate coaches and big names like RE/MAX standout Nimesh Patel, as well as Ryan Serhant, star of Bravo's "Million Dollar Listing New York" and its spin-off, "Sell It Like Serhant."
"Ryan is probably the most famous million-dollar listing guy out there. That interview got over 6,000 views." When people see your personality, they gravitate to you and trust you."
8. Create Instagram stories
Benson is a former TV journalist, three-time winner of BombBomb's Real Estate Agent Video Influencer Award and a speaker at conferences like Inman and RE/MAX R4. She's also a huge proponent of Instagram stories.
"People want to engage with faces, and they enjoy a behind-the-scenes look of what goes into our day," she says. "Share more insight about [that] rather than 'Here's my latest listing: a 4/3 pool home for $250,000.' [In one story], I talked about whether you say crick or creek. People engage with little things like that. You might think, 'Who cares where I got my coffee this morning?' But you don't realize how many people are consuming your content. Somebody might see it and say, 'I love that coffee! Maybe we should meet up sometime.' You then take the relationship to the DM [direct message] level. I've built many relationships through DMs."
Benson says the stories feature takes a few extra minutes but if you take time to put together something positive and thought provoking, you may "get yourself a buyer."
"Even if it's stopping at your favorite ice cream parlor and posting selfies with an ice cream moustache, you can build engagement by asking viewers, 'What's your favorite ice cream parlor in [your area]?'"
9. Switch up your content
Thomas learned from experience that, "It's important to post a mix of personal and business content." She follows the 80/20 rule: an emphasis on real estate with nuggets about herself and her interests. "I try to touch on four items: trust, a win, a tip and something about me," she says. "A win could be something I've done for a buyer or something that I've accomplished. That's the strategy I try to stick with, so that I'm not shoving [real estate] down people's throats."
You don't have to be an influencer to influence your audience, Thomas says. "A lot of people overthink social media and feel they have to be perfect. But if you wait for perfection, you're losing business. I missed out on three deals because I was [hesitant] to let people know I was in real estate. So, just try something and see what works and what doesn't." Over time, you'll figure out what works best for you. #
Leslie C. Stone is a Vero Beach-based freelance writer.