News & Media
Get 'WIRE'd for Women in Real Estate Sessions
New study: Women make up 57% of Florida Realtors membership yet fill a smaller percentage of industry leadership roles. Find out more at Women in Real Estate (WIRE) event.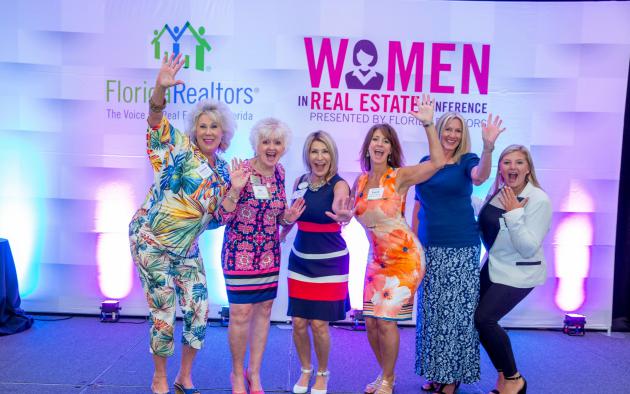 Join us for a series of dynamic and diverse presenter virtual interviews sharing personal and professional insights, practical advice and candid conversation about self-reliance and success.
ORLANDO, Fla. – Did you know? Women make up the majority of Florida Realtors membership at 57%. Yet a new study conducted by Florida Realtors as a cornerstone for its upcoming Women in Real Estate (WIRE) Conference found that women fill a smaller percentage of leadership roles. Is there a disconnect? Should things change – or have they changed?
In firms with more than 400 Realtors, less than a third are led by a female principal. Is there a disconnect? If so, why?
These are just a few of the insights available to participants in Florida Realtors 2020 Women in Real Estate (WIRE) Conference, now taking place as a four-part virtual series. Registration is required. The cost is $25 for all four sessions, but registration is only required once; not for each session. The deadline to register is Nov. 18 at noon.
Sessions
Episode One "The Why," 9 a.m. Nov. 23, 9 a.m. EST
Five female real estate leaders dissect Florida Realtors new groundbreaking study that reveals eye-popping takeaways about women in real estate. Join the live discussion.
Episode Two: "The Solutions," Nov. 24, 9 a.m. EST
Join more leading women Realtors as they share tips, tools and strategies for conquering the current state of women in real estate. Then, ask questions and share resources.
Episode Three: "Anything's Possible", Nov. 30, 9 a.m. EST
Keynote speaker, Realtor and attorney Kendall Bonner gets personal about her mentor, her life coach, her daily motivator – her mom. Discover how one woman's courage and determination inspires everyone. Then, ask questions and share mentoring experiences.
Episode Four: "The No-Excuses Woman," Dec. 1, 9 a.m. EST
Following a devastating injury in Afghanistan and an arduous year-long recovery, Kirstie Ennis embarked on a new mission: to be a beacon of hope for others. Join 2020 Florida Realtors President Barry Grooms as he and Kirstie discuss her inspirational story, then hear from Christine Hansen, 2018 Florida Realtors president, for a series recap and savvy self-care tips.
Here's how to register for the virtual WIRE sessions.
© 2020 Florida Realtors®