News & Media

Nora Carol Photography/Gettyimages.com
10+ Marketing Strategies to Help YOU Succeed in Real Estate
Try some of these proven and innovative marketing strategies from successful real estate consultants, coaches and brokers to jump-start your business.
With the start of the new year, Florida sales professionals have great opportunities to generate new business.
"We expect Florida will see a surge of people wanting to move here for retirement or work," says Steve Murray, president of REAL Trends, a Colorado-based consulting firm. "But you need to bring your 'A game' and have an effective strategy in place to reach buyers and sellers."
Here are 10 strategies from real estate consultants, coaches and brokers to jump-start your business this year.
1. Reach relocating buyers.
Since the COVID-19 pandemic began, it seems like everyone from the Northeast, Midwest, South and even California wants to relocate to Florida. "We're seeing a great yearning to move to Florida for the lifestyle, the weather and the tax advantages," says Crista Ryan, president of Tina Fanjul Associates in Palm Beach. In addition, remote working has allowed people to work from anywhere, accelerating a move to Florida before retirement.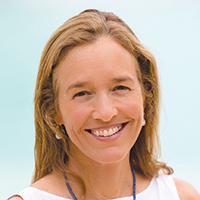 Success strategies:
Pay attention to news about major companies moving their operations to Florida and connect with their human resources departments and offer your relocation services.
Call your sphere of influence and ask for referrals to friends and family members who may be ready to move to the Sunshine State.
Start conversations with people in your community. "Everyone is talking about moving to Florida now, so let people know you can assist with a big move," Ryan says.
Videos to watch:
2. Sell healthy homes.
Outdoor areas—from balconies and pool decks to yards and play spaces—are hot buttons for today's buyers, says Lesley Deutch, managing principal of John Burns Real Estate Consulting in Boca Raton. "Buyers want homes that promote health and wellness, like touchless features and easy-to-clean surfaces," she says. "Use your creativity to activate the outdoor space, such as staging a backyard pizza oven or a climbing wall."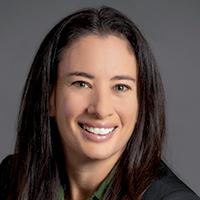 Success strategies:
Market new energy-efficient appliances, flooring, AC systems and smart home technology.
Highlight the potential for a home office or home gym, along with the number of bedrooms.
Mention the availability of broadband service to support a family's online business, school and social needs.
Look for nearby outdoor amenities like beaches, lakes, rivers, and hiking and biking trails.
Video to watch:
3. Help first-time buyers.
Many young adults have moved back with their parents or are renting in densely populated apartments. With today's low mortgage rates, these millennials and Gen Zers may have the financial ability to become first-time buyers. "Educate them about the benefits of buying a home and the financing process," says Deutch. Affordable homes may be in short supply, so they must be prepared to act quickly when one comes on the market, she adds.
Success strategies:
Use text or popular apps like FaceTime and WhatsApp to connect with young adults.
Post educational content, including videos, on social media sites like YouTube, Facebook and Instagram.
Be sure your website and applications are mobile-ready for smartphones and tablets.
Videos to watch:
4. Create customer personas.
If you want to boost your marketing program, try creating customer personas. "These are semi-fictional representations of your ideal customers," says Jay Thompson, a real estate consultant in Aransas Pass, Texas. "They can help you understand your buyers and sellers so you can target your marketing more effectively. It gives you a focus in building your strategy."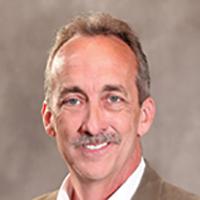 Success strategies:
Study your past clients and use that data to build your personas.
Use surveys, calls and texts to ask customers what they like or don't like in a home.
Do your personas prefer email, social media, texts or calls? "Even little things can be helpful," says Thompson. "You could launch a great email campaign, but if your [customers] want information via text, they won't see it."
Don't stereotype or get caught up in tunnel vision. Every customer is an individual, and many will not fit into a neat category. A persona is about likes, needs and wants, not race, age or stereotype.
Video to watch:
5. Be proactive in seeking listings.
Since sales activity is expected to pick up in 2021, market to prospective sellers, says Chris Smith, co-founder of Curaytor. "Start building a pipeline, rather than waiting for them to contact you," he says. "For instance, you could send a comparative market analysis (CMA) to the owners in your database. Then, you can follow up with an email, call or text to stay in touch." Consider an automated valuation model seller lead system, such as Buyside, to gain trust with potential sellers.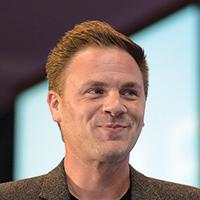 Success strategies:
Address sellers' concerns about showing their home.
Tell sellers about your success stories, such as getting multiple offers on a recent listing.
Don't forget about iBuyer options for owners who need a quick sale.
Add fresh content relevant to sellers to your website, such as "How to Prepare Your Florida Home for Sale" or "How to Get the Highest Dollar for Your Home."
Videos to watch:
6. Use your reputation to connect with sellers.
Building personal relationships with potential sellers is always a notable step toward getting new listings. But in 2021, you must be perceived as an expert in pricing, staging and marketing homes, says Murray. "Today, you have to deliver results for your customers," he says. "More than 50% of people of all generations go online to check the agent's personal reputation."
Success strategies:
Post testimonials from satisfied customers on your website.
Monitor ratings and reviews on third-party real estate and review sites, such as Zillow, Yelp, Google and more.
Invest in technologies to produce attractive virtual tours of your listings.
Stage your listings effectively, highlighting key features for buyers.
Know current market pricing and inventory levels.
Video to watch:
7. Develop a pillar content strategy.
A pillar content strategy is one that offers a complete answer to any question a user may be searching for on your site. Social media sites like Facebook and Instagram are "rented ground," says Katie Lance, CEO of Katie Lance Consulting in Pleasanton, California. "For 2021, real estate professionals need to create a pillar content strategy," she says. "Blogs, podcasts, videos or live streams are original content that belongs to you. It may live on YouTube or iTunes, but ultimately this is your content."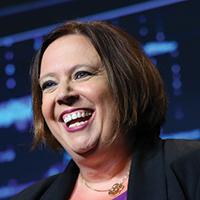 Lance says posting original content on a consistent basis is more likely to attract the right prospects and is more effective than chasing cold leads. Then, be sure you have a follow-up system in place to turn those leads into sales. "When done right, email marketing is an [efficient] way to build and cultivate relationships," she adds. Plus, many sales associates used the stay-at-home downtime to update their databases, so using those newly curated names should result in higher open rates.
Success strategies:
Highlight and include an opt-in link in your blogs, podcasts and videos.
Invest in your email database for follow-up messaging.
Repurpose content, such as Amazon Flash Briefings, for podcasts.
Use Facebook's Lead Ads feature to put your ads in the prospect's news feed.
Videos to watch:
8. Focus on videos.
Video is an excellent tool for generating leads for both buyers and sellers, says Craig Proctor, a real estate coach in Sarasota. "Pick a topic that interests your prospects and include an offer," he says. For instance, create a neighborhood video and invite prospects to opt-in for a list of new properties on the market.  "Make your offer sound exclusive," Proctor adds. "You could say, if you're looking for a four-bedroom home with a pool in Orlando, I can get you the hot new listings as soon as they come in."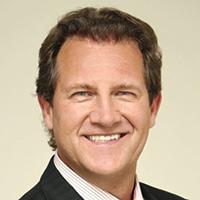 Success strategies:
Create virtual floor plans and immersive 3D tours.
When texting or emailing prospects and current customers, send links to your videos to offer helpful information.
Hold a Facebook Live open house and post a link to the videos after the event.
Learn how to post to YouTube using appropriate hashtags and descriptions, then share those videos on Facebook and boost them so your targeted audience sees them.
Videos to watch:
9. Offer virtual showings.
Many agents honed their virtual walk-through and open house skills during the height of the pandemic. However, with so many out-of-state or international buyers looking for Florida homes, now is not the time to stop producing them. Rather than drive prospective buyers to a listing, Florida real estate professionals need to master the art of virtual showings, says consultant Craig Grant, CEO, The Real Estate Technology Institute in Stuart. "You can make a one-on-one appointment, go to the property and give the buyer a video tour of the property," he says. "This allows you to point out different features and answer the buyer's questions."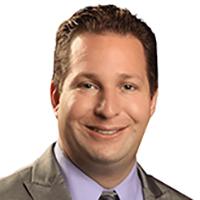 Success strategies:
Livestream a virtual tour to a large online audience, then post the video to Facebook, YouTube and your website. "Livestream posts to social media get 10 to 20 times the exposure of a normal post," adds Grant.
Videos to watch:
10. Learn about Opportunity Zones.
To help long-term investors, become a knowledgeable adviser about Opportunity Zones, the federal program that offers significant capital gains benefits for qualified business and commercial real estate investment funds. There are 427 zones through Florida, according to attorney French Brown, a partner at Dean, Mead & Dunbar in Tallahassee.  "Find the zones in your market, and learn about the tax advantages and social benefits," he says. "It gives you a marketing advantage when advising an investor or listing a property."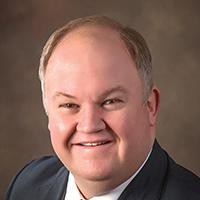 Success strategies:
Identify Opportunity Zones (opportunitydb.com) in your community and take a close look at the properties in each area.
Prepare a sample comparison chart showing the potential tax benefits of investing in an Opportunity Zone property.
Understand the social benefits of these investments, including creating new jobs and improving the neighborhood's standard of living.
Partner with an attorney who can assist your client with the legal aspects of a transaction.
Talk with 1031 tax-qualified exchange clients about rolling their investments into an Opportunity Zone property.
Video watch:
A final tip for 2021
Regardless of your marketing strategy, pay close attention to the results the various channels generate for you, says Proctor. "If something isn't working, it's time to try a new tactic," he says. "If you're still getting leads, keep doing it. Even if it starts to feel boring to you, it will still be fresh for your customers."
Let's put the challenges of 2020 behind us and focus on the resiliency of the real estate industry and the exciting new opportunities before us.  #
Richard Westlund is a Miami-based freelance writer.