News & Media

Yagi Studio/Gettyimages.com
3 Ways to Market Yourself While Social Distancing
Reaching real estate customers looks a whole lot different these days. Here are strategies that work. Plus: six community marketing ideas you can use RIGHT NOW.
James Pruett, broker-associate at Watson Realty Corp. in College Park, started organizing safe, socially distanced activities at his condo complex last summer and was pleasantly surprised to get several leads from potential buyers and two listings in the process.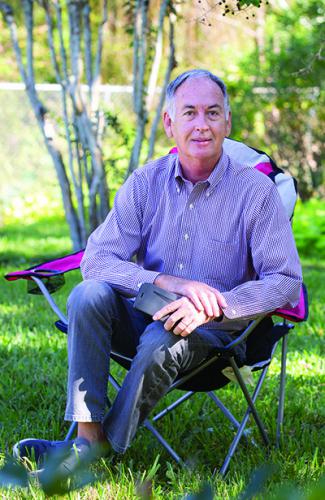 Julie Heimbach
Residents, many of whom had been quarantined at home since March, praised Pruett for thinking outside the box and creating opportunities to safely interact with others. "For some, that might be the only social interaction they had on any given week," he says.
Pruett's mission has always been to serve people not as a salesman, but as a counselor, consultant and vendor source. "[Transactions] can be a byproduct of what I do, but instead of constantly asking, 'Do you know a buyer (or seller)?' or 'Who do you know who's moving next?' I focus on giving back to the community. I'm always thinking, 'How can I help people?'"
When word got out about his events, several prospective buyers came out and joined in the fun to see if they would enjoy living in the community. "We have a waiting list because more people are interested in living here than there are units available. [My events] give me [an introduction to] potential buyers."
Here's his marketing strategy:
1. Outdoor events
Pruett's goal during the pandemic was to bring his community together (he also serves as the homeowners' association president) to interact with neighbors and check on each other. Adhering to the Centers for Disease Control and Prevention (CDC) guidelines—and weather permitting—he held gatherings outside in the green common area on weekends. Spaced six feet apart, attendees played games like Password and charades. "I approached [residents] to see if anyone had basic skills or anything they could share with others," he says. "One owner who plays the guitar came out and strummed a couple chords, and we played 'Name That Tune.'" Winners who guessed correctly were awarded treats like candy bars.
He also invested in a projector so that he could host outdoor movie nights. Everyone was asked to wear a mask and bring a prewrapped food item for admission. "The only drawback was all the rain we were having," he says, adding that he screened about five movies in four months. His idea can be used for DVDs or streaming services (Netflix, Prime, Hulu, etc.).
Pruett says his community of 24 units is a microcosm of what other communities could be doing. "I don't see why larger communities couldn't gather together in a cul-de-sac or playground area, following CDC guidelines. Most anything that we've done in the past can be done with the right mindset and a little tweaking."
2. Keep everyone in the loop
When planning an event, Pruett alerted his neighbors via group texting. "It was spontaneous and based on weather conditions," he says. "If they didn't make it to one event, they made the next one. If there are any announcements, neighborhood-wise, I will text those, too. For example, if we've had coyote sightings or should there be any break-ins, we put the word out. Occasionally, I will do a newsletter and distribute it [to residents]."
3. Become a resource
During the lockdown, many people decided it was an ideal time to tackle home improvements. "Real estate professionals should be a conduit for helping people achieve what they want to do, even if they're staying in place," Pruett says. "Many were dealing with remodeling their kitchens or fixing and replacing things because they've been getting more use during [quarantine]." If he learned that someone was doing a renovation or needed a plumber, electrician or professional remodeler, for example, he was happy to connect them with a choice of vetted vendors. "Hopefully, that help will remind them to refer me when they hear someone talking about real estate."
BONUS: 6 safe community marketing ideas
Local sports team sponsorship. Supporting a local youth or adult sports team not only shows the community you care, but it also gets your name on the team's jerseys, banners and ads.
Virtual visits. Daily or weekly check-ins via text, email or Facebook Messenger can help people feel part of something. Zoom and Facebook provide a safe way to do face-to-face meetings.
Private movie screenings. Reserve all the seats for a Saturday matinee and provide prepackaged popcorn, wrapped candy and canned sodas. Ask attendees to agree to temperature checks, wear masks and sit at least six feet apart (i.e., multiple empty seats on both sides as well as in front and behind).
Cookout with pre-packaged food and drinks. Set up multiple stations that give attendees an easy way to pick up their food and drinks.
Online music event. Sign up for a three-month (ad-free) Spotify Premium Trial, then create a playlist you can share with others.
Virtual bake-off. Choose a recipe and ask people to try it and to take selfies of the finished product to share in a group text.
Leslie C. Stone is a Vero Beach-based freelance writer.