News & Media

Manonallard/Gettyimages.com
The Realtors' Guide to Mastering the Art of Gift Giving
Appreciation marketing helps build better relationships with prospects and clients. Here are the secrets to making it work for your real estate business.
Rob West wanted to make a good first impression with a prospect, so he turned to Expressions Gift Co., a Realtor-owned gift-giving service, for help.
West, a broker-associate with Coldwell Banker in Winter Park, discovered the prospect was a huge University of Central Florida fan. Expressions put together a UCF home tailgating kit for under $50. The client was blown away, and West thinks this small gesture helped him snag the $665,000 listing.
West says gifting opens the door for warm, friendly relationships with both prospects and clients. "I wanted to focus on building relationships and sending something meaningful, coming from a place of service and value," he says.
Here are West's top tips for appreciation marketing:
1. Get to know clients and prospects.
Pay attention to details during phone calls, meetings and emails. "Listen to people's stories about their families or things they're going through," says West. What are their interests? What's close to their heart? For additional clues, poke around on someone's social media pages.
2. Tailor the gifts.
With research in hand, you can personalize gifts to make them memorable. Have a keen sense of what matters to the person, says West. Got a foodie who loves to cook? Give an engraved cutting board—with your client's name on it. "I think branding has its place," says West, but notes it's not always appropriate.
3. Hand-deliver.
If you're gifting to a local recipient, deliver it in person. West does this for recipients within a 20-mile radius and mails other gifts. "I like to do a pop-by with a gift card from a local restaurant," notes West.
4. Delegate.
Unless you've got a knack for choosing just-the-right gifts, consider outsourcing to a gift-giving service. "I'm just not the guy who knows how to put this together well," confesses West.
"I'd love to never have to prospect or pay Zillow for leads again," says West. "I'd rather just have repeat business and referrals. I think appreciation marketing levels it up a bit."
Gifting that keeps the local vibe alive
Jennifer Bauer, a broker-associate with Watson Realty in Fleming Island, always gives a closing gift to buyers and sellers, but she particularly loves gifting to children. To ease kids' transition into a new home, Bauer might put a tub of Legos with a bow in the kids' bedroom. "They enjoy finding something in their new room waiting for them."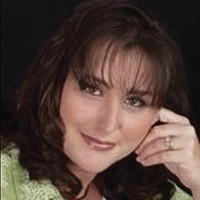 Besides closing gifts, Bauer also sends small gifts to prospects and clients as a way of staying in touch. She used to drop them off, but with COVID-19, social distancing and working from home, popping by with a gift doesn't always work.
Instead, she relies on LoLo, a gifting service that partners with local vendors, including restaurants, coffee shops, bakeries and gift stores.
The best part? You can support local small businesses while making customers feel appreciated. Bauer points out that it can be challenging to give a relevant, personal gift.
"LoLo takes that off my plate. It's automatic," she says. "Plus, there's not a variation on the monthly dollar spend, and the results are predictable."
Bauer, who spends about $10–$15 per gift, notes that it's a phenomenal way to stay in touch and show appreciation.
In her first month using LoLo, Bauer sent cupcakes from a local bakery to 26 people on her list. "One hundred percent of those I sent to either called or thanked me with an email," she says. "I re-engaged with them and learned a lot about what's going on in their lives. In fact, I'm keeping in touch with them now on a monthly basis much more than I have in the past."
One time, the monthly outreach turned into a happy coincidence when Bauer sent a gift to a past client who had initially planned to stay in the property for 10 years. However, the homeowners' circumstances changed, and they needed to be closer to a hospital.
Through Bauer's new monthly gifting strategy, the couple received her gift the day after they'd driven around looking at neighborhoods near the hospital. After reconnecting, Bauer will be helping them look for a new home this spring.
It's not always what you do for people that lands clients. A lot of the time, it's how you make them feel. Real estate is about making people happy — because happy people will refer you. Tiny but thoughtful things you do for clients, such as sending a gift on the first anniversary of their closing or packing snacks and games for their toddler during a day of house showings, can have a huge impact.
How LoLo works
Go to lolo.gifts and sign up for an account.
Upload your recipients, cost is based on number of recipients each month.
LoLo curates the $8–$10, per-person, monthly gift.
Gift is delivered via email and text message to recipients.
Recipients visit local vendors to redeem gifts.
When you sign up, you have access to a dashboard to see who picked up their gifts.
Top 3 gifting tips for Realtors
Kimberly Kapes plays dual roles: CEO & Founder of Expressions Gift Co. in Longwood and licensed Realtor® with Keller Williams Heritage Realty in Orlando. She understands the importance of nurturing relationships and showing appreciation to prospects and clients. "I'm passionate about the secret sauce of how you create a gift," says Kapes. "If you're going to spend the [marketing] money anyway, spend it strategically." Tapping into her real estate industry experience, Kapes offers these gift-giving tips.
Strategize gifting. Develop a strategy based on your business goals, budget and desired outcomes. Instead of focusing only on closing gifts, send appreciation gifts, too. Showing appreciation and gifting throughout the year presents a unique opportunity to stand out among the noise of typical gifting seasons. Don't take a one-size-fits-all approach to gifting. Segment your customers and prospects according to greatest potential to generate additional business and spend there.
Minimize corporate branding. The No. 1 mistake most agents make is adding their logo to items, making the gift feel gimmicky and highly impersonal. The gift itself is more likely to be appreciated when your brand isn't on it, making it more memorable.
Personalize it. Personal gifts are the best way to ensure you create a meaningful, unforgettable connection. It's more than simply monogramming something. Take the time to learn more about people. Driving around with a buyer or chatting with a seller? If the conversation doesn't organically unfold this way, initiate topics about interests, hobbies, passions and goals. Ask what brings them joy, what they consider fun, or how they like to relax. Ask about their favorite part of the house.