News & Media

Westend61/Gettyimages.com
Where in the World: A Look at Florida's Top 5 Global Markets
Sure, travel is difficult, but global buyers are still out there. Here are the international regions with buyers clamoring to come to Florida. 
Three years ago, Julie Yo, a broker associate with RE/MAX Capital Realty in Tampa, attended her firm's Asian Pacific Conference in Korea, where she met professionals from 23 countries, leading to multiple referrals and closed sales.
"Networking is so important," says Yo, who's also president of Asian Real Estate Association of America (AREAA) Greater Tampa Bay. "Don't be a secret agent. Get involved with local organizations or make friends by traveling to global markets."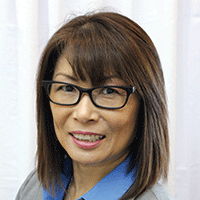 Since then, the COVID-19 pandemic has made international travel more difficult. But savvy sales professionals have used video tours, virtual open houses and electronic documents to market and close transactions on platforms such as  Zoom, FaceTime and WhatsApp.
Now, Florida real estate professionals can connect with prospects almost anywhere in the world who are looking for warm-weather vacation homes, investment properties and primary residences.
Also, global buyers still consider Florida properties an attractive investment, according to real estate professionals serving international clients.
"Savvy global buyers are still considering Florida as a second home for the weather and affordability, or as an investment," says Vira Ferreira, a sales associate with Berkshire Hathaway HomeServices Florida Realty in Weston.
For instance, many Latin American buyers like to shift funds from their native countries into U.S. assets. For European buyers, the state's low-tax climate is particularly appealing, while buyers from China, Japan and Korea are often interested in business opportunities, as well as residential properties.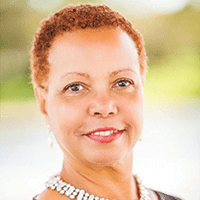 "If you want to do global business, you should reach out to real estate professionals in your target country and begin a relationship," says Ferreira, the 2019-2020 NAR Global Ambassador to Italy, Portugal and Spain. "When getting an inbound referral, take some time to understand how that country does business, and learn about buyers' expectations. For instance, most European buyers are interested in sustainable homes and low-energy appliances, so you know what's available in your local market."
In the 12 months ending last July, Florida's top inbound markets were Canada, Brazil, Venezuela, Argentina, Colombia and the United Kingdom, according to the "2020 Profile of International Residential Real Estate Activity in Florida," compiled by Florida Realtors® and the National Association of Realtors (NAR). That activity includes non-U.S. citizens with permanent residences outside the U.S., as well as recent immigrants who have come to the U.S. for professional, educational or other reasons.
Here is a closer look at Florida's top global markets.
1. Canada
Most Canadian buyers have been in a wait-and-see mode for the past year, due to COVID-19 travel restrictions, according to Anand Patel, president-broker of NextHome Discovery in Tampa. "Many Canadian buyers are also concerned about losing their healthcare benefits if they stay in Florida too long," says Patel. "However, we're seeing more interest lately and showing properties using video applications."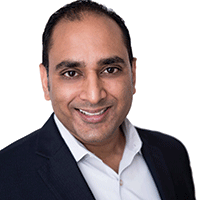 Looking ahead, the stronger Canadian dollar, as well as rising property values, creates opportunities for current owners to sell or upgrade their Florida homes. "Canadians who purchased here during the last downturn may be interested in selling this year," Patel says. "Other Canadians may be looking for investments, such as multifamily rentals."
2. United Kingdom
Pent-up demand for vacation homes makes the U.K. a promising market, says Patricia Tan, a sales associate with Coldwell Banker Realty in Sarasota. "People are frustrated with not being able to travel, and they're looking forward to owning a winter home in the sun. The vaccine program in the U.K. is being implemented very quickly and should support international travel again in the coming months."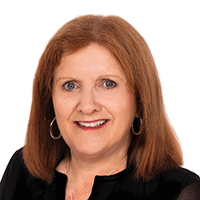 On December 31, the U.K.'s exit from the European Union—Brexit—was finally completed. That led to the British pound strengthening against the U.S. dollar, making Florida homes more affordable, Tan says. A good way to connect with British prospects is through the "A Place in the Sun" website (aplaceinthesun.com) and print magazine, she adds.
Tan notes that British people, like other international buyers, generally do not respond well to hard-sell tactics. "They prefer an agent who listens, responds to their needs and educates them on the real estate transaction process in Florida," she says. "In most of U.K., all contract negotiations are carried on verbally, and it may be several weeks before a binding contract is achieved. Buyers can become nervous if you present them with a written offer for signature when you explain this can become a binding contract."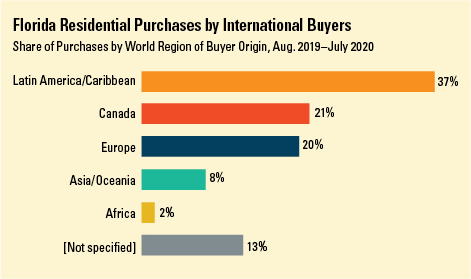 3. Europe
Germany, France and Holland are promising countries for sales professionals interested in the European Union (EU) market, according to Christian Bohyn, broker-owner of Windmaker Realty in Orlando. "Some buyers are interested in a vacation home to rent out, some just to keep it in the family, others are looking for long-term rental income," he says. "There are plenty of snowbirds who come during the winter months."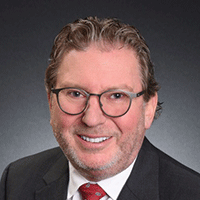 To reach EU buyers, Bohyn suggests marketing online through publications and social media sites. When international travel resumes, he recommends flying to a target country, setting up meetings and participating in trade missions. "Most foreign buyers will come to you on their own," he says. "So, identify a target and focus directly on prospects in that market."
Ferreira notes that savvy EU buyers consider Florida homes a bargain as prices in Miami and other Florida cities are well below London, Paris, Madrid or Lisbon. He also recommends cultivating referral relationships with EU professionals working with buyers interested in the Florida market.
"The best way to generate international business is to attend events, such as NAR's  Realtors Conference & Expo in November or your local board's activities," she says. "Become a member of international organizations and get involved with the Florida Global Council Committee to start growing your network."
4. Asia/Pacific
When looking for opportunities across the Pacific, China is usually the first country that comes to mind because it has the largest population and economy in Asia. "Orlando attracts many Chinese buyers," says Yo. "But we need direct flights from Asia to attract more buyers to Florida."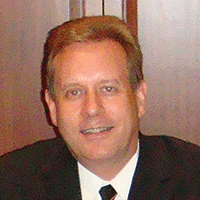 Along with China, there are other Asia/Pacific markets to consider, says Dave Woodward, executive director, Southeast U.S./Japan Association, in Miami. "There are more than 400 Japanese companies in Florida with 500+ locations statewide," he says, citing Mitsubishi Hitachi Power Systems in Lake Mary and Pilot Pen in Jacksonville as examples. "One vehicle for reaching the market is advertising in the English-language Japan Times, which published a special section last year on the Southeast U.S.," he says.
Woodward is also executive director of the Florida/Korea Economic Cooperation Committee, which aims at bringing Korean trade and investment to the state. "Korea has a vibrant economy with a high growth rate," he says. "Remember that Florida is not just a tourist destination, and that business investment can generate residential sales."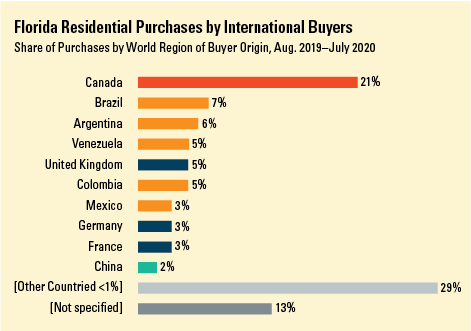 5. Latin America
Brazilians love Florida's weather and investing environment, says Marilia Neri, a sales associate at Real Estate Compass, LLC in Orlando. In 2020, more Brazilians purchased in the region than any other nationality, she says. "We have clients who can't wait to come and stay in their vacation home," she says. "Meanwhile, Brazilians who bought a home several years ago at a lower price and lower exchange rate are deciding now to realize their profits."
Interest in Florida properties is just as strong in other Latin American markets, according to Ana Smith, broker-owner of BluMar Realty, Inc. in Palm Harbor. "We're seeing high demand from Colombia, Ecuador and Peru," she says. "The outlook for Venezuela remains uncertain, although many families have already moved to Florida."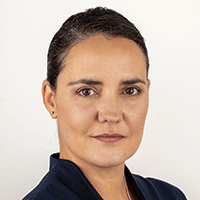 Assisting Latin American buyers and investors is a team effort involving attorneys, accountants and lenders familiar with international transactions, adds Smith. "Many buyers are interested in getting a U.S. visa for themselves or family members. They may also need advice on financing, including all-cash deals involving funds from their countries."
Richard Westlund is a Miami-based freelance writer.