News & Media

Anya Berkut/Gettyimages.com
Winning! Best Practices for Handling Multiple Offers
With housing inventory at record lows, sellers have plenty of offers from which to pick. Make sure you're doing right by the seller and buyer from a legal and ethical perspective.
Abby Nelson recently helped a seller pocket an additional $16,000 by guiding her client through a multiple offer situation. "We got an offer right away, but it was contingent on a favorable appraisal and a VA mortgage loan approval," says Nelson, who leads the Great Homes Group Team at RE/MAX 200 Realty's Winter Park office. "The seller was ready to accept the first offer on his $500,000 Maitland home, but I wasn't confident the sale would go through. He decided to wait 24 hours while I asked other buyers to submit their highest and best offers. My client was very happy with the outcome, while the buyer paid the right value for the house."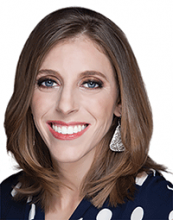 Throughout Florida, sales professionals are facing similar multiple offer scenarios, as high demand is outstripping available inventory in many markets. Those drivers include millennials moving into prime home-buying years, in-migration from other states and record-low mortgage rates, according to Dr. Brad O'Connor, chief economist for Florida Realtors®. "The effective monthly payment for housing is low enough to bring in more potential buyers who are able to join in the bidding frenzy, driving prices up," he says.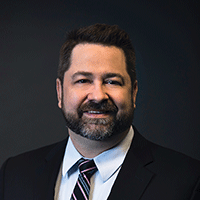 Meanwhile, resale inventory remains low overall—down 34% at the beginning of the year compared with 2020, says O'Connor. "Surprisingly, new listings were only down 1.7% last year compared with 2019, so it's been the frenetic pace of sales that has worn down the level of inventory."
While multiple offers are generally good news for sellers, buyers are often challenged by these situations, especially if they're given a tight deadline to raise their offer or adjust their terms and conditions. "It's the seller who calls the shots in multiple offer situations," says Amy Simmonds, who leads The Simmonds Team at Compass in Jupiter. "So, you need to be sure to prepare buyers in advance."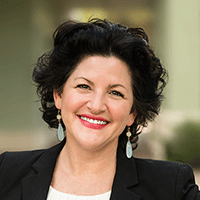 Rules of the game
To avoid potential problems, sales professionals need to understand the rules of the game in multiple offer situations and educate their clients, says Anne Cockayne, former director of Local Association Services for Florida Realtors. "Agents serve as advisors and messengers to their clients, who make the decisions."
To help the state's sales professionals, Florida Realtors has two forms available to assist in advising clients: The Multiple Offer Disclosure to Seller form and the Notice of Multiple Offers to Buyers form. Both are available through Form Simplicity.
For sellers the options include:
Only look at offers above a certain amount. If an offer comes in below that amount, the listing agent is not obligated to respond.
Disclose competing offers. A seller may want to drive the price up and authorize the listing agent to share the terms and conditions of other offers. But the listing agent cannot disclose that information without the seller's permission.
Accept or counter the best offer and reject the others.
Respond with counteroffers to some or all of the prospective buyers.
Ask all buyers to submit their "highest and best" offer by a certain deadline.
From the buyer's perspective, all offers must be submitted in writing. "Sellers' agents have a legal obligation to present offers in a timely manner," says Meredith Caruso, Associate General Counsel for Florida Realtors®.  After that, it can be a waiting game to see how a seller will respond. Most buyers' agents want to hear back from the seller's agent as soon as possible. However, there can be delays if a seller is traveling or facing a personal issue.
Because buyers' offers are not, by default, confidential, they can be shared with other bidders. But the buyer's agent can ask, in writing, if the seller's agent has shared the offer or whether the seller has waived seeing it.
Buyers' agents may also feel frustrated if the seller accepts another offer without giving their client a chance to respond. "Ideally, all offers and counteroffers should be communicated, but that decision is up to the seller who has no obligation to negotiate or communicate with a prospective buyer," adds Caruso. "In an ideal world, everyone would communicate, but there's nothing that obligates the seller to explain to a buyer why an offer was rejected."
Best practices for advising sellers
Here are some of the additional do's and don'ts for real estate professionals and their clients.
• Provide sellers with a multiple offer disclosure form and discuss how to handle multiple offers, says Simmonds. Florida Realtors has one called Multiple Offer Disclosure to Seller (MODS-1), see below for more info.
• Fix up the home first. "Buyers are more likely to compete for a home that is move-in ready than one that needs some TLC, even if the fixer-upper costs less," says Simmonds.
• Be realistic about pricing. To attract multiple offers, a home should be listed at the right price point. "Otherwise, it will sit on the market," says Simmonds.
• Focus on the terms, as well as the price. An offer that has the fewest contingencies, such as a mortgage approval or a favorable appraisal, can be more appealing than a higher offer that may not go through. "Stay focused on the price and terms of the offer, rather than the potential buyer," adds Nelson.
Best practices for advising buyers
Sales professionals should educate buyers and provide them with a disclosure form about multiple offer scenarios. "Don't play games with the seller," says Simmonds. "Put in a solid offer so you can get to the closing table. Otherwise, the buyer will keep looking without success."
Other strategies include the following:
Share comparable prices with buyers and discuss whether to submit an offer above, below or at the list price, says Simmonds. "Buyers should also be prepared to raise their offer if there is a bidding war."
Prequalify with a local lender who is willing to call the listing agent on behalf of the buyer, says Simmonds.
Copy the lenders when emailing an offer.  This gives the seller confidence that a buyer's offer will go through without a hitch on the lending side, says Nelson.
Write a cash offer.  Even if a buyer would prefer to finance the property at current low interest rates, a seller is more likely to accept an all-cash offer to eliminate any loan contingencies, says Simmonds.
"Sweeten" an offer. Consider including a box of candy or flowers for the seller, along with the written offer. "You want the seller to look favorably on your offer, and sometimes the little things can make a difference," says Nelson.
Be wary about writing a "love letter" to the seller. While it might seem like a good idea to tell a seller about why someone wants the home, be careful the note doesn't infringe on issues related to fair housing, especially if the seller is a different race, ethnicity or age than the buyers. It can also backfire, such as writing a note about wanting a nice family home with photos of the children, only to find that the sellers were in the middle of a bitter divorce.
Be willing to waive contingencies. If submitting an offer at list price or higher, for instance, a buyer might be willing to waive the need for an appraisal of the home, says Nelson. Be aware, though, that the lender might not be so willing to accept this term.
Add a time limit. A seller may accept a strong offer with a deadline rather than waiting to hear from other bidders. The Residential Contract for Sale and Purchase prepared by the Florida Realtors and Florida Bar (FR/BAR) provides room for buyers to give sellers a deadline in case the sellers want to accept that offer. After the deadline, if a seller hasn't signed and returned the offer, the original offer will be withdrawn.
If the seller submits a counteroffer to a buyer, each counteroffer will have its own two-day window for acceptance before it will be withdrawn.
Also, the seller and buyer are still welcome to go under contract on the terms the buyer originally submitted, although the buyer and seller will need to overcome the withdrawal issue, typically by having the buyer indicate acceptance in writing (signature or initial) despite the earlier withdrawal.
Looking ahead, Florida continues to be an attractive market for buyers and investors. As Simmonds says, "I don't see any signs of demand slowing down. That means buyers and sellers will be facing more multiple offer scenarios, and their agents need to know how to guide them so they can attain their goals." #
Richard Westlund is a Miami-based freelance writer.