News & Media
Sean Gladwell/Gettyimages.com
5 Ways Brokers Can Use the Clubhouse Social Media App
The new audio app Clubhouse allows brokers to be the source of information. A likely byproduct? Better recruiting and more social media followers.
Jorge Guerra, president and CEO of Real Estate Sales Force (RESF) in South Florida, has always been an early adopter of technology. So, when he received an invitation to the audio app Clubhouse, he quickly accepted. "This app came at the right time, when people were desperate for communication and Zoom was a little bit too intense," says Guerra, who thought getting on Clubhouse was "an awesome opportunity to keep growing the followers from a social media perspective. Clubhouse is linked to Instagram."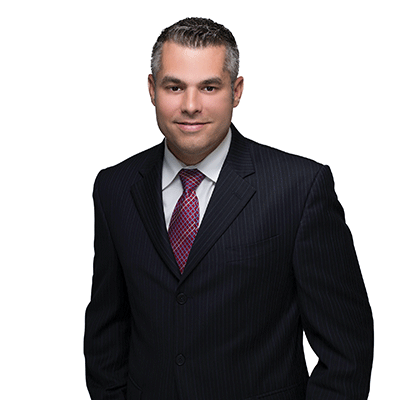 What is Clubhouse? It's an invitation-only audio app that allows users to drop in on conversations with everyone from Elon Musk to Leigh Brown (a real estate coach). You may choose to moderate a discussion on handling multiple offers or join a room where that discussion is happening with agents from all over the country.
Here's how Guerra is using Clubhouse:
1. Flex his expertise and learn from others.
Guerra hosts real estate-
focused Clubhouse rooms where he feels he can offer help or learn from others. "It's all off the cuff," he says. Agents, brokers and consumers can join the chats and ask questions. Guerra will pull experts into moderating as well. "It allows people who are very inexperienced to ask questions, and it allows the very experienced to elaborate and offer their value proposition." He notes that, unlike Zoom, where you are face-to-face, people find it easier to ask the hard questions. "People aren't scared to give their answers either."
2. Private meetings.
Guerra tends to do two Zoom meetings a week. However, he says, "I find that I get even more of an audience in the afternoon on a weekly Clubhouse chat." The goal is to check in on agents and build relationships. "We do this in private groups." Unlike Zoom, you can check in on Clubhouse while you're walking the dog, driving or making dinner.
3. Partner with other organizations.
Guerra has partnered with the National Association of Realtors® to serve on a panel during Clubhouse sessions. He notes that you can partner with a local lender and accountant and talk about real estate investment opportunities. "It's important to engage your audience and invite them to participate," he says. Generally, he says, that's done by announcing an upcoming session on Facebook and Instagram. "If I start engaging and bringing people in, like everything in life, I make more relationships. I might not have ever met you in person, but you will remember how I treated you on Clubhouse—how I brought you up on stage and gave you an opportunity to talk. That spurs a connection on Facebook, and now I can add a face to a voice."
4. Recruiting.
"When it comes to recruiting on Clubhouse, it's the long game," says Guerra. He says that your goal should be creating a following by offering strategic information, add value and bring the conversation offline.
"Clubhouse is a great way to sharpen your tools and expand your network, even globally," says Guerra. "As time goes on, you'll see Clubhouse adding more features and developments to the platform. I think it will be interesting to see how we're able to leverage that to get clientele in the future."