News & Media

Sean McCabe
Realtors Reveal the Secrets to Creating Customers for Life
Nurturing your customer relationships doesn't end after the transaction. Keep the referrals and repeat business flowing with a long-term strategy.
Kristin Vogt, a team leader for The Kristin Green-Vogt Group at CENTURY 21 Integra in Lake Mary, never misses a customer's birthday.
When she first started in real estate 10 years ago, she bought some branded birthday yard signs. "Every night, I would put them in the yards of people who had birthdays the next day. At the time, I was doing three yards a day. It made people feel special and recognized," she says.
In fact, she does a host of activities from placing filled Easter eggs in people's yards along with a sign that says, 'You've been egged by your favorite real estate agent,' and dropping off Grinch baskets to customers during the holiday. 
That personalized service earned her lots of business and devotion from her customers. "I truly care about people and want to bring some magic into their lives, and, in return, they will see my contributions in the real estate industry and use me to buy or sell their home."
In a 2020 study by the National Association of Realtors® (NAR), 41% of sellers who used a real estate agent found their agents through a referral by friends or family, and only 26% used the agent they previously worked with to buy or sell a home."
Why only 26%? Sometimes they simply don't remember who they used for a transaction that likely occurred many years ago. Other times, they found someone else or used a relative or friend in the business.
So, how do you become that agent for life? What's the secret to building a repeat and referral business?
"It's way easier to keep a customer than to get a new one," points out Craig Proctor, founder and CEO of Craig Proctor Coaching. How? Keep in touch all the way through the transaction—and after, he stresses.
Phase one of winning customers for life involves delivering top-notch service from start to finish. Since many real estate tasks are repetitive and occur in a certain order, Proctor coaches agents to create an activity plan. It should list all the tasks that need to happen right up until closing to ensure nothing falls through the cracks. "This ensures that you'll give awesome, consistent service to every client," advises Proctor. As you start to grow your business and build a team, you must become organized, delegate and automate.
That top-notch service is just the beginning, says Proctor. After closing (phase two), you need to continue to stay in touch.
"If you sell [customers] a house, you could be a resource for non-Realtor® things," says Proctor. For example, homebuyers and owners need to know what moving company to use and might need referrals for painters, landscapers and carpet installers. "That's how you lock clients in and communicate with them for life," explains Proctor. "If you became their trusted advisor for everything home related, you've got a good excuse to continue your conversation."
We spoke to four real estate professionals who know how to win customers and keep them for life. They offer their tried-and-true methods for moving to a referral-based business.
Deborah Gibes
RE/MAX PowerPro Realty
Pembroke Pines
Licensed since 1987, Gibes has been nurturing client relationships for decades. One long-term customer, Lisa, sticks out in her mind. She'd been looking for a house for months, working with four different agents who kept showing her listings that didn't meet her needs. By the time she called Gibes, Lisa was frustrated. After listening to Lisa's "wish list," Gibes showed her the perfect home, which Lisa purchased. "I earned her respect," explains Gibes. Over the next 17 years, Lisa sent her many referrals. 
"Give them the Ritz-Carlton experience the first time," says Gibes. She reaches out to current and past customers with information suited to their personality. "Some want stats while others want more of the touchy-feely approach," she says.
She and her husband also focus a lot on charitable efforts and invite customers to participate. "I send them an email or give them a call, reminding them of the event," explains Gibes, who also takes photos of the efforts to share in her marketing. "This inspired one person to buy and distribute 30 backpacks filled with items for the homeless. We ended up handling her home sale, her mother's and her sons'. It's a different way to keep in contact with people."
When it comes to customer retention, Gibes offers these strategies:
Be a valued resource, whether it's providing names of local parks or recommending the best restaurants and stores in the neighborhood. Share what's going on in the community.
Host a yearly thank-you party for friends and past customers. Make it fun and family-friendly, with food, entertainment, games and music.
Take a personalized approach with handwritten cards, phone calls, emails and social media engagement.
Michael Wiesenfeld
Freud Group
Miami
Wiesenfeld got his real estate license in 2007, building relationships in both the Florida and New York markets he serves. Years ago, he received a referral to someone who needed a real estate-related favor in Miami. He provided that service at no fee, which quickly garnered the man's appreciation. The two started working together, with the man first buying a small place for $600,000, then one year later buying another property. "We became close friends," says Wiesenfeld, "and he's referred a lot of business to me. As a result, I sold almost $25 million worth of real estate through that relationship."
The key is to strike with a great first impression, says Wiesenfeld. "It comes down to value, how you differentiate yourself and not being greedy," he says. Instead, focus on educating customers about the market. One way he delivers value is to bring a story to the data you're sharing. "I show how a particular neighborhood was, is now and is going to be," he explains. This helps potential homebuyers understand how real estate has appreciated in that neighborhood or how the amenities have grown.
Wiesenfeld aims to provide value in all his touch points. His advice:
Be prompt and professional, with the goal of building that relationship in the first few weeks. Check in on how you can meet their needs.
Use social media to showcase your properties and showcase who you are as a person. Connect with people who have common interests, passions or hobbies.
Sends monthly emails to highlight properties and bring value about the state of the market.
Attend events and conferences to connect with people who are interested in a specific market.
Call five to 10 people in your database each day to connect on a personal level.
Find avenues that are different, such as using TikTok or Clubhouse as fresh ways to reach people online.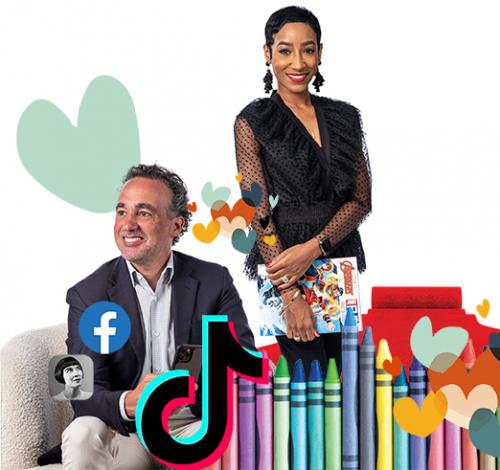 Chandra Etienne
The Core Brokered by eXp Realty
Miami
Etienne's longest-held customers came to her during the market crash of 2008, desperately needing a loan modification and eventually a short sale. She kept in touch with the couple, helping any way she could—referring a new landscaper, assisting family members with rentals and answering questions about their mortgage. When they were ready to buy a new-construction home, they turned to Etienne.
"It's all about the customer experience and how you personalize it," says Etienne, noting that means paying attention to the details—even small ones. If you learned of their favorite drink during their buyer's consultation, bring it with you during showings. If they have kids, have crayons and coloring books to entertain them. And always ask what the clients need. "Yes, every buyer wants to buy, and every seller wants to sell, but the motivation for each person is different," she says. "Find out what life changes are driving the need for them to buy or sell, then curate their real estate experience around that."
Etienne's customer touch points include:
Quarterly phone calls.
Newsletters: Previously emailed monthly, but now weekly due to the current tight market with low inventory. Content typically includes links to upcoming open houses, community events (like farmer's markets), case studies (FSBO client who couldn't sell home on her own then sold in 30 days after working with Etienne) and seasonal information (such as tax-related tips in April, Mother's Day article in May, etc.)
Cards on special occasions like birthdays, child's graduation and home purchase anniversaries.
Monthly equity report of a customer's property, including home value, if they should consider refinancing, how the market is in their ZIP Code, etc.
In-person client appreciation events.
Adam Grenville
RE/MAX Premier Group
Wesley Chapel
As a licensed agent since 2012, Grenville has been building customer relationships for nearly a decade.
"Our past clients have become part of our business model and plan, but that doesn't mean we have become part of theirs," says Grenville. "Stay in touch and go the unexpected mile. When the occasion arises, you'll be their go-to real estate advisor."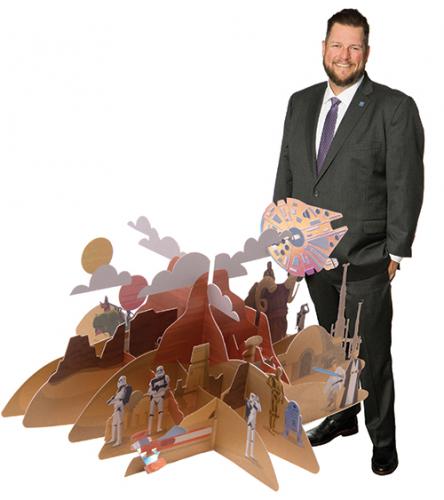 Going the unexpected mile can be found in both big and small ways. For one of his first transactions, Grenville helped a young family find their first home and stayed in touch with them through emails and phone calls through the years. When they were ready to sell their home and purchase their parents' home, they contacted Grenville. "The parents then wanted to build the retirement home of their dreams, so who do you think they called?" says Grenville, noting he assisted them through the process and into their dream home in 2020. More recently, he showed his appreciation for one couple, both night-shift emergency room nurses and huge "Star Wars" fans. During the pandemic, Grenville sent them a "Star Wars"-themed pop-up card with a personal note saying: Thanks for being on the frontline of this battle. "It was a big hit!" says Grenville.
Grenville nurtures relationships with a variety of touch points:
For two years following the transaction, he mails postcards, magazines and a few special items.
He touches base every couple of months in person.
He sends cards with seasonal items, like a pumpkin in the fall, with a note saying, "Your referrals are pumpkin spice and everything nice."
Tapping the power of automation, he sends a monthly e-newsletter.
He calls every two to three months and texts on move-in anniversaries, holidays and birthdays.
The key to retaining customers for life? Follow-up communications, authentic relationships and an unwavering desire to go above and beyond.  #
How to turn clients into advocates
It's a lot of work to stay in touch—but it's even harder to acquire new clients. That's why it's important to nurture relationships even after closing. And it starts with knowing how the transaction went.
"I surveyed clients right after I sold a home," says Craig Proctor, founder and CEO of Craig Proctor Coaching. He'd congratulate them on the sale of a home and ask for feedback. "I want to improve and do a better job of serving my clients, so please share what you liked or didn't like," he'd say, even offering a restaurant gift certificate as a thank you. "When I'd meet with my team, we'd go over survey results," Proctor explains, talking about what worked and what needed to improve. "We had to duplicate successful actions and fix areas where we dropped the ball," he says. The goal? To constantly perfect that level of service.
But how do you stay in touch after the closing—and what do you say? Here are a few ways to build client relationships and continue the conversation.
Throw client-appreciation parties.
Hold monthly events and invite prospective, current and past clients. The "informal chatter" often generates great word-of-mouth publicity about your services. "I like to hold events in public places—like a local restaurant—so my advocates are mixing with other homeowners in the area," says Proctor.
Set up a cause-related referral system to support a cause that resonates with you, whether that's funding cancer research, helping the homeless or serving veterans. Your marketing can highlight that every time a client sends you a referral, you'll donate money or part of a commission to that cause. "It's a win for worthy causes, and it's an easier referral conversation for agents because it doesn't feel self-serving," says Proctor. (Pro tip: Don't forget to thank the person who provided the referral!)
Create a private Facebook group for your clients. Offer them value by bringing in presenters and sharing local happenings and market changes.
Send value-driven monthly newsletters to past clients. Talk about investing in real estate, such as showcasing rental or commercial properties. Include client testimonials. Share local news, events and developments. Highlight the charity that you support and the money you raised for it.

In the end, Proctor says to strive to do what you say you're going to do. "To the client, you have to meet their emotional needs, not just their transactional needs," he says. "What the client really wants is to take them by the hand, take them through the transaction and don't let go of their hand after the house is sold." Agents should follow through and build relationships, because every client, if you treat them right, is a gateway to dozens of other clients. "Turn them into advocates," advises Proctor.
Lisa Beach is an Orlando-based freelance writer.