News & Media

The Secrets to Making Your Property Listings Go Viral
How one agent's listing went viral with her creative description—and the house closed in three weeks!
Philippa Main has a wicked sense of humor, but she's not always able to put in on full display in her real estate career.
So, it was serendipity when an out-of-state client asked her to list a fixer-upper home.
"They called and said a contractor had been to the home who decided it wasn't worth it to renovate the home. The investor who owned the home already had lost money on it, so they decided to sell as-is," says the agent with Future Home Realty in Tampa.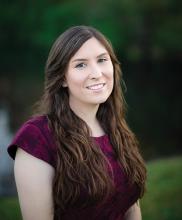 Main told the investor, when discussing the description of the property, that "honesty is the best policy." So, he told her to go for it.
"There were some good things, it was on a half-acre lot, wasn't in a flood zone and it was a level, flat lot," says Main.
So, she went to work and developed an honest, funny listing description:
"Here it is, literally the worst house on the street!
The seller has done the hard work of cleaning up the almost half-acre property (it only took 7 dumpsters!), so now is your chance to take it from here. Have you ever watched HGTV and thought, I could do that!? If so, pack up your tape measure and start Googling how to identify a load-bearing wall because it's time to put your money where your mouth is! The roof leaks, the floor creaks, and there's a terrible draft, but this three-bedroom, 1.5-bath home is a very open concept. And by that we mean the inside is open to the outside because several windows are broken. There is a large, sunny window in the kitchen and absolutely nothing else, a wonderful feature for someone interested in a bright reading space (and ordering take out for every meal). And, whether you like to turn up the heat or keep it cool, it won't matter, because there is no HVAC system. Oh, and don't forget about the brick chimney that perfectly epitomizes how we all feel after 2020—about to collapse and going nowhere (literally, there is no fireplace inside the house). What else can be said about this one-of-a-kind opportunity? It's not in a flood zone and will be conveyed with clear title! But we don't have a survey, and the seller has never seen the property, so buyers are strongly encouraged to do their own due diligence. If you're not interested in crying yourself to sleep every night while you rehab the home, might we suggest tearing it down and building a brand new one in its place? The neighbors would likely thank you."
It paid off. Not only did the listing go viral on social media, but the house went pending in eight days, and closed in three weeks. It sold for $51,000. The current owners renovated the property and, a short time later, re-listed the property for $225,000. At press time, the listing was pending.
Not all properties need a fancy, creative property description that goes viral. But there are things that can make your descriptions more engaging. Here are Main's tips:
1. Talk to your clients.
"I always start with the sellers. What do they love about the house? The neighborhood?" she says. She notes that the seller is the best person to talk about the greatest features of the home. "I listed a property recently and went through all the great amenities, when my client said, 'You should add the park in as well, because you can cut straight through from the neighborhood,'" says Main.
2. Think keywords.
Sure, some properties deserve a funny, irreverent description, but most do not. "Skip the flowery language. You're not going to see a description that starts with 'Honey, stop the car,'" says Main. "Buyers are scanning for keywords and won't always go through the pictures if they don't see a keyword they want, like mother-in-law suite, or pool," she says. So, focus on keywords that buyers would want.
3. Details are important.
"I just listed a $700,000 home and used a fairly long description, so sometimes it's OK. This house had a new pool with built-in speakers, smart appliances and a lot of unique amenities that need to be mentioned because they may trigger a buyer to look," she says. But, sometimes, shorter is better. "If you write something short, make sure it's packed with detail." Also, she says, sometimes descriptions are too short. "I've seen descriptions that say, 'Three-bedroom single-family home with quartz counters,' and that doesn't tell the buyer anything."
4. Be honest.
"I've seen descriptions that say, 'Great natural light,' and it ends up being some LED light bulbs in the kitchen," she says. She notes that you should never over-describe a property because you are setting up buyers for a letdown. "It's better to be honest and not oversell," she says.
Main says listing descriptions aren't that difficult if you think about it in terms of a formula. "You need a creative hook, talk about three outstanding features and make sure you have the details that would help a buyer see at a glance if the property is what they want," she says.
Top 20 words to sell houses
Most listing descriptions once started with things like "granite countertops" and "wood floors"—but words like "large" and "spacious" became common this past year.
Point2 Homes pinpointed the most popular home description words and phrases in listing ads. The research team examined 43 million words from more than 640,000 listings nationwide.
Beyond specific words, the following were the top 20 most popular home features and amenities from the Point2 Homes listings' review:
Garage
Walk-in closet
Full bath
Open floor plan
Hardwood floors
Granite countertops
Stainless-steel appliances
Laundry room
Additional bedrooms
Fenced backyard
Double vanity
Covered patio
Formal dining room
Parking
Natural light
Large/spacious living room
Bonus room
Plenty of room
Water heater
Eat-in kitchen