News & Media

Florida Realtors® 2022 Leadership Team: Building Up Business
Now's the time to build up your business to make it stronger and more successful than ever before. This year's Leadership Team is ready to help you do just that.
The past two years have been a whirlwind of highs and lows, multiple offers, bidding wars, out-of-state buyers and prosperity. Now, it's time to take a deep breath and settle in with the 2022 Florida Realtors® Leadership Team by your side.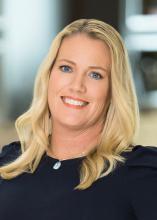 "Today's real estate professionals have had to pivot and adapt quickly. In order to succeed, top producers realize that they must have a business mindset," says Christina Pappas, 2022 Florida Realtors president and vice president of The Keyes Company, Miami. "Our job as the association is to help build up your business and to offer value to your business. We have plenty of tools and technology that do that, as we continue to show how valuable we are to our members."
President-Elect Mike McGraw wholeheartedly agrees. The sales associate with RE/MAX Central Realty in Lake Mary is not only an association leader, but he's also fully immersed in the real estate industry, just like the entire Florida Realtors Leadership Team. He believes transaction services such as Form Simplicity are vital business tools the state association offers, and he's looking forward to developing even more services for agents this year.
"As an advocacy organization and the voice for real estate in Florida, Florida Realtors is committed to providing products, tools and services to advance our members success," says Florida Realtors CEO Margy Grant, CAE, RCE. "Each member of the 2022 Leadership Team is actively engaged in buying and selling real estate. We are incredibly fortunate for their expertise as we strategically analyze how to continue to advance our members' businesses every day."
Florida Realtor® magazine interviewed the Florida Realtors Leadership Team to share their visions for the future that will help members build their businesses. Here's a glimpse into the business leaders who represent you in 2022.
Christina Pappas, AHWD, C2EX, President
Vice President, The Keyes Company, Miami
Pappas is a Miami native who grew up in a real estate family of top producers. That experience will help her guide the state association to enhance its products and services to help all members succeed.
Business Advice: "We want our members to take their businesses to the next level. We're ready to help them do it," says Pappas. As a real estate leader, she says the best advice she can offer agents this year is to "really get back to your basics and focus on your relationships." She notes that consumers are demanding information. Real estate agents who can "build on that knowledge and be informed about what's occurring in your marketplace, such as how an iBuyer program works," will be poised to become the experts in the transaction.
Building Up Business: Pappas uses many of the state association's products and services, but the one that she turns to frequently is MLSAdvantage. "It helps me understand the marketplace in neighborhoods when I'm driving around the area," she says. When people ask her about the market, she will "pop into MLSAdvantage and see what's happening in that market" to offer valuable and accurate listing information. "MLSAdvantage is a unique product not available in any other state. In the last quarter alone, Florida Realtors had more than a 25% increase in usage across our membership, and our members using it regularly has jumped by 75%," says Pappas.
Pappas also mentioned Form Simplicity, Florida Realtors SunStats® and Florida Realtors Take 5 videos as essential tools to help her do business.
Advocacy: "What [the beginning of the pandemic] taught us is how important advocacy is. When our governor declared real estate essential, it was incredible for our business," says Pappas. And that's the power of the Florida Realtors PAC. "In many states, real estate professionals couldn't close a deal," she says. Pappas also notes that while working on a recent ballot initiative, "I enjoyed seeing the true grassroots impact our Realtors® have. They have a true passion for affordable housing."
Mike McGraw, CRS, GRI, President-Elect
Sales Associate, RE/MAX Central Realty, Lake Mary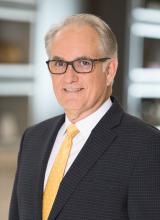 McGraw grew up in Central Florida and knows the local market intimately. As a sales associate and past real estate brokerage owner, he's using that experience to serve Florida Realtors members.
Business Advice: "Real estate is about relationships. You can have all the technology you want, but you must connect with people," he says. That's why he and the Leadership Team are reaching out on a local level. "We plan to visit almost every local association to sit down with leaders, listen to them and get to know them," he says. "What do they want from Florida Realtors®? Our local leadership needs a voice, as they're the ones in the trenches with the members."
Advocacy: Florida Realtors is the voice of real estate in Florida. That's why he stays involved in Florida Realtors advocacy issues. "I enjoy the Realtor PAC events and the camaraderie. I enjoy the challenge of finding new people to become RPAC investors," says McGraw.
Building Up Business: In addition to advocacy, McGraw says he finds the Florida Realtors Form Simplicity online transaction products vital to his business. "It lets me do business wherever I am. I can pull over on the side of the road, get my phone or computer out, log into Form Simplicity, and fill out and send a contract on the spot. It makes life easy." McGraw also mentioned the Florida Realtors Tech Helpline and the association's award-
winning magazine and daily news as vital to business success.
Gia Arvin, CRS, GRI, PMN, Vice President
Broker-Associate, Matchmaker Realty, Gainesville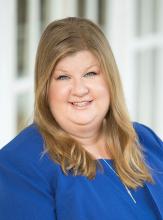 Running a real estate team can be demanding, now add to that taking over as broker of the firm and you've got a woman entrenched in the industry. It shows in her commitment to Florida Realtors members.
Business Advice: "The most important thing I've learned throughout my real estate career is that organic business is the most stable business you can create," says Arvin. "I paid for lead [generation] when I first started but quickly realized that if I spent money on my sphere, I could grow more quickly and sustain that high level," she says.
Building Up Business: "I primarily do listings, about 80% of my business is listings. I use the monthly Florida Realtors SunStats statistics to help drive my listing prices. When I'm meeting a seller, I can drill down and show them how long a, say, $500,000 home will sit on the market in their ZIP Code," says Arvin. She also uses the Take 5 video library "to build our company culture and for learning. They are a great way to start a conversation with the agents." Arvin also mentioned the Florida Realtors® Legal Hotline as a top resource in her tool box.
Goals: "We are working on the idea of a board-certified Realtor designation that will boost the professionalism of those in the industry," says Arvin. She also says that there is a need for commercial members to have more products and services. "We're actively looking at ways that we can provide value to our commercial members as it relates to technology, advertising, marketing and more," she says.
Tim Weisheyer, CIPS, CRS, GRI, Treasurer
Broker-Owner, Dream Builders Realty, Celebration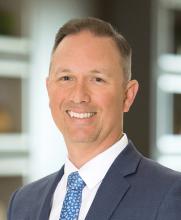 Weisheyer has come to rely on Florida Realtors products and services to run his brokerage. From using housing data that predict market shifts to getting involved in advocacy issues, Weisheyer says the tools that run his business are free.
Building Up Business: "The greatest way that Florida Realtors builds up our business is that they literally protect our business and the productivity and profitability that we glean from it. The way I think about it is that if Florida Realtors didn't exist and didn't do the things that it does on behalf of our members, we wouldn't have careers. We would, at best, have jobs, and we certainly wouldn't be as productive and profitable as we are," says Weisheyer.
Advocacy: "The Business Rent Tax reduction highlights how important Florida Realtors advocacy is to the entire industry," he says. "It's a massive reduction on a tax that shouldn't be charged in our state at all. The major advocacy win that we had creates a business and tax landscape for new businesses to come to our state, creates new jobs, increases the overall wages of workers in specific regions, creates economic expansion; and that will directly flow over to people having more buyers and sellers with whom to work," says Weisheyer.
Chuck Bonfiglio, GRI, CRS, C2EX, Secretary
Broker-Owner, NextHome AAA Realty, Fort Lauderdale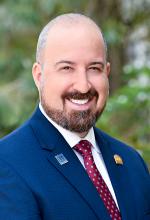 Another leader who grew up in the industry, Bonfiglio is also the son of a past Florida Realtors president who understands what members need to boost their business.
Building Up Business: Bonfiglio says it's time for agents who want to get to the next level to hire a coach. "There are so many distractions out there, a coach can direct you into growing and running your business efficiently," he says. As far as Florida Realtors goes, "The Florida Realtors® Tech Helpline is a resource that every member should be using." He notes that many members don't understand that the technicians can provide much more than help with a software or computer issue. "They can provide advice on laptops, desktops, phones, on anything, and it's free to members," he says.
Bonfiglio also notes, "I find myself in the field talking to consumers and things just roll off my tongue that I learned from Florida Realtors webinars or at the Florida Realtors annual convention." Attending sessions at the annual convention and expo can position real estate professionals to market more effectively and build a streamlined business.
Goals: "Passing the Business Rent Tax reduction helped bridge the gap between commercial practitioners and residential practitioners," he says. Bonfiglio wants to build on that success with the affordable housing initiative, a "new program that we're about to partner with the legislature on," he says. Bonfiglio also wants to "explore other avenues to bring new tools and services to the members through non-dues revenue."
Because they are actively running businesses and teams, the 2022 Florida Realtors Leadership Team is ready to tackle the issues most important to real estate professionals. They want to  maximize the great tools the state association already offers to help members build their business. Check out these mostly free services at floridarealtors.org. #
2022 Florida Realtors® leadership team goals
Advocacy Engagement. Realtors® are advocates by nature, they advocate for their clients, customers and communities. It is this advocacy that represents the Realtor difference. Realtors secured $100 billion in rental assistance nationally, and while you took necessary steps to protect your families and the public while continuing to sell real estate, the Realtor association secured the COVID-19 Liability protection statute to protect you from frivolous lawsuits. Realtors are advocates and the mission continues.
Leadership, Building People & Business. As the largest state association in the country, we will boldly continue to lead the nation in valuable programs, products, services, events, issues and initiatives. Plus, we'll build on these to the benefit of our 200,000+ members and Florida's families and businesses.
Applied Tech. Florida Realtors offers the most complete set of technology tools to our members and Realtors nationwide. The association continues to innovate and improve on those tools.
Active Inclusion. We'll strengthen our people and profession by engaging and energizing brokers, spotlighting our legal magic and muscle, galvanizing our global crusaders and honoring diversity. In 2022, the Leadership Team decided that Diversity will be a standing committee and no longer a Breakout Group under the Legislative Think Tank.