News & Media

David Trood / Getty Images
18 Tips to Cultivate Your Global Real Estate Connections
There's a world of real estate opportunities out there, but you need to know how to tap into them. Here are some strategies to grow your international ties.
If you want to find international clients, the first step is doing your homework. "Identify who is investing in your local market," says Betzy Rivera. That might involve looking at the Florida Realtors® ongoing market research, tracking local business news or contacting colleges that draw international students. (Click here to find Florida Realtors market research stats.)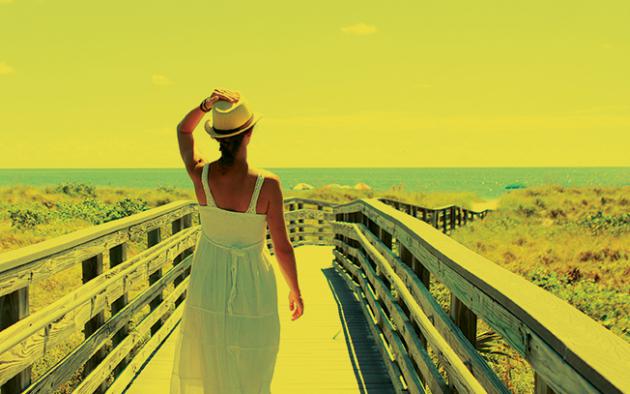 Stifled by COVID-19 the past couple of years, global buyers are finally seeing restrictions lifted and opportunities in U.S. properties.
Once you find a target market, your next step is learning about the national or regional culture and how to conduct yourself respectfully and professionally, Rivera adds. Knowing a second language is a plus, as well.
The third step involves building connections with real estate professionals in your target market, as well as potential buyers. "Connections and relationships are keys to reach prospective investors," says Yo. Take advantage of your broker's international team and network with organizations like the International Real Estate Federation–U.S. Chapter (FIABCI-USA) or the Asian Real Estate Association of America (AREAA).
Here are more tips for Florida real estate professionals seeking to cultivate global markets:
• Join your association's global council or committee. "That's your No. 1 local resource for staying up to date on trends in your community," says Mejia.
• Leverage resources available from Florida Realtors and NAR Global to build your plan of action. "You can reach out to the NAR Global ambassador appointed to your country of interest," says Rivera. "There are also numerous bilateral agreements with real estate organizations in countries all around the world."
• Pay attention to local business activity, as residential transactions often follow in their wake.
• Get involved with international chambers of commerce, organizations or cultural activities related to your target markets. Network with trade leaders, meet community leaders or become a sponsor for an international festival.
• Reach out to affiliated professionals, including attorneys, accountants and lenders who can advise your clients on international transactions.
• Get to know local builders and their products and communities. Many international buyers want to see new construction as well as existing homes and condos.
• Promote your international activities. Use social media, email and your website to let international prospects know how you can help them achieve their goals. "Become an ambassador for your community and sell a destination–not just real estate," says Angulo.
• Take part in international conferences. For instance, the Southeast U.S./Japan 44th annual joint meeting was in November in Orlando, according to Dave Woodward, executive director, SEUS/Japan. Florida Realtors offers an online calendar list of global events at floridarealtors.org/about/global
• Look for virtual or physical travel opportunities that can provide educational as well as networking opportunities with global real estate professionals.
• Finally, be sure you understand a client's individual goals, and be ready to provide education and guidance about the U.S. real estate transaction process. As Rivera says, "Investing yourself in this relationship can turn a single transaction into an ongoing referral relationship with your international customers."