News & Media

12 Tweaks to Modernize Your Real Estate Marketing
Still using the same glamour shot? Is your marketing still not producing viable real estate leads? It's time to make new marketing magic with these ideas.
Even when the real estate market is as hot as the Florida sunshine, real estate agents need to maintain focus on marketing themselves to fill their pipeline with clients for the seasons to come. Not only that, but with limited inventory, your marketing can be the one thing that will keep your phone ringing with potential sellers.
Without a compelling way to attract attention to your skills and keep your name at the top of people's minds, some potentially lucrative customers could pass you by. Try these 12 strategies to modernize your marketing.
Do: Personalize your marketing
"When I asked a new client in 2020 why they choose me, she said she saw a photo of me on Instagram in a goat onesie and thought I would be fun to work with," says Melanie Atkinson, a Realtor® with Smith & Associates Real Estate in Tampa. "It was a joke Christmas gift, but it got her attention, and then she checked out my references and hired me."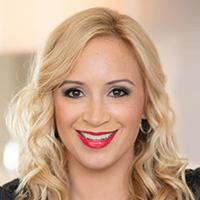 What differentiates one agent from another can sometimes be as simple as a personality that inspires trust and makes clients feel comfortable in a challenging situation. Find a way to let your individuality shine so you can connect with your clients on a personal level in addition to showcasing your professionalism, suggests Atkinson.
Don't: Only post stats and listing information
Posting statistics and listing information constantly on social media doesn't help anyone get to know you and your personality, says Atkinson.
"There's a fine balance between people knowing you're a normal person who likes to have fun and showing people you are a successful professional," Atkinson says.
Do: Be authentic
The best videos are raw and direct, says Tim Harris, co-owner of Tim and Julie Harris Real Estate Coaching.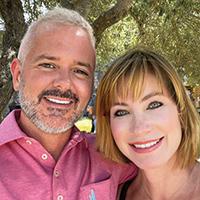 "People consume videos that are just a livestream on an iPhone as much as videos that are professionally produced," says Harris. "Don't overthink it or worry too much about perfection. It's better to be yourself."
Don't: Pay someone to impersonate you
Social media experts can be hired to provide you with a steady stream of content, but most agents suggest you do your own.
"Don't hire a company to do your social media for you," says Ben Moss, a Realtor with Compass in Miami and national director of the sports and entertainment division. "If it's not in your voice and it's not personalized, it won't resonate with people. If you need help developing videos or writing, hire someone who understands you and works with you to convey what you want."
Do: Be consistent
Whatever you do to update your marketing, stick with it long enough so people notice.
"If you post on Facebook or Instagram or YouTube, make sure you do it regularly," says Claudienne Hibbert-Smith, a Realtor with The Hibbert Group Realtors with eXp Realty in Pembroke Pines. "I send postcards every three to six months to specific communities. You never know when someone wants information about their local market, and they remember you're the one who provides it on a regular basis."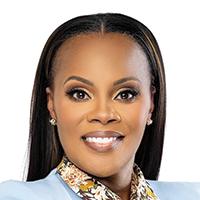 Make sure you like your brand because you'll be using it a lot and for a long time, says Atkinson.
"I spent time and money on my branding, and it's important to make it consistent throughout all of my marketing," says Atkinson, whose tagline "Melanie Loves Tampa Bay" serves as her email name in addition to appearing on other materials.
Don't: Try something new only once or twice
Josefina Ruiz, a broker-associate with eXp Realty in Orlando, recommends sticking with a new marketing technique for at least 90 days to test its effectiveness.
"It's better to focus on one thing and take it all the way rather than trying lots of things inconsistently," Ruiz says. "Once you have something that runs smoothly, then you can try another method."
Ruiz says it's easy for agents to get busy and skip their marketing. "Don't make excuses," says Ruiz. "It's better to do something imperfect as long as you keep doing it."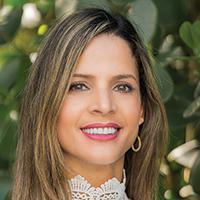 Moss suggests "go deep instead of trying too many things at once. It may be inspiring and fun to test out multiple new social media sites and other tools, but you're better off getting good at one or two things and sticking to them."
Do: Use old-school marketing that works
What's old sometimes becomes new again and can be a way to stand out from the crowd, says Harris.
"Picking up the phone and having a real conversation will be your superpower in 2022," says Harris. "Agents need to play the ground game and make calls, hold open houses and talk directly to people wherever they are."
Hibbert-Smith loves social media, but she also believes in what she describes as "warm calling."
"Instead of calling a random list of people, you call FSBOs and expired listings and your sphere of influence and create a schedule so you're making a certain number of calls each week," Hibbert-Smith says. "I have a system to make sure I check up on people consistently."
She also writes personal handwritten notes to stay in touch with past clients.
Don't: Keep using your old photos and business cards
Real estate agents are well-known for putting their photos on everything from their postcards to their email signatures to their For Sale signs. While customers do like to put a name with a face, seeing your face everywhere can turn off some clients. Worse, a photo that doesn't resemble the way you look now can be disconcerting at a first meeting.
"I get new photos done every year because I think people like to see change," says Hibbert-Smith.
Your business card probably needs an update, too. A paper card can be useful to leave after a showing, but otherwise a virtual business card can be more valuable since it can't be tossed in the trash.
"My digital business card includes all my contact info and my bio," says Ruiz. "It can be quickly scanned into someone's phone, and it syncs with my Calendly app to make it easier for people to set up an appointment with me."
Do: Make connecting easy
While sending video text messages and posting on social media can get you noticed, Hibbert-Smith says converting is as important as communicating.
"You need a Call to Action with everything you do," says Hibbert-Smith. "For example, you can post that you'll be hosting a Zoom call about something happening in the market at a specific time with a link to register. That way you're creating a database with people who register."
Make yourself easy to find, too, with readily visible contact information anywhere someone sees your name.
"Social media should be used to reinforce other methods of proactive lead generation, not used as your sole marketing tool," says Harris. "That's too passive. You need to actively connect with people everywhere you go, including the line at the grocery store."
Moss frequently connects people he knows that he thinks may want to work or socialize together by inviting them to small happy hours. While not every gathering results in a client, it's a way to expand his network with people who are grateful for their new connections.
Don't: Brag
Too many agents "fake it until they make it" and promote themselves with a firehose approach to get clients, says Harris.
"You need to make your marketing about what you can do for others, not about your own success," says Harris. "You need to earn your reputation as a professional by focusing on your clients. The best marketing of all is a 'Sold' sign in someone's neighborhood."
On the other hand, you do need to show people that you're a working professional.
"People want to see that you're busy—but not too busy for them—and that you work hard. So you need to find a way to showcase your clients more than yourself," says Atkinson. "If you brag about your sales stats and awards, that can backfire because people will think you're too busy for them."
Do: Focus on your niche
Relocation buyers are Atkinson's niche, so she develops her marketing strategy to attract attention from buyers across the U.S. who may want to move to Tampa.
"It's important to market around what you like and what you want to do with your career," says Atkinson. "For someone who wants to farm a neighborhood, it's smart to heavily market around community events. I highlight those, too, but with a broader scope around what it's like to live in Tampa."
Moss, whose niche is clients in the sports and entertainment industry, recommends leaning into your niche to find new ways to market to it. He provides real estate education for NFL teams and meets potential clients at industry events.
"If your niche is historic homes, for instance, join the local historic review board to make more connections in the community," Moss says.
Don't: Forget to analyze your marketing tools
An annual analysis of where your clients come from provides valuable information about what marketing strategies are working and whether you are using your time and money wisely.
"Too many agents today spend too much money on branding and marketing that creates the illusion of being successful," says Harris. "You don't always need the shiny new thing. It's more important to reach out to past clients and FSBOs and expired listings and your network and offer them the value of your expertise."
To analyze specific tools, you need to use them for at least six months, says Hibbert-Smith.
"You can't get reliable analytics if you do something inconsistently or for less time," she says. "You need to see what's working by checking to see how many people are interacting with your social media and by reviewing where your leads come from." #
Michele Lerner is a Washington, D.C.,-based freelance writer.