News & Media

Old-School Target Marketing That STILL Works
Benches, golf sponsorships and more can still be effective marketing strategies to get your name out.
Lisa Jasky, an agent with Best Connections Realty in Boca Raton, is known locally as "the bus bench lady!" "Customers call to tell me they saw my name driving by the bench, and I follow up with face-to-face meetings," she says. "The bench gives solid exposure to many. I couldn't get that amazing name recognition otherwise."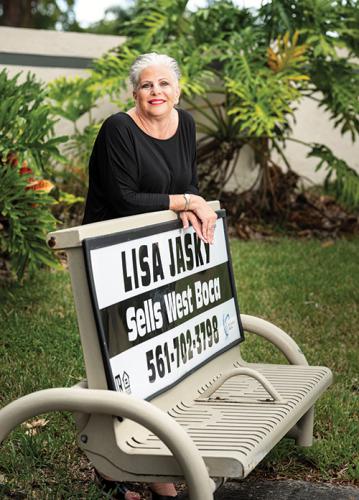 Having her name on a bench on a busy commuter road in the area she's farmed for 25 years is essential to her overall marketing strategy. It may be old school, but it works.
Jasky chooses not to feature her photo on the bench ad. She says her name is there "as bold as can be" above her tagline "Sells West Boca." Her phone number on the third line is meant to send the message: "Just call me."
Realtor® and brokerage logos in the ad comply with Florida Real Estate Commission (FREC) advertising requirements. Jasky remembers a customer who said he drove by "her bench" every week for five years when visiting his mother in the area. She believes the results prove it is the best kind of outdoor advertising for her.
How to generate the most qualified leads through community advertising:
1. Decide who and which markets you're targeting. How many benches will fit your marketing budget?
2. Choose the best location(s) available in your farm area to place your bench ad. Repetition is key, so choose major bus routes to reach riders who return to the bus stop often, or busy roads carrying commuter traffic driving by the same spot every day.
3. Work with the bus bench supplier on an engaging ad design. They will also ensure you conform to any local regulations.
4. Your ad should be clearly legible with information that's easy to read in the two seconds it takes to drive by. Choose a call-to-action slogan but avoid any hard-to-read, trendy or fine-thin fonts. Use your cell number rather than your office number and include an email address if space allows. Many agents like to include their photo (headshot).
Where to buy real estate swag
Hundreds of companies sell promotional items/giveaways at all price points. Check with local suppliers or go online. Orders require a minimum number, so plan your budget according to your market. Starting at about $150 for 250 basic key rings (or 12 quality water bottles), rising all the way to high-end gifts at another level.
Here are some options:
How to target the golf community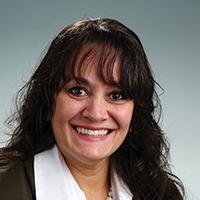 Lisa Michelle Mattioli, an agent with EXIT Realty Premier Elite in Lake Worth, decided to target the local golf community in her marketing strategy. "I know how popular golf is in Florida (with about 1,200 courses) and year-round playing weather," she says. "I thought it was a good way to reach a niche market at a higher price point."
She opted to put her ad as a business card on the back page of the course guide at Southwinds Golf Course in Boca Raton.
Here's her marketing strategy:
1. Prior to advertising, research the golf courses in your target area that appeal to customers in your market niche.
2. Choose the best placement for your ad, and raise your budget accordingly. Usually, it takes only one customer to cover the cost. "I chose premium exposure on the back page rather than inside pages of the course guide, which provides golfers with useful information," says Mattioli.
3. Depending on your budget, you can advertise on different items in the clubhouse or on the course. A tee sign, placed at every hole on the golf course, offers a large sponsorship spot. Scorecards feature a map of the entire course and yardage, handicap and par information for each hole. Golf ball washers are large installations used to wash sand, dirt and grime off golf balls. One advertising sponsor is featured on the front of each.
4. Work closely with the promoting company's art team to help design your placement in full color with various call-to-action options to track/drive your return.
Helen Hill is a Boca Raton-based freelance writer.