News & Media

4 Tips for Realtors Looking to Help Military Families Find Homes
Advice from an agent who works with active-duty members, retired military personnel and their families who want to buy or sell.
Susan De León was working with a military couple who needed to sell their home in North Carolina before relocating to Florida.
"The market was as hot up there as it is here, so I knew it would be under contract shortly," says the broker-associate with Coldwell Banker Realty in Navarre.
With a short window of opportunity in which to find them a new home, she took the couple on multiple walk-throughs via FaceTime. They made several offers, and one was finally accepted.
"When they got here they were extremely happy because they said their new home looked much bigger than it did on FaceTime," she says.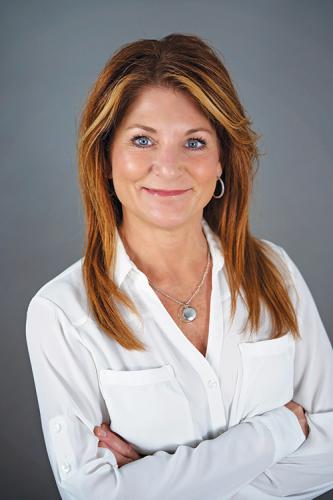 The military brought De León from South Dakota to the Florida Panhandle in 1989 when her husband was transferred to Hurlburt Field Air Force Base.
"Ever since I moved here I've had strong ties to the military community," she says. So, when she got her real estate license 19 years ago, she decided to specialize in helping active-duty members, retired military personnel and their families buy or sell a home.
"This area has three major military bases and other smaller military training schools, and we are home to a whole bunch of active-duty members, veterans and their families," she says.
Here's her strategy.
1. Earn your credentials
De León took her expertise to the next level by earning the Military Relocation Professional (MRP) and Florida Military Specialist certifications.
About 70% of her business comes from this market, and she says the certifications help her stand out to prospective buyers and sellers as a professional who knows the ins and outs of working with military families.
"Once I got my MRP, I put out a press release," she says. The certification gave her the credibility to advertise on various military-specific websites, such as the Military Referrals Network (MilitaryReferrals.com) a "by invitation only" organization where members join forces to provide better services to military clients, share ideas and experiences, and maintain a resource for all branches of the military.
"I also put a lot of information on my website [navarrehousesforsale.com] about the local military community, activities and schools, which are all important to people who are going to be stationed here."
2. Become clients' eyes and ears
One big difference between working with military families and civilian buyers, De León says, is that active-duty personnel are often buying sight unseen. As a result, they rely on her judgment. "Sometimes they're on a time crunch or the husband may be here first or vice versa. Coordinating can be a challenge."
Knowing clients' expectations helps her find the housing solutions that best suit their needs.
LEARN MORE: How to Get Your Military Relocation Professional Designation
"It's important to have good communication," she says. "I have to keep them updated on what's happening in the market, give them ideas on what they need to do in today's multiple-offer situations and also educate them on how to win the bid on a home," she says. "We're often competing with nonmilitary buyers who are using conventional loans that get accepted a little easier. But we have such strong military homeownership here that some sellers want to help out a vet or an active military member."
De León is currently working with a military spouse stationed in Germany. "She's never been here before, but I helped her husband get lined up with a local rental until she can get here. She and I FaceTime, and I look forward to meeting her in person and helping [the couple] figure out where they'd like to purchase a home."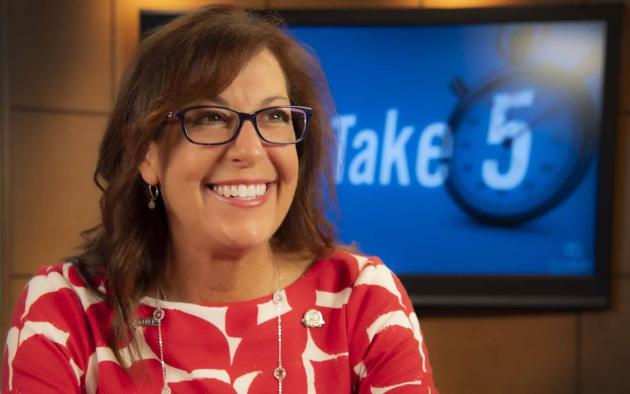 There are 25 million people living in the United States who have served in the armed forces — so it's not necessary you live near a base to get these real estate referrals. Here's a look at how Realtors can get started marketing to military clients.
3. Be well-versed in military minutiae
De León stresses the importance of becoming a "military-friendly" agent and understanding the challenges service members face when a move is imminent—whether for temporary-duty assignments or permanent change of station orders—and learning the distinct differences between the Army, Navy, Air Force, Marine Corps and Coast Guard.
"You need to identify their uniforms [and know their protocol]," she says. "Sometimes I will ask [a service member] how they want to be addressed. Some want you to call them by their first name and others want to be addressed by their title, so it's important to know their preference."
It's imperative to know about the Veterans Administration (VA) loan process, too. "Some veterans don't know that they have the eligibility to buy a home with no money down," she says.
Last year, De León was working with a military service member buying an "as-is" house and she had to coordinate all the repairs before the VA inspector could come.
4. Get involved and network
De León is actively involved in the Navarre Beach Area Chamber of Commerce and serves on the Military Affairs Committee.
"We organize an annual military appreciation picnic," she says. "It's free for active and retired service members, veterans and their families. We have food and entertainment and games for the kids. Through Coldwell Banker, we have a booth where we give out drinks and prizes. That's a good way to network."
She invites her past clients and friends who are active or retired military. "We also have a military appreciation breakfast through the chamber each May, several golf tournaments and fireworks during the holidays in appreciation of our military. For Veteran's Day, we put flags out in Navarre; and on Memorial Day we have a commemoration at Navarre Park."
De León is also a member of the Veterans Advocacy and Benefits Association (VABA), which provides a central location for veterans to find help and benefits available to them.
"I enjoy working with current and former military service members," De León says. "The military is such a close-knit family, and they're appreciative for any help you can give them."
Leslie Stone is a Vero Beach-based freelance writer.