News & Media

What Realtors Need to Know About the Metaverse, Crypto & NFTs
While these new virtual technologies may not impact your business today, they have the potential to do so in the future. Be ahead of the curve and understand this new virtual world.
Shari Roberts, a broker-associate at eXp in Palm Beach, uses the metaverse, a virtual world where eXp agents and leaders can meet in video-game style, to smooth out rough edges during a closing.
"I was at a closing, and it was not going well. I popped open my laptop, connected to the eXp World metaverse at the title company's closing table and [spoke] to one of our managing brokers. [Using the] chat [function], he sent me the document I needed. I uploaded it and had it signed electronically by the buyers and sellers into our software platform. I then [sent my avatar] over to speak with our compliance department and was able to close then and there. Did I mention it was 5 p.m.? It blew everyone's mind at the closing table."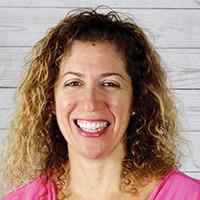 Talking on the phone, showing properties and signing paper contracts—these practices have characterized the real estate business for years. Yet, that's beginning to change—thanks to the role of technology.
Terms like "the metaverse," "crypto" and "NFTs" might sound like technobabble. However, these innovations are transforming the industry, bit by bit (pun intended), especially in tech-savvy Florida.
Instead of viewing these changes as threatening, see them as an opportunity. The better you understand the shifting landscape, the more you'll help your clients navigate it.
"Many people roll their eyes when they hear these terms," says Erin Sykes, Nest Seekers International's chief economist and real estate wealth advisor. "But, if you don't ramp up quickly, you could miss the boat."
Make sure you don't by reading this primer.
The Metaverse
Remember the dawning days of the internet, when just a few basic websites drew almost all online traffic? Think of today's metaverse as the beginning stages of an immersive version of the internet, like virtual reality on steroids.
Imagine putting on a virtual reality (VR) headset and full-body haptic suit and visiting simulated digital worlds called metaverses as your digital self (avatar).
"In this kind of alternative world," says Eva Martin, CEO, Tiendeo, "everything will be possible through an avatar: buying goods and services, attending concerts, traveling, playing games and even working."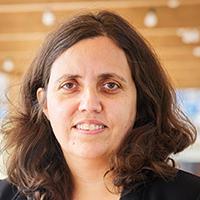 Real estate metaverses
Today, a handful of companies maintain more than a dozen distinct metaverse platforms. In real estate specifically, eXp Realty was the first to implement eXp World, a virtual reality world where agents can meet to troubleshoot transactions, hold recruiting webinars, attend education classes and collaborate. The SERHANT. real estate brokerage is also implementing a metaverse for its agents, clients and recruits.
Florida-based eXp agent, John Scalia, says that the metaverse has simplified meetings with the back office to work out any issues.
It's like playing a video game where you walk through an office building. You create an avatar, the video game "player" persona, and talk to other avatars who represent real people in the office.
With so much money on the line a new industry is emerging to support these transactions. For instance, companies like Metaverse Property, SuperWorld and Propy all facilitate real estate transactions in the metaverse.
Buying virtual land
Many metaverses are popular, and each one includes a limited number of properties. This cap on virtual land has primarily increased property values. So far, most property sales have been on The Sandbox, Decentraland, Cryptovoxels and Somnium Space, say Tim and Julie Harris of Tim & Julie Harris Real Estate Coaching. Although they're digital, the sales numbers can be quite high: According to CNBC, sales of real estate in the metaverse exceeded $500 million last year and could double this year.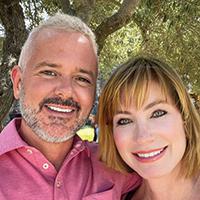 We know what you're thinking: Why would anyone pay for virtual land, and what does that even mean? Think of the metaverse as a replica of the physical world. Buying land on the metaverse is like buying a personal web page where you have a storefront to sell goods online.
Republic Realm paid $4.3 million for land in The Sandbox, a large metaverse real estate platform in a record-breaking transaction. Similarly, many plots are now hitting the resale market and commanding high prices. The same company, Republic Realm, resells properties that initially sold for $15,000 for more than $100,000.
Sometimes, virtual properties can even correspond with real properties. One Sotheby's International Realty plans to sell a metaverse mansion that comes with an 11,000-square-foot, brick-and-mortar home in Miami.
Real estate agents and brokers in these virtual worlds can become experts and provide value by supporting and helping broker purchases, says Lisa Fettner, a marketing and communications consultant who works with Propy. "Just as in the real world, agents can assess the average value of different virtual properties and suggest where buyers might consider investing or purchasing. They can also assist clients in selling virtual land."
One key tip they can share with clients is that location matters, as with traditional real estate. For example, in Decentraland's Genesis City, says Martin, "prices vary depending on location, whether they're centrally located, near a shopping area surrounded by luxury brands, or on the outskirts in the suburbs."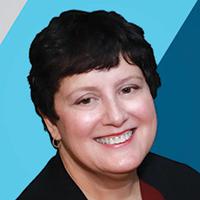 Cryptocurrency (crypto)
Most transactions in the metaverse use cryptocurrency, or digital currency. All crypto transactions are recorded using a technology called blockchain. This enables the secure transfer of funds within seconds and for very low fees, says Nile Lundgren, an associate broker with SERHANT. in New York City.
While bitcoin is the most well-known type of crypto, there are other options, including Ethereum, Litecoin, Dogecoin, Cardano and Tether. It's relatively easy to convert from one to another, which is essential since certain metaverses only accept specific currencies.
Although valuations have been quite volatile, crypto has been on an average upward trajectory for years—with many millennials becoming avid investors, says Fettner. Although it might sound newfangled, it's mainstream enough that even PayPal and Venmo are letting users purchase and store it.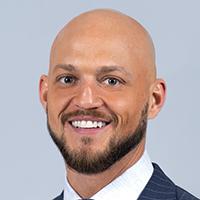 Because crypto has been on an upswing, many advocates prefer to hold onto their digital currency rather than convert it into dollars. To cater to the crypto crowd, some mortgage lenders have allowed buyers to make their loan payments in crypto or borrow against their crypto.
Lundgren also predicts house flippers will leverage their crypto, likening this approach to a self-funded bridge loan. "If you hold crypto, you can take a loan against your crypto immediately, then start any rehab work," he says. "Once the work is complete and you sell, you repay the loan you took from your crypto holdings at minimal cost."
Some sellers have even been accepting payments in crypto, especially in Miami. In May 2021, a $22.5 million penthouse at Arte Surfside was sold in digital currency. More recently, The Waldorf Astoria Residences Miami and the E11EVEN Residences Miami revealed they're accepting digital currency.
"Agents must understand the basics of crypto since striking deals in real life may come with crypto as part of an offer," says Lundgren. "I've personally worked with sellers open to or keen on taking part or all of the sale of their real estate in crypto."
Non-fungible tokens (NFTs)
NFTs refer to unique assets secured by a digital certificate of ownership (called a smart contract) stored and tracked by blockchain technology. Since these certificates can't be modified, they prove the authenticity of items and make them more exclusive. "The beauty of NFTs is not what you're buying," explains Adam Brown, vice president of business development for Propy. "It's the baseline smart contracts underneath them."
Until now, NFTs have mostly taken the form of digital assets, such as pieces of art or virtual properties. However, it's also possible to use NFTs to transfer the rights to physical assets, such as real estate, says Brown. Already, Propy has helped sell two properties as NFTs: an apartment in Ukraine and a Florida home.
The property rights were transferred to a Limited Liability Corporation with the Florida home. This LLC was "minted" into an NFT, allowing the rights to the property to be stored on the blockchain. The buyer paid $645,000 for the NFT in the cryptocurrency Ethereum.
Similarly, a brick-and-mortar home in Westchester County, New York, that sold for $3.4 million in early 2022 included an accompanying NFT listing. Although the legal issues accompanying selling physical property as NFTs are nuanced, Propy expects to execute 50-100 such transactions in the U.S. alone this year, says Brown.
Overall, NFTs offer a faster, easier and less expensive way of buying or selling a home, says Fettner. Lundgren predicts they'll have the potential to reduce closing fees dramatically and cut closing times from 60 days to six hours. Plus, as with crypto, buyers will be able to borrow against their NFTs when purchasing property.
Still not making sense? You're not alone. Still wondering why anyone would buy an NFT of a home, or use crypto to buy one? It's all about making the transaction more efficient and secure.
According to Brown, since these technological advances will make real estate transactions less cumbersome, they're also likely to increase home sales volume, especially investment properties.
These are still early days for the metaverse, crypto and NFTs, but there will be a place for real estate professionals as these new worlds continue to evolve. #
Dina Cheney is a Connecticut-based freelance writer.