News & Media

How Concierge Platforms Can Help You Do Business Better
Here's how one brokerage stays front of mind with buyers and sellers—before, during and after their move.
Andrew Linn, broker-owner of ERA Davis & Linn in Jacksonville, was looking for a way for his agents to streamline the follow-up process and stay engaged with their clients after the closing.
He found the answer in MooveGuru, an automated concierge platform that connects homebuyers and sellers to convenience and money-saving offers on moving services as well as a trusted network of local service providers, such as home repair and improvement contractors, electricians, insurance agents, mortgage lenders and more.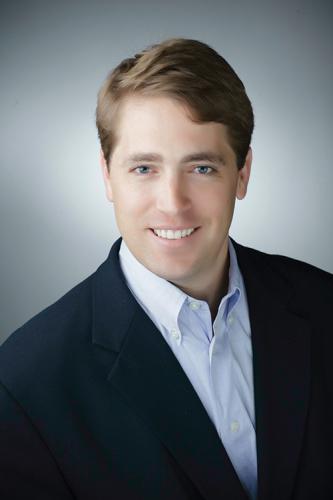 The platform also sends out emails branded to look like they're coming directly from the agent, with discounts on various services based on the timing of the consumer's move.
There are free and paid subscriptions, Linn says. Paid subscriptions start at $49.95 monthly depending on how large of a database you have. That price includes the added value of notifying the agent when a specific consumer has clicked on a specific offer. The free version only notifies the agent that a consumer has responded but doesn't provide any details.
"Statistics show that about 90% of past customers [say they] will refer their agents, but only about 13% actually do," Linn says. "MooveGuru allows our agents to put a fence around their sphere of influence by giving them something of value, which in turn gives our agents the opportunity for repeat business."
Here's how Linn's brokerage uses MooveGuru:
1. Moving concierge
MooveGuru's representatives help Linn's brokerage alleviate the moving hassle for their clients. Let's say one of his agents sells a house and their client is moving from Jacksonville to Orlando. MooveGuru will handle transferring their cable TV, internet, utilities and any other services they need in their new location—often in one day—saving them hours on the phone. "I always preach to our agents that time is money, from referral fees to everything else," he says.
2. Agent-branded communications
MooveGuru connects with the brokerage's CRM and sends consumers communications that are branded to the agent, such as blog content pertaining to homeownership that they can send to clients and emails offering discounts from partners like Home Depot, PODS Moving & Storage, Lowe's and more. If the agent accesses the upgraded/paid version, MooveGuru can also push that content out through social media. "It's invaluable because the agent doesn't have to do the heavy lifting, and it happens automatically for the agent to stay in touch with the consumer from moving day [through years to come]," Linn says.
MooveGuru accesses the brokerage's agent roster and connections to the CRM and transaction management system and automates everything from there.
"An agent recently came to me and said, 'Hey Andrew, one of my clients got an email from me offering discounts for changing the air filter at their house.'" However, the agent didn't send it—MooveGuru did it on her behalf. "That prompted a phone call from the client saying they will be listing their house in the next couple of months. So, that simple offering helped secure that business coming back to her."
Agents can see what emails have gone out, who opened them and get insight into the services that the consumers used.
3. Carfax for your home
Linn's brokerage uses an enhanced version of the platform's YourHomeHub branded specifically for ERA agents. It's called Simply Home, and it lets his agents create a database of their preferred vendors (e.g., plumber, handyman, flooring professional, etc.). It also lets the agent identify [services] or triggers resources that the consumer might be looking for, such as a mortgage calculator or an estimate calculator if they want to remodel their house," he says. Consumers can get up to three different quotes on services like refinancing, mortgage, property insurance and more. "It's similar to CARFAX for your home because everything is there in one spot [a dashboard that the consumer can access] including inspection information, closing documents, appliance repair manuals and even paint colors. It's a moving checklist, too. The preferred vendors are right there, which lets the agent be part of the conversation because it will send a notification like, 'Hey Andrew, the Smiths just got an estimate on their kitchen remodel.'" The client then perceives the agent as a valuable part of their ongoing homeownership experience.
4. Recruiting magnet
MooveGuru helps Linn attract and retain new recruits. "It gives us another value-added benefit to offer new agents and grow our office," he says, adding that candidates are blown away when they learn about all that the platform can do.
"I'm very bullish on MooveGuru," Linn says. "The platform is bringing on national partnerships and enhancing the technology every year just like Dotloop does. I'm excited to see what they do next."
Leslie C. Stone is a Vero Beach-based freelance writer.
Other concierge platforms