News & Media
What All Realtors Need to Know About Financing in Today's Market
As the market evolves, it's vital to know some of the lesser-used financing options to provide value for your customers.
Real estate professionals who have been in business for at least a couple of decades know that opportunities come with market shifts.  Their experience also teaches them that financial solutions can keep transactions flowing.
"Now more than ever, it's good to have a handful of reliable local lenders who understand your market so you can call them for quick questions," says Susan De Leon, a Realtor® and broker-associate with Coldwell Banker Realty in Navarre.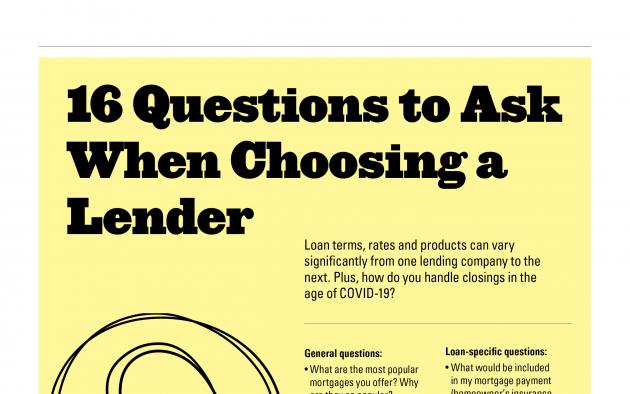 Loan terms, rates and products can vary significantly from one lending company to the next. Plus, how do you handle closings in the age of COVID-19?
In a sign of today's market, more sellers are offering closing cost assistance, and builders are offering financial incentives again, says Deanna Stone, broker and co-owner of The Stones Real Estate Firm in Winter Haven. She says sellers are also more open to FHA and VA financing than in the past.
"Agents don't need to be loan officers, but they do need to know what's available so they can help their buyers and sellers," says Yvette Clermont, a branch manager and mortgage consultant in Bradenton with Inlanta Mortgage, based in Pewaukee, Wisconsin.
Start with a preapproval
The best thing an agent can do is to understand their customer's finances, says Tim Lane, a director and mortgage loan officer with Cherry Creek Mortgage in Sarasota.
"A lot of agents survive by speeding to leads, with the fastest response getting the transaction," says Loralynne Ball, national vice president of retail sales for Keller Mortgage in Seminole. "But it's extremely important, especially now, for agents to only work with buyers who have a full preapproval from a lender. It saves a lot of time and frustration for buyers, sellers and agents if the lender has fully documented the loan rather than just asked them about their credit."
Buyers who have been in the market for a long time may need to renew their preapproval to make sure they still qualify for the loan, says Ball.
Here's a primer on financing options that may help your buyer get into a home faster in today's market.
Financing programs to know
• Downpayment assistance. Multiple local and state homebuyer programs are available for first-time and repeat buyers that meet income limits. "The Florida Bond program provides $7,500 for downpayment and closing costs and doesn't have to be repaid if the buyers stay in the house for five years," says Stone. "There's also a new 'Hometown Heroes' program for teachers, healthcare workers and first responders to help them get into a house."
Lenders and local municipalities have information about these programs. Agents and buyers can search for programs by location at DownPaymentResource.com
• FHA. FHA loans have the advantage of requiring only 3.5% for a downpayment and more lenient qualifying guidelines, but they also have mortgage insurance for the life of the loan. "People used to think these loans took longer to close, but they're just as fast as conventional loans," says Ball.
• VA. Many agents are unaware that VA loans are available for retired military as well as active military, says De Leon. VA loans don't require a downpayment or mortgage insurance. A lender can compare programs to find the best fit, says Lane.
• USDA. Rural Development loans are available in designated areas in Florida that can be checked by a lender or on the loan program's map, says Clermont. These loans have income and loan limits, but they offer a no-downpayment option without mortgage insurance for those who qualify.
• Conventional. Buyers can make a downpayment of as little as 3% or 5% even with a conventional loan. Qualifying guidelines are stricter than with government-backed loans, and rates are based on numerous factors, such as the borrower's credit score and loan-to-value, says Ball.
• ARMs. Some buyers shy away from ARMs because they were associated with the Great Recession, but today's ARMs are typically hybrid loans that are fixed for 5, 7 or 10 years before adjusting. There are caps on how much the loans can adjust annually after the fixed period and over the life of the loan. "ARMs shouldn't be used just to qualify," says Ball. "They can be a good option as long as someone understands the risk and the highest possible payment they may need to make."
Generally, ARMs can be best for people who will move before their rate adjusts, suggests Clermont.
• Assumable loans. Only government loans are assumable, not conventional loans, but even FHA and VA assumable loans are rare these days, says Clermont. She recommends asking sellers if they have an assumable loan option and what process must be followed. "If the buyer qualifies with the seller's lender, they may need significant cash to make up the difference between the loan balance and the home price," says Clermont. "A second mortgage may be an option depending on the assumable loan guidelines.
However, even if a second loan is available, the rate will be higher than a first loan, so buyers need to evaluate the blended rate of the two loans. A regular fixed-rate loan may be the better option."
Many sellers don't know if their loan is assumable, says De Leon. "A transaction with an assumable loan may take longer to close," De Leon says. "VA sellers need to understand how they will get their loan eligibility back if they offer an assumable loan, too."
• Bank statement loans. Borrowers who are self-employed or rely on investment income may have trouble qualifying based on tax returns, so some lenders offer loans based on other documentation such as bank statements or asset accounts. "We offer 'doctor loans' to new med school graduates with a job offer in hand, because we know they'll have the income to repay the loan," says Lane.
For investors, loans are available based on anticipated rent rather than their income, says Ball. Typically, these loans require a 25% downpayment.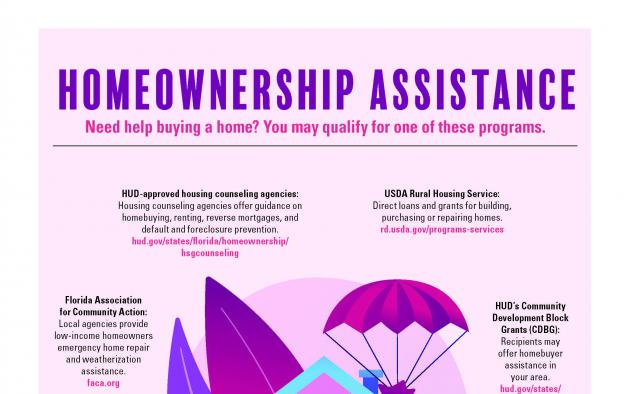 A list of offices and organizations that provide assistance to people looking to buy a home.
Financing issues to understand
• Condo financing. Condo buildings must be approved by FHA and VA for financing. Zillow recently announced it will include information on all condo listings about VA loan eligibility. In addition, since the Surfside condo collapse, Fannie Mae and Freddie Mac introduced a new questionnaire that must be completed by condo associations about their insurance, reserves and maintenance, says Ball. Agents who list condos may want to have the questionnaire completed prior to listing the property to be certain it is financeable, she suggests.
• Mortgage insurance options. Buyers can ask about lender-paid mortgage insurance if they want to make a downpayment of less than 20%, says Ball. They will pay a slightly higher interest rate, but their monthly payment will be lower without mortgage insurance premiums, she says.
• Rate locks. When rates are rising, buyers may want to lock in their rate earlier even if they haven't made an offer on a home. Keller Mortgage, for example, offers a "Lock and Shop" option to lock in the rate for up to 120 days and a float-down option in case rates decline during that period.
• Buydowns. Buyers with extra cash can consider buying down their mortgage rate for the first two years, says Clermont. For example, a buyer could buy down their rate by 2% or 3% the first year, 1% or 2% the second year, and then the rate would stabilize to the original rate for the remaining loan term. "Buydowns tend to be best if you'll sell the home within three to five years, because you'll save a lot on interest those first few years," says Ball. "But most people stay at least seven years in their home now."
• Seller credits. Buyers can ask sellers for closing cost assistance depending on the loan guidelines. Another option is to ask for the sellers to contribute to a mortgage rate buydown rather than lower their price, suggests Clermont. "Each $5,000 drop in the home price only saves around $30 in the monthly payment," says Clermont. "A $5,000 buydown may be a better use of those dollars without a price reduction."
• Gift funds. Buyers who receive downpayment help from relatives need to follow the guidelines according to their loan program, says Lane. "In some cases, they may need to bring some money from their own pockets to qualify for the loan and prove they can make the payments," says Lane.
"Agents always need to look at the market that's coming and get educated on loan program changes," says Ball. "They need to work with a loan officer who takes a consultative approach with buyers to determine the best financing option that they can afford." #
Michele Lerner is a Washington, D.C.,-based freelance writer.