News & Media

20 Lead-Gen Ideas to Help You Through the Holidays
Schedule one or two of these activities each day for the next 30 days.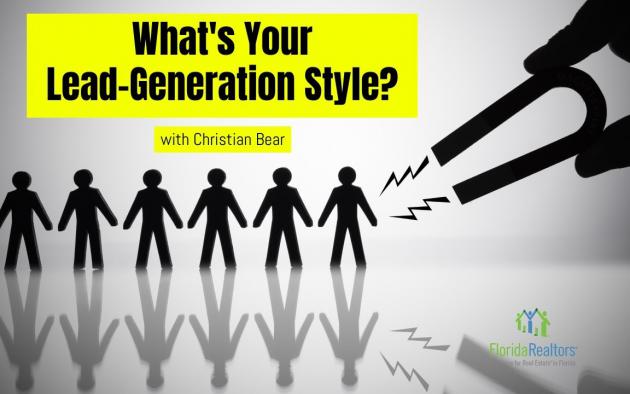 Cold calling isn't for everyone. But in real estate, you have to know how to find and convert leads. Here's how to find a lead-generation strategy that works for you, because if you don't like doing it, you won't stick with it.
Yes, the market shifted a little. With the holidays coming, it's time to prepare for next year and to work on your business (and yourself). This is the perfect time to tackle some tasks, create new habits and decide what you want your real estate business to look like going forward.
Here are 20 things to do now to prepare and set the pace for a consistent, productive 2023:
1. Complete a 100-touch challenge.
Commit a block of time to connect with 100 people that you know. Reach out to say 'Hi,' set an appointment or invite your people to an upcoming event. This challenge is easier than you think and should take you less than two hours. This could be texts, DMs, phone calls, emails, etc. Note who replies, and update your CRM as you go.
2. Add 10 people to your e-newsletter list and CRM database.
Meet someone at an open house? Floor duty? Add them to your e-newsletter list and CRM database. Don't have an e-newsletter or CRM? This is the time to get them up and running.
3. Write five reviews for local businesses.
Review on Google, Yelp or anywhere that the business owner prefers.
4. Ask five people for a review or testimonial.
Send them a link to your Google Business Profile, as well as links to your Yelp, Facebook or other testimonial and review platform pages. Create a little graphic with their quote, and post it on your social channels.
5. Attend one professional networking event.
Check out events offered by your state association, local association, neighborhood groups, local chamber of commerce and local networking groups.
6. Create 10 email templates to streamline client communication.
Whether you use Gmail or another email service, dig in and create some email templates now to save tons of time later. Think about the emails that you tend to write over and over, or that you're constantly hunting for in your sent box. Create a library of frequently sent messages—it's a game-changer.
7. Unsubscribe from at least five e-newsletters that don't deliver value.
You're the boss of your inbox. Unsubscribe to e-newsletters or retail emails that bog down your inbox.
8. Bookmark your company's resources.
Do you have a dashboard, toolbox, calendar and platforms that you use (or should use) on a consistent basis? Bookmark them in your browser to save time.
9. Add reoccurring appointments and "save the date" prompts in your calendar for your brokerage's meetings, classes and events.
These opportunities are part of what you're paying for through your desk fees and splits, so be sure to prioritize them to squeeze every bit out of those dollars, Also, add any other dates that you need to remember, as well as any repeating events in your life. Don't forget self-care. Book a monthly massage, schedule dentist appointments for the next couple of years and more.
10. Try a time-blocking strategy or recommit to yours.
Don't know where to start? Check out the Ninja Selling System time blocking strategy at ninjaselling.com or Tom Ferry's system at tomferry.com
11. Save at least five new property searches.
Use your brokerage's IDX website or your MLS to stay on top of changing inventory, price decreases and withdrawn or expired listings to make sure that you can advise your clients using real-time data.
12. Complete the Fairhaven Challenge.
As a Realtor®, you already have access to this important learning tool that gauges how well you understand fair housing laws. Get started here: nar.realtor/fair-housing/fairhaven
13. Preview a new-home development.
Even as existing-home inventory is rising, it's likely that you'll have customers looking at new-construction homes in the upcoming months. Be on top of the trends by touring some model homes. Double down on this effort by creating and posting content to your social channels.
14. Pull stats for a specific neighborhood.
Use Florida Realtors® SunStats, the MLS and Realtor Property Resource (RPR) to create a micro-market report to share on your social channels. Commit to updating these reports once a month. You'll be surprised how quickly your followers will start to engage with this information if you post it on a consistent basis.
15. Deliver 5 CMAs and property reviews.
Pull a brief Comparative Market Analysis (CMA) from your MLS, then print it out and mail, email or drop it off with past and current customers. The reports will start a conversation with a homeowner by providing a summary of their neighborhood's market activity.
16. Send 10 handwritten cards.
Don't copy them on a printer and use stickers to address the notes. Put some thought and love into a personal note—it might be the only one your customer receives, so think about how they are sure to smile and appreciate you as they read it.
17. Deliver 10 pop-by gifts.
Again, don't just dump one of your company mugs on the porch and run away. Think about what your customers might appreciate and deliver with care. Consider a back-to-school basket or a themed basket for a holiday. Use locally sourced goods. Text ahead that you're popping by so that you can catch up, see what they've done with their home or meet a new puppy.
18. Host an open house.
Yes, open houses are back! Now that properties are sitting for more than a minute, this is a great time to get back to this marketing staple. Always have at least two adults present, so invite a new agent, your favorite lender or a title rep to come with you. It will create energy around a listing.
19. Work a floor shift.
If your company offers floor time, pick up a shift or two, even if you're a seasoned agent who works solely on repeat business and referrals. Spending some time in the office is a great way to focus on your business and reconnect with staff and fellow agents.
20. Get outdoors.
Treat yourself to time in nature. Have lunch in a local park, take a walk and smile at strangers. This market shift is the perfect opportunity to find a little more balance, in your business and in your life.
There's no day like today to work on your business. Use this outline as your 30-day plan for success in 2023. #
Stacie Staub is co-founder and CEO of the Colorado-based brokerage West + Main Homes.