News & Media

7 Hot Topics for Your Next Sales Meeting
Whether you have new agents or just need some new inspiration, these topics are to sure ignite your imagination.
The market shifted quickly. Agents went from barely marketing properties and crafting competitive offers to a slower market that requires them to spend more time marketing and relationship building.
With so many new-to-the-business real estate agents, it's important that brokers offer training to help agents thrive in this market. One way to do that is in your sales meeting. Grab some industry veterans, local coaches and start a 90-day success series. Here are some topics to cover: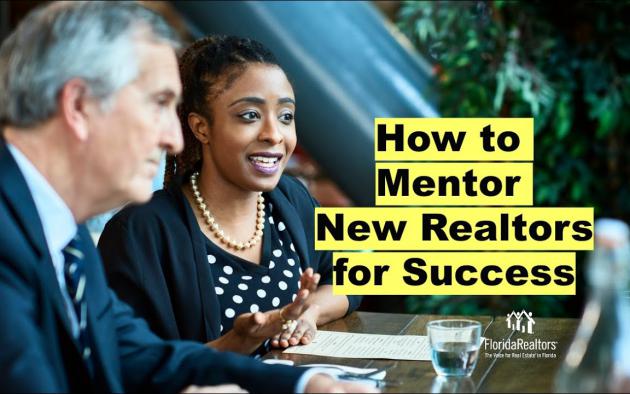 Professionalism is key in real estate, and brokers are the standard-bearer. Brokers, follow this advice to set your new associates — and yourself — up for success.
1. Creative ways to market properties
Have your most creative agents offer a tutorial for marketing properties on social media and other platforms.
2. Handling seller expectations
How many times have agents heard, "My neighbor sold their house for $500,000 a month ago, so mine is worth $550,000." Well, last month's market is not today's market. Offer scripts and dialogue for handling any objections and show them where to find statistics to back it up. One source is Florida Realtors® SunStats and the association's monthly market report videos. Another is your MLS, of course.
3. Working with buyers
As they say, all real estate is local, so buyers have different expectations based on what's going on in your market. Give agents market snapshots and help them with the dialogue they need to work effectively with buyers.
4. Listing presentation best practices
Take the top listing agents in your office and have them run through their listing presentations. It's not always about what's in the listing presentation that gets them the listing. Sometimes, it's about how they present the information.
5. Pricing help
This is a good topic to train on no matter what the market. But, today it's difficult to only use recent comps for a comparative market analysis. In some areas, prices are dropping, and the comps haven't had time to catch up. There are a lot of tools agents can use, including local market expertise, to offer data-backed pricing suggestions to sellers. Realtors Property Resource (RPR) offers some excellent tools.
6. Price reductions
Have a listing sitting on the market? It may be time for a price reduction. Give your agents the dialogue they need to have that discussion, and show them what data they can use to back that up. Would the property get more eyeballs if the price was $449,000 rather than $450,000?
7. How to generate listings
Teach agents how to prospect expired listings; and offer tips for reaching out-of-state Florida property owners and working their sphere of influence. Real estate is about relationships. Challenge them to add five people a day to their database and call five past clients every day.
Niche marketing ideas.
You know the saying, "niches equal riches." Help agents figure out how to turn their passions and hobbies into a real estate niche audience to whom they can market.
It's back to basics time for real estate agents. Spend some time at every sales meeting teaching them the important relationship-building skills they need to thrive in any market.
Tracey C. Velt is a contributing editor for Florida Realtor® magazine.