News & Media

2023 Forecast: What's in Store for Florida Real Estate
The state is in an excellent position for the new year, but Realtors will need to focus on clients' financial concerns. PLUS: 11 new opportunities for you to expand your business in the new year.
When Marc Jernigan looks at the Northeast Florida market, he sees plenty of business opportunities for the new year. "We have a growing number of retirees who want an active lifestyle," says Jernigan, managing broker with Slate Real Estate in St. Johns. "The Jacksonville area also has two U.S. Navy bases, so we get a consistent flow of military families, in addition to our state's in-migration from the north."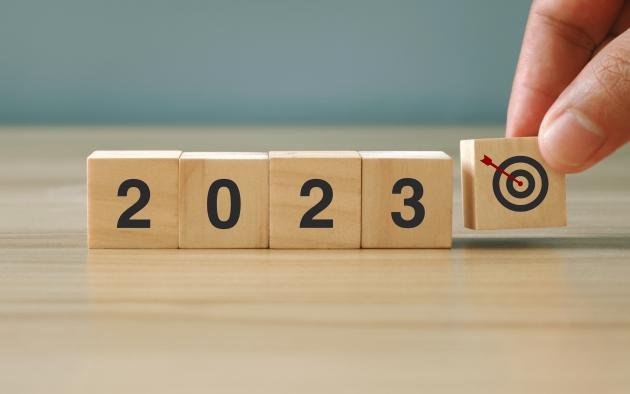 NAR Chief Economist Yun's forecast represents a drop of about 6.8% from this year's sales; he expects the median home price to rise just 0.3% from this year to $385.8K.
Amy Drake is also optimistic about Florida's real estate market this year. "The desire to live here is still very strong, despite Hurricane Ian," she says. "While some buyers may be rethinking their plans, others are looking forward to owning a home here." A broker-associate with Premier Sotheby's International Realty in Sarasota, Drake expects continuing demand for well-constructed homes and condominiums, as well as new developments. "Our building codes and technologies keep getting stronger," she adds.
Real estate professionals and economists say the Sunshine State will continue to be a powerful magnet for individuals, couples and families of all ages. That population growth, combined with a robust economy, puts Florida's housing market in an excellent position for the new year.
Address the challenges
To succeed in 2023, sales associates will need to address their clients' financial concerns, including higher mortgage rates and home prices. "Rates [higher than] the 6% range for 30-year fixed-rate mortgages could lead to a slowdown in the number of transactions," says Dr. Brad O'Connor, chief economist at Florida Realtors®.  That could mean working with buyers who are pre-qualified for mortgages or can make all-cash offers.
Logan Mohtashami, lead analyst for HousingWire, expects a tug of war as buyers seek adjustments in pricing due to higher mortgage rates. "Sellers will need to meet the buyer halfway, or there will be frustration on both sides," he says. "The biggest opportunity is pricing your homes effectively in order to move those listings."
Affordability is a big drawing card for out-of-state buyers in the Panhandle market, says Tiffany Maybin, chief operating officer of Connell & Company Realty in Pensacola. "That's one of the enduring attractions of our market," she adds. "However, sellers need to be realistic with pricing–and that's something that applies throughout our state."
Impact of Hurricane Ian
Looking at the impact of Hurricane Ian, Ken H. Johnson, Ph.D., associate dean of graduate programs, College of Business, Florida Atlantic University in Boca Raton, says studies show hurricanes have a negative impact on property prices in the affected area but return to normal typically in relatively short order.
"Because the demand for living near the ocean or Gulf is so strong, buyers will still want to live along the coasts," he says. "However, Ian did affect the supply of homes in Southwest Florida, and that may have an effect on prices in that market."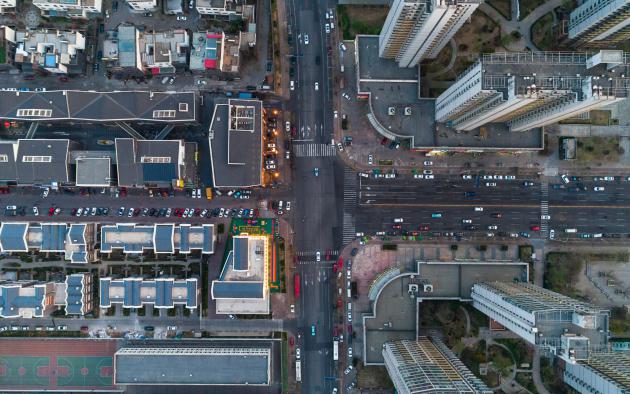 Be on the lookout for high demand for medical office properties as well as education locations, including private schools, colleges and technical training facilities.
Serving out-of-state buyers
After two years of higher-than-normal incoming migration, Florida's population growth rate is expected to slow to about 300,000 net new residents or 800 a day, according to a recent projection from the state's Office of Economic & Demographic Research.
"We are seeing fewer moves to Florida from out of state," says Kristen Klepac, a spokesperson for moveBuddha, a relocation tech company.  "Even still, Florida will continue to see higher rates of inflow than most states in the nation into 2023."
Klepac adds that Central Florida will be one of the strongest regions for population growth due to housing affordability. "As more Americans approach retirement, popular cities like Ocala and Sarasota will continue to see fast growth and a consistent flow of new buyers," she says.
For several years, Florida has attracted buyers from all regions of the U.S. "In the era of remote working, we have seen an influx from California and the Midwest, as well as the Northeast and South," Johnson says. "That reflects the evolution in our state's economy into fields like technology, finance and health care."
O'Connor also expects ongoing demand from buyers in other states. "Despite higher prices, Florida homes are still cheap compared with major cities in the Northeast and California," he says. "That's one of the reasons we have seen so many luxury homebuyers in other states tapping their equity and moving here."
Along with those domestic transplants, O'Connor expects a continuing flow of international buyers this year, particularly from the Caribbean and Latin America.  Unsettled political and economic climates in many countries make U.S. real estate an attractive investment, and Florida has long been a favored destination for international buyers.
Finding new opportunities
If you're looking for ways to generate new business in the New Year, consider these potential opportunities.
• Become an expert on flood risks. Understanding federal flood zone maps and building elevations will be important for addressing buyer concerns, says Jernigan. "It's especially important to provide that information when a prospective buyer is looking at a waterfront property," he adds.
• Know residential construction. Be able to identify and point out safety-related construction features, such as impact-resistant windows and doors. That can give you an advantage when representing buyers and sellers concerned about windstorm risks.
• Partner with builders and developers. With limited inventory in many markets, new construction is a great way for sales associates to grow their business, says Drake. "Become familiar with new projects in your local market, so you can become an expert for your buyers."
• Educate first-time buyers. One of the biggest opportunities is helping first-time buyers who are paying "astronomical rents," says Kristine Connell, managing broker, Connell & Company Realty. "Tell them about local, state and federal programs that could help them financially, like Florida's Hometown Heroes plan, which can provide down-payment and closing-cost assistance."
• Offer power-buyer options. Because most sellers will need to purchase a new home, they may appreciate power-buyer financing options, such as bridge loans or guaranteed purchases to smooth the transition, says Mohtashami. Unless an owner is buying down and using the home's equity, offering this financial option could make the difference in getting a listing agreement.
•  Advise individual investors. Individual investors and partnerships are still interested in purchasing vacation rentals or other properties, says Connell, who has advised buyers from the South and Western states. However, iBuyers and institutional investors may be less active in the Florida market this year, due to higher overall prices, according to Mohtashami.
• Identify suburban growth areas. Flexible work schedules and the work-from-home trend allow employees to live farther away from their offices, says Johnson. "People who only go in three days a week will be willing to accept a longer commute," he adds. That means buyers may be looking for homes in more distant suburban markets–particularly those with good schools and retail amenities.
• Serve the relocation market. Look for companies in your market that are growing their workforce, says Johnson. "Many businesses are moving to Florida, bringing executives, professionals and other employees," he adds. "That creates opportunities in the relocation sector."
• List homes for move-backs. Not everyone who moved to Florida in the past two years wants to live here permanently, says Johnson. With the end of the pandemic, some owners will decide to move back to their prior communities, creating an opportunity to generate new listings.
• Go back to basics. Johnson expects the highest demand this year will be for traditional single-family homes on a lot. "If you are moving here from a high-rise building in Boston, New York or Philadelphia, for example, you can get excited about having a home with a yard," he says. "That's particularly true for buyers with young children or pets."
• Expand your portfolio. If your company only serves buyers and sellers, you should consider offering a property management service, Johnson says. "While there can be a significant start-up cost in terms of time and money, having a steady rental income stream can offset the ups and downs of the sales side," he adds. "This can be a sound diversification strategy."
Finally, Florida real estate professionals can educate buyers about the enduring value of real estate as a long-term asset as well as a place to live. As Connell says, "I tell buyers that I don't have a crystal ball, but if they see a good deal out there, jump on it now!" #
Richard Westlund is a Miami-based freelance writer.