News & Media

4 Ways to Make Philanthropy an Integral Part of Your Business
Give back all year to thank the community. Here's how one broker does it.
Philanthropy is woven into the way Lakeland-based Mindy Emerson Hunley does business. The broker-owner believes so strongly in giving back that she aptly named her business Tribute Realty. "My motto is: 'Making the world a better place, one home at a time,'" she says, adding that she and her 11 agents pay it forward with each transaction by donating to a cause that is dear to their customers.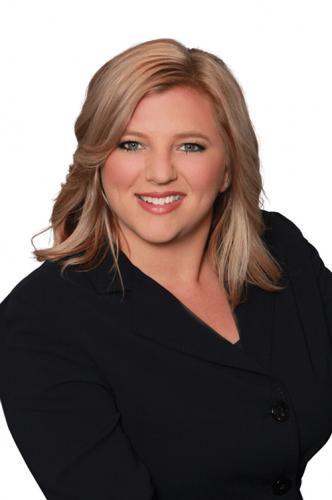 They also select an organization to donate to collectively as a brokerage each year. One such recipient, Talbot House Ministries, a coalition that assists homeless men and women in Polk County, was so grateful for their benevolence that they nominated Tribute for a philanthropy award.
In November 2021, the brokerage was named Philanthropic Small Business of the Year for outstanding commitment through financial support and volunteerism. At the awards ceremony one of the guest speakers, a Talbot House resident, said he had a dream of buying a house one day. "I [shared] a table at the event with my lender, and we actually sold the man a house last year," Hunley says. "It's an uplifting story of overcoming adversity and going from homeless to homeowner."
Here's her strategy:
1. Contribute on clients' behalf.
Instead of giving traditional closing gifts, Hunley's brokerage encourages customers to choose a cause they care about. "They pick a nonprofit—it can be a church, school, charitable organization or even hospice in memory of a loved one—and we donate on their behalf," she says. If the buyer or seller doesn't have a preference, her brokerage contributes to a local nonprofit. "We usually donate to Talbot House or One More Child, [a center for vulnerable children and struggling families] in town," she says.
2. Customer appreciation gatherings.
At Halloween, the brokerage hosts an annual trunk-or-treat event at the office with free candy and a contest for best decorations. "We invite our affiliates and vendors to come out and pay for a spot," she says.
Participants decorate their vehicle's trunk, truck bed, van interior, enclosed trailer, backdrop or portable canopy tent in a Halloween theme. "They go all out with super creative ideas," Hunley says. The event has grown in popularity because it's a safe place for kids to come, and parents don't have to worry about checking their candy. It also gives Hunley and her agents an opportunity to reconnect with clients. "If agents are bad at keeping up with clients, it's easy for them to reach out with an invitation to our get-togethers. For all of our fundraising efforts, we donate 100% to a nonprofit for the year.
There is a registration booth at each trunk-or-treat event. "We get everyone's name and contact information, and they receive a Tribute Realty drawstring bag to hold the candy," she says.
3. A holiday event featuring free photos with Santa takes place every December.
"Our professional photographer comes and takes pictures, and we serve hot chocolate and desserts like cookies, cupcakes and brownies," Hunley says.
4. Helping those less fortunate.
Hunley personally mentors migrant farm worker students. "One of my students slept on her backpack as a pillow," she says. "When I sold a house where the owner didn't need the furniture, I donated it to [the student's family]." On Thanksgiving Day her office donates 1,200 meals. "Mulberry is a huge migrant community, and we pick up donated meals and give them out on Thanksgiving morning. Most of these people would not be having Thanksgiving dinner otherwise." It's a great way to show people that she is a real estate professional who cares for her community.
Leslie Stone is a Vero Beach-based freelance writer.