News & Media

Mastering the Message: Tips for Navigating Tricky Talks
Today's market requires new responses to buyers' and sellers' questions and concerns. Be prepared.
Sometimes, a productive conversation with a customer involves disappointing them. When Brenda Wade, team leader/CEO, the Brenda Wade Team, Signature Realty Associates in Valrico, refused to list a home for $1.5 million, a seller didn't work with her. After none of the five agents they ultimately hired could sell the property, they returned to her. She then sold the home—and later, more properties—for them. "It wasn't easy walking away the first time," Wade recalls. "Back then, we weren't on the same page. Eventually, though, we got there."
As this example shows, being honest with buyers and sellers is key to effective communication, which is more critical than ever in today's changing market. Now that interest rates have changed and most properties are no longer selling in days, buyers and sellers could get frustrated—and blame their real estate agents.
To avoid this, master the messaging you use with buyers and sellers. Read on for talking points to help you succeed in today's market.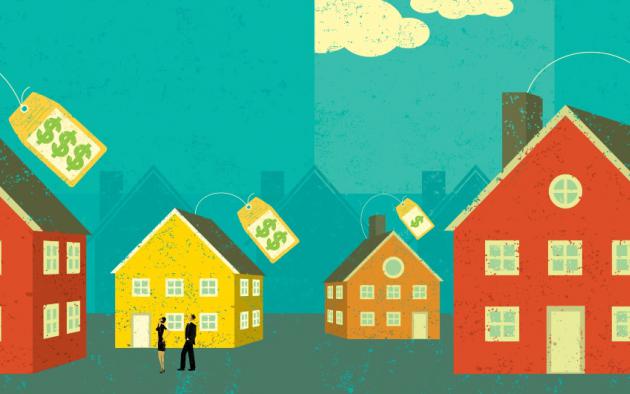 Showing sellers cold, hard statistics can often help sellers move past their emotions about their home's true value in the marketplace.
How to handle the initial pricing conversation with sellers
Educating sellers is particularly important, says Nikki Ubaldini, with The Gary and Nikki Team of Keller Williams Realty in Tampa. "Spend time on the front end, showing them statistics to let the market talk." Then, set their expectations upfront by explaining that the market of two months ago is not the market of today. Be sure to stress that appraisers are looking at sales within the past 30 to 45 days rather than the past several months, when the market was even hotter.
Also, let them know that getting multiple offers on day three is no longer the norm, adds Diane Cook, broker-associate, Slate Real Estate, Saint Johns.
During the pricing conversation, show sellers which properties in their neighborhood sold in the last 60 days, so they comprehend the current market conditions. Give them a sense of the spread of local sales, from low to high, says Alexis Bolin, broker-associate, The Bolin Team, KW Gulf Coast, KW Realty, Pensacola. Then, ask them how their property compares.
"We should value properties just like an appraiser does," say Cook. "We can explain to sellers how we derive our number and provide the data to back it up." They always give their customers a suggested sales price range, say between $475,000 and $483,000.
If all else fails, Bolin adds, ask sellers to pick three sold properties that you can use to justify your sales price to the buyer's agent, buyer, appraiser and mortgage underwriter. Discuss how you would make a case to these parties that the property is worth that sales price.
Always be honest, even if that means turning down a potential listing, says Cook. "We are willing to walk away if a seller has unrealistic expectations. There is nothing wrong with coming in second place, and the seller calling you later, when their house doesn't sell," says Cook. When you know you might disappoint a seller, try Bolin's line: "I can tell you the truth, or I can tell you what you want to hear." In her real estate career, she has yet to have someone opt for the latter, she says.
Finally, explain that if you receive no offers in a certain number of weeks (like four), you'll need to have another conversation about pricing, says Cook. "We do this with every listing: prep them for what is going to come down the road," says Cook. That way, if you need to have a price reduction conversation later, it should hopefully go more smoothly.
How to approach sellers about a price adjustment
If this wasn't discussed during the initial pricing conversation, begin by presenting the seller with the facts. Tell them that their property has been on the market for X number of weeks but has gotten zero offers or only a few showings, says Cook. Also share feedback on price from potential buyers and agents. If the seller bristles at feedback that the price is too high, explain that due to the higher mortgage rates, buyers are having a harder time qualifying for homes at higher price points.
Ubaldini also tells sellers that, according to the National Association of Realtors® (NAR), in a typical market, if they've had eight showings but no offers, they probably need to adjust the price. She stresses the importance of using the word "adjust" rather than "reduce."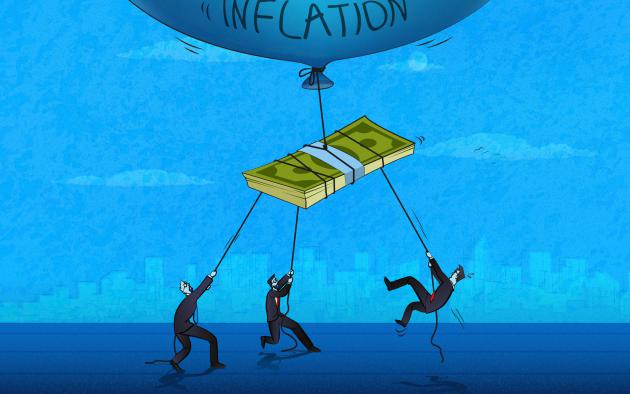 Challenging market? It's been worse. Many baby boomers bought their home with an adjustable-rate loan and fervent hope that future rates couldn't go any higher.
Then, suggest a specific price, explaining that this lower price would attract more buyers and allow you to re-market the property. To fully convince sellers, Bolin recommends asking them to decide if they truly want to sell. If yes, they need to get ahead of the market by pricing their home competitively. Let the neighbors' higher-priced homes help sell yours, she tells them.
Overall, Bolin reminds sellers that "value is a moment in time. Real estate values change like the stock market, so one hour they are trading at one price and the next hour at another price." Similarly, Cook tells sellers that the market and buyers determine the price of a home. Although they've completed a market analysis and know how the seller's house will appraise, "that doesn't matter if you can't get buyers in who can afford it," she says.
How to respond to a buyer complaining about high interest rates
First, validate the buyer's concern by acknowledging that you understand, says Bolin. Then, give them context, educating them about shifting U.S. mortgage interest rates over the past few decades, suggests Ubaldini. The current rate—
although it seems high when compared with recent lower rates—is average when it comes to recent history.
Let them know that interest rates have been much higher in the past, and yet people still bought homes. "Go talk to Grandma and Grandpa," says Bolin. "This has happened before, yet they still bought a house." "There are buyers in every market, even when there's an 18% interest rate," adds Ubaldini.
"There's a cute little saying, 'you date the rate, you marry the house,'" says Ubaldini. "Tell your buyers that if this is their forever home, they should buy it," suggests Wade. "It's where they will make their memories. It doesn't matter if it goes up or down $10,000." Stress that purchasing a home is a long-term commitment. Rates will shift, but your home will remain yours.
Next, tell your buyer that there are ways to get in at a realistic amount, suggests Ubaldini. For instance, the seller might be willing to make concessions. You can ask them to lower the closing costs, using those funds to buy down the interest rate to reduce the buyer's monthly mortgage payments.
Make sure you understand all the options, stresses Wade, whether it's banks providing jumbo mortgages with rates below 5% or ARMs or personal bankers offering incredible rates to their clients.
What to say to a buyer to get them off the fence
Either you're going to pay rent and pay off someone else's home, or you're going to get in the game and pay off your own home, Bolin tells buyers. Then, since "everyone has to live somewhere," she'll do the math with buyers, having them calculate and compare potential rental versus mortgage payments.
If they're new to town and not currently renting, she'll show them the current rental options. Since the rental inventory is tight and rents are high, buyers are often disappointed by the options. With her guidance, they'll likely learn that mortgage and rental payments might be about the same.
Plus, as Cook reminds her customers, "Real estate is a long-term investment and will appreciate. I ask them, if they don't buy for another year or two, do they want to lose that appreciation?" she says.
Bolin also asks customers about their current pain points, such as living in a one-bedroom apartment with two kids. "When the pain of staying where they are is greater than moving forward, they will move forward," she says. "After they mull over: 'We don't have enough space, and I can't keep going out in the rain with two kids and groceries,' they'll find a way to make the mortgage payments," she adds.
Ultimately, Cook is respectful. "If you want to wait, that's your decision.But I will be here to help you the next time your lease is up and you want to buy," says Cook. #
Dina Cheney is a Connecticut-based freelance writer.