News & Media

Global Buyers Still Flocking to Florida for Real Estate
Here's how to tap into the uptick in international business this year as Florida remains the top spot for global buyers and investors in the U.S.
Several months ago, Gonzalo Mejia sold a single-family-home rental property in suburban Jacksonville to a Japanese buyer who owned several other U.S. properties. "We met on Zoom late at night to discuss the local market and development trends before he made his decision," says Mejia, a sales associate with Watson Realty and 2023 chairperson of the Florida Realtors® Global Business Committee.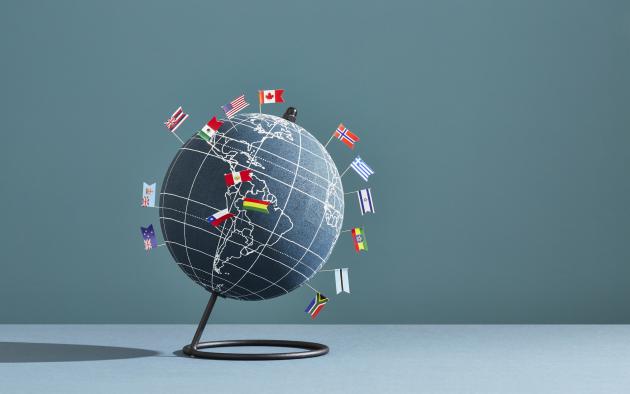 The pandemic cut the number of foreign buyers traveling to the U.S., but the first wave is reappearing. A Miami condo has seen a 30% increase in Brazilian buyers.
In Naples, Izabela A. Wright, a broker-associate with John R. Wood Properties, assisted an investor from Poland and found a buyer for a UK owner selling his home. On the east coast, Carlos Alleyne, a sales associate with RE/MAX Select Group in Delray Beach and 2022 Global Business Committee chairperson, represented buyers from Argentina and Brazil seeking homes in the Sunshine State.
With international travel on the upswing, foreign buyers from around the world are looking for vacation homes, primary residences and investment properties in Florida. "We expect to see a solid pickup in international business this year from China, eastern Europe and the Middle East, as well as our traditional markets," says Fernando Arencibia Jr., broker-CEO at Arenci Properties Realty in Miami and chairman of Miami Realtors®.
To capitalize on these opportunities, Florida real estate professionals should take the time to understand the individual motivations and financial objectives of foreign buyers, provide local market knowledge, and explain the advantages of owning U.S. properties. "Many foreign buyers acquire real estate as protection against inflation, as well as a source of rental income," says Francisco Angulo, vice president for global development, Anywhere Real Estate, but based in Miami. "Owning tangible assets like a home or commercial property is a good way to address that risk."
In general, success in the global markets requires careful planning rather than a casual approach, adds Mejia. "You must decide on your targets, develop a marketing strategy and start building relationships. Be patient because this is not an overnight process."
A 'Sunshine State' of mind
Florida is still the No. 1 U.S. choice for international homebuyers, according to the National Association of Realtors® 2022 International Transactions in U.S. Residential Real Estate report. About 24% of international sales occurred in Florida, more than twice as many as California (2) and Texas (3).
In the tri-county South Florida market, foreign homebuyers purchased $6.8 billion of residential properties in 2022, up 34% from $5.1 billion in 2021, according to a MIAMI Association of Realtors® study. Buyers from 54 different countries purchased 9,400 South Florida properties in 2022, up 25% from the prior year.
Angulo expects that demand will strengthen this year, despite the challenges of inflation and the strong U.S. dollar. "Argentina, Colombia, Canada, Peru, Mexico, Brazil, France and Italy will be great targets for Florida real estate professionals," he says.
Residences in the Tampa Bay market appeal to buyers from India, Korea, Vietnam and the Philippines, as well as traditional sources of demand, says Julie Yo, broker-associate, RE/MAX Alliance Group in Tampa. "Look for countries where foreign residents can apply for an employment-based (EB) visa," she adds.
With its many visitor attractions, Central Florida has a universal appeal for vacation home and investment buyers, says Zsolt "Zola" Szerencses, broker-associate, Keller Williams At The Parks in Orlando. "We have seen an increase in buyers from the Middle East as well as eastern Europe who may be looking at different regions of the state," he says.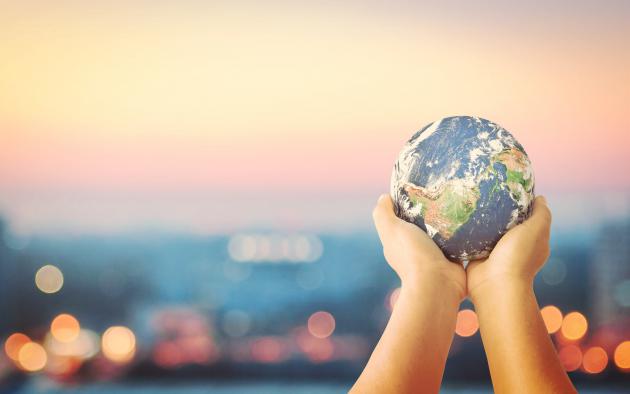 More buyers from the world purchase real estate in Florida than in any other U.S. state. That's why we're dedicated to building international ties.
Address the challenges
One of the challenges for international buyers is the dollar's strength, compared with other leading currencies, although Florida residences remain a bargain compared with cities like Toronto, London and Tokyo. "The stronger dollar makes U.S. real estate purchases more expensive for foreign buyers," says Mejia. "Higher mortgage rates and insurance costs also are concerns for many buyers."
The Canadian market is Florida's largest source of inbound buyers, and Alain Forget says the currency exchange rate is an important issue to address. "Rather than make an all-cash purchase with Canadian dollars, they could purchase with a U.S. mortgage," says Forget, who is head of U.S. sales and business development, RBC Bank in Fort Lauderdale. "Real estate professionals should understand the various financing options to help their Canadian buyers."
Along with financing a purchase, Wright says foreign buyers are concerned about insurance, taxes and legal issues. "They value someone who can guide them through the transaction process and refer them to appropriate professionals," she says. "However, with all the uncertainties in the world, they are taking a longer time to come to a decision."
Finding the right properties
Historically, foreign buyers have preferred condominiums to single-family homes because of the ease of maintenance and potential for rental income, says Arencibia, adding, "Vacation homes are always in demand—particularly from snowbirds."
But today's international buyers may also be considering many other types of properties, including family residences and commercial properties. "Take a wide perspective on the properties in your market, including new construction," says Alleyne. "You could also check with your local universities, since many parents purchase homes for their children, rather than have them live in a dorm."
Since the pandemic, many younger Canadians have purchased work-from-anywhere residences in Florida, according to Forget. "It's a different lifestyle than traditional seasonal visitors," he says. "Younger professionals and semi-retired boomers may be looking to spend three or four months here throughout the year."
In Southwest Florida, many buyers are factoring potential rental income into their decision-making process, says Wright. "One Canadian owner recently decided to rent his second home to take advantage of today's higher rates," she adds.
It's the same story in Tampa Bay, adds Yo. "Buy, fix and flip or keep as a rental is a hot strategy in our residential market," she says. "In general, international buyers prefer investment properties where they can add value to achieve high returns—particularly in multifamily properties."
Historically, buyers who purchase a Florida residence tend to investigate business opportunities as well, says Szerencses. "So, commercial properties in your market could be of great interest to buyers and investors from abroad," he says. (See "Multifamily Tops List of Commercial Opportunities, pg. 6.)
With the large volume of international transactions throughout Florida, real estate professionals can benefit by developing an effective strategy for serving foreign buyers. "Loyalty is one of the hallmarks of international customers," says Wright. "Building those relationships can have long-term benefits for your business." #
Richard Westlund is a Miami-based freelance writer.
15 Tips for Success in the Global Market
1. Build a personal relationship first—then get down to business.
2. Be patient. International transactions can take longer to close.
3. Look for pockets of international owners in your community. Build your sphere, see if they want to sell or if they have friends or family members considering a move, says Francisco Angulo of  Anywhere Real Estate.
4. Choose your targets carefully. "Focus on one region, country or language spoken instead of being a Realtor® of the world," says Zsolt "Zola" Szerencses, broker-associate, Keller Williams At The Parks in Orlando.
5. Check airline connections. Except for Canadians driving south, international buyers arrive by air. Direct flights to and from international destinations make regional markets more accessible to potential buyers.
6. Get involved with local, state, national and international real estate groups. This is a great way to build a referral network, learn about target markets and keep up with trends. Julie Yo, broker-associate, RE/MAX Alliance Group in Tampa, suggests joining the Florida Realtors® Global Business Committee as well as other networking organizations.
7. Partner with local attorneys, accountants, lenders and other professionals who can help international buyers with transactions. "You need to have a team ready to serve your buyers," says Izabela A. Wright, a broker-associate with John R. Wood Properties.
8. Educate yourself. Take classes to earn NAR's Certified International Property Specialist (CIPS) designation, and stay active in your local association's global committee.
9. Build your international online presence. Be sure your website references your target market and includes relevant content—and don't forget about keeping your contact information up to date, says Carlos Alleyne, a sales associate with RE/MAX Select Group in Delray Beach.
10. Educate prospects about U.S. real estate transactions, which may differ substantially from purchases in foreign countries.
11. Be prepared to answer questions about insurance, flood risks and other aspects of property ownership.
12. Be knowledgeable about financing options. While many prefer all-cash transactions, others may benefit from a downpayment-mortgage structure offered by a lender that finances international transactions.
13. Promote the stability of the U.S. real estate market in countries facing economic or political turmoil.
14. Build relationships with international real estate agents, and be sure they know about your listings.
15. Be a local market expert, and be prepared to highlight its advantages, says Gonzalo Mejia, sales associate with Watson Realty.