News & Media

How Realtors Can Use Local Connections to Reach the World
Here's how one Realtor built a local sphere of influence to build her connections around the globe.
Working with investors and buyers from Portugal and Brazil was a natural fit for Corina Lessa Silva, broker-owner of Tampa Bay Key Real Estate and treasurer for the Pinellas Realtor® Organization. After all, she's originally from Brazil, and she has family from Portugal. But, moving from another country, Silva wanted to make sure the global buyers she worked with had an automatic network of friends.
"When I bought my first home in Tampa, I didn't understand the homebuying process," says Silva. "So, I started my own business helping global buyers understand the differences in how the transaction happens. It just made sense for me to get started that way."
But, once international buyers bought a home in Tampa, they had a lot of questions. Here are some of the community outreach groups Silva created and how they evolved: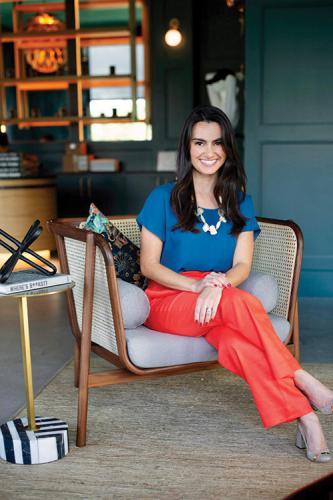 1. Gather small groups.
Whenever Silva sold a home to a Brazilian family, she organized small-group events locally. "I would invite the girls for breakfast, or we would do a happy hour and we started to create a community," she said. At the time, she was using Facebook Groups to organize the events, adding recent homebuyers to the group once the sale closed. She still does this but uses WhatsApp to organize the events. "When they relocate to a place, they don't know anyone, and many are moving with kids away from their extended families, so it can be tough and lonely."
2. Create an online group.
The small-group events were so successful that Silva created an online group using WhatsApp. "We created a community of people who purchased property in the Tampa Bay area. Most of our customers have children, and they all have the same questions, issues, concerns," she says. "They want to talk about schools, finding the best interior designer or a travel agent who can organize their trips back to Brazil or other places," she says.
The groups are open to anyone she works with, not just those from Brazil or Portugal. She now has over 150 families who share information daily online.
3. Create a YouTube channel.
"When I got started in real estate, I wanted to help the Brazilian community, but my challenge was that they weren't in Tampa. So, I realized that I needed to bring them here," she says. She did that by starting a YouTube channel that highlights what it's like to live in the Tampa Bay area. "Many knew Orlando and Miami, so I wanted to show my lifestyle in Tampa to show them everything our area has to offer," she says. "If you want to build trust and familiarity before the transaction, video works," she says. "People come to me and say, 'I've been following you for three years, and now I'm ready to buy.'" Silva's YouTube channel features videos in Portuguese, highlighting different communities and cities in and surrounding Tampa Bay. Some of her videos have more than 11,000 views. She now hires someone for about $2,500 a month to film and edit her videos.
The key, says Silva, is to bring people together to collaborate and share information. "If you become the resource and the connector, people remember you when their relatives want to move to the U.S.," she says.
Tracey C. Velt is a contributing editor for Florida Realtor® magazine.