News & Media

10 Ways to Recharge Your Real Estate Business
Ready to give your business a boost? Here are 10 activities that will get business after the spring and summer selling seasons and help you finish the year strong.
It's the middle of the year—time to prepare for the rest of spring and summer selling season. If your work has been flagging or you're burned out on this low inventory market, try tweaking your strategies to end the second half of the year with a bang.
For inspiration, consider these 10 business activities recommended by expert coaches and real estate agents. Set aside a day to plan, then begin driving momentum for the rest of 2023—and 2024.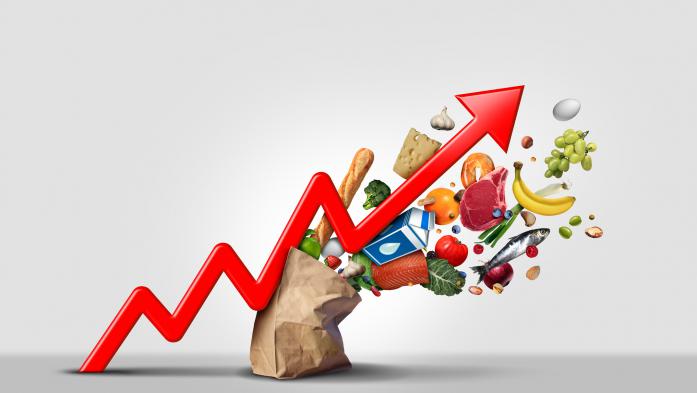 When sales decline, agents look for ways to trim pennies – but it's not always a smart move to cut back on some expenses. Consider how it could impact business.
Evaluate marketing expenses
First, quantify how much value, if any, each marketing and advertising expense provides, advises Bubba Mills, CEO/owner of Corcoran Consulting & Coaching LLC. For an ideal ROI, the income generated should be five times the expense, says Bill Renaud, Renaud Coaching + Consulting. Even if a medium (like Facebook Ads or Google Ads Pay Per Click) delivers leads, what's key is whether they result in appointments and closings.
"If you cannot track actual closed transactions to the expense, that expense should be canceled immediately," say Tim and Julie Harris with Tim & Julie Harris Real Estate Coaching. "If what you're spending money on depends on waiting, spending more time and more money, and hoping for a result, you should probably cancel it. This is not a market for speculative spending."
Introduce a new marketing strategy
Introduce one new marketing strategy each year, as does Anne-Marie Wurzel, an Orlando-based Realtor® with Mainframe Real Estate. Five years ago, she started a monthly newsletter; and this year, she offered to give past clients her opinion about the price of their home. More than 150 prospects have signed up, resulting in "great feedback" and "conversations about selling or staying that I might not have had otherwise," she reveals.
Do a tax checkup
Guard against being unprepared when the tax bill comes. If you're not already doing so, start diverting at least 20% of each commission check to a dedicated tax account, and don't co-mingle tax contributions with savings, urge the Harrises. "Pay your taxes quarterly. If you're behind, get into a payment plan to stop the fees," they add. Also, check with your CPA to make sure you're maximizing and correctly categorizing write-offs, recommends Mills.
For instance, if your business shirts include your company logo, you can count dry-cleaning or laundering them as a business (pre-tax) expense rather than a personal (after-tax) expense, he explains. For insights into tax planning, Kelli Eggen, an agent with Coldewll Banker Realty in Longboat Key, recommends reading the books: "Tax-Free Wealth: How to Build Massive Wealth by Permanently Lowering Your Taxes" and "475 Tax Deductions for Businesses and Self-Employed Individuals."
Assess your tech
Make sure your technology is up to date, suggest the Harrises. "You shouldn't be on an old laptop that locks up all the time, using an AOL email address. Take this opportunity to update everything, including your physical technology, like computers and phones, as well as your online technology, like your CRM and apps," they recommend.
As part of this assessment, shop around to improve efficiency and save money, suggests Christian Bohyn, broker-owner of Windmaker Realty in Celebration. "Tech is constantly evolving, with new companies starting every day. Most of the time, you will find a more efficient and often cheaper solution."
Next, look for redundancies. With all his coaching clients, Mills initially evaluates their P&L statement to determine whether they're paying for multiple apps with the same function. "The majority of agents have redundant apps and have had them for more than one year," he says. As an example, some use Sierra Interactive for online lead generation (which features a back-end CRM) and pay for Chime and Follow Up Boss. "Why have three when you can combine the use of one or two of these and drop the third?" he asks. "Real estate agents are always looking for the next silver bullet instead of mastering the tools they already have."
Still, you should sometimes add new tech to the mix to streamline your affairs and offer better service to clients, urges Kim Ogilvie, a Realtor with Michael Saunders & Company in Sarasota. "Most brokerages provide agents with an arsenal of tech tools to boost their productivity, and I see so many people not taking advantage of them," she says. Wurzel, for one, attests to the value of new tech like ChatGPT. "I've essentially hired three people due to how I've been utilizing AI," she says.
Improve your social media presence
Check that your social media profiles are up-to-date, consistent and compare well with your competition, suggest the Harrises. They should convey your unique selling proposition or what makes you different, says Renaud. If you don't already have them, sign up for accounts on traditional platforms (Facebook, LinkedIn, YouTube, Instagram, Twitter and Pinterest) and other key platforms (Parlor, WhatsApp, SnapChat, WeChat, and Reddit), counsels Rory Dubin, a broker-associate and instructor with United Real Estate Gallery, Jacksonville.
Sign up for continuing ed
Evaluate your credentials, whether they're NAR designations and certifications (like CRS, CRB, CIPS, RENE, MRP, ABR, SRS, SRES) or Florida credentials (like Gold Key and FMS), suggests Dubin. Invest in the Realtors® Commitment to Excellence program called C2EX, which develops and enhances competencies that indicate a Realtor's commitment to ethics, advocacy, technology, data privacy and customer service. With a plan to earn two or three per year, schedule your continuing education, he urges.
The Harrises suggest an appraisal class to polish your pricing skills, particularly helpful in a changing market. Ogilvie recommends expanding your knowledge of real estate law and finance and pursuing professional designations, such as Certified Commercial Investment Member (CCIM), Certified Property Manager (CPM) or Real Property Administrator (RPA). "With so much competition, it's important to find something to distinguish yourself and your expertise from other Realtors," she says.
Outsource something
"As a Realtor, we have to wear a lot of hats: salesperson, property expert, negotiator, marketing guru," says Ogilvie. "It's impossible to expect that we can be the absolute best at every single aspect of what it takes these days to make a successful Realtor business. Plus, there are only 24 hours in a day."
To boost efficiency, delegate time-
consuming tasks (like social media marketing, phone call prospecting and attending property photography sessions) to an assistant, she advises. Also seek out graphic design, digital marketing and other pros via websites like Upwork and Fiverr.
Review your listing presentation
Take a cold, hard look at your presentation approach, suggests Bohyn. Ask what, if anything, makes your presentation stand out. Consider transitioning to professional photography, virtual walk-throughs, drone and video shots, social media teaser videos, and more. For his own presentations, Bohyn swears by Orlando-based Tyto Media as his photography and media partner.
Schedule a mid-year check-in with your sphere of influence
In general, "speak to 100% of your database, offering an updated market analysis of what their home is worth in today's market," suggest the Harrises. Plus, take Eggen's lead and send market trends, housing prices, treasury and interest rates, lending options, home maintenance advice, and other useful information. Then ask them if they know anyone who could use your help buying or selling real estate. Along with this mid-year check-in, Mills recommends calling your sphere of influence at least five other times per year.
Start a business plan for 2024
Begin working on your 2024 business plan, completing it by Halloween of this year, suggests Mills. "Your plan should include your specific personal and financial goals, the math required to understand what you must produce, and the lead generation plan to get you there," explain the Harrises. While you begin your 2024 plan, review your 2023 business plan monthly, making sure you're on track to meet your goals, urges Renaud.
If you only do half of these activities, you'll be way ahead of your competition. Today's market requires diligence and innovation. 
Dina Cheney is a Connecticut-based freelance writer.