Press Release

Realtor® Ida Petkus: Helping Those During a Domestic Violence Situation
WINDERMERE, Fla. – Before Ida Petkus was a Realtor® with Berkshire Hathaway HomeServices Florida Realty in Windermere, she worked for a public television station in New Jersey. "I was their publicist, and they did a documentary called, 'Battered Wives, Shattered Lives,'" says Petkus.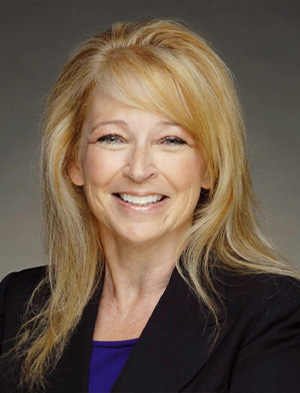 That was her first exposure to domestic violence, and she immediately started volunteering to help.
"A police officer told me I would make a good advocate, so that's what I did," she says. "In New Jersey, I worked at superior and municipal courts and responded to victims of domestic violence. I also worked for Catholic Charities as an advocate."
As an advocate, she provides confidential services and support to victims of domestic violence.
Petkus explains, "We have a network. I'm part of the domesticshelter.org network. We provide telephone support, virtual meeting support and court support to help victims navigate their way through the court system if they, for example, choose to get a restraining order. Or we direct them to shelters."
So, though she moved to Florida and became a real estate agent, her work with victims of domestic violence continues. Petkus current serves with the Domestic Violence Advocacy Center, a 501c3 nonprofit registered in both New Jersey and Florida.
"I started my own agency [in Florida] in 2009. We have a board of five people and three of them are real estate agents," she says.
She notes that, "Domestic violence has no boundaries and neither do we, meaning we are registered in New Jersey and Florida, but we refer out to other states. We work with men and women and any family members affected by violence."
Petkus estimates that she's worked with more than 5,000 people who have been affected by domestic violence.
"There are two that stand out," she says. One was a woman who "came for help and assistance at the courthouse to get a restraining order because her partner threatened to kill her pets if she left." The woman obtained the restraining order and, according to Petkus: "We provided shelter for her and her pets. She's now a guide at an animal reserve."
Another victim, says Petkus, "was married and she contacted us due to sexual abuse in the marriage. We relocated her and found nearby support. She was away from her abuser for three months, but ultimately decided to return to her husband."
The reason Petkus brings this up, she says, is "statistics show that a true victim of abuse will attempt to leave an average of seven times before they finally leave for good. The most dangerous time for a victim is when they leave, and their abuser knows they are leaving."
Petkus believes that this abuser "rallied all of her friends, family and church members to support him and to gaslight her."
But Petkus isn't giving up and continues to offer support. "We're still working on this. We're still here for her."
She notes that she is lucky to have a career that allows her to be available to victims as they need her. "I have a network set up of other advocates, as well," she adds.
Petkus says her goal is to empower people to help themselves, not do it for them and that's a difficult process. "With domestic violence, it's not a success story, it's a survival story," she says.
For more information, Domestic Violence Advocacy Center, dvacenter.org, domesticshelters.org and  thehotline.org.
Florida Realtors® serves as the voice for real estate in Florida. It provides programs, services, continuing education, research, and legislative representation to its 225,000 members in 51 boards/associations. Florida Realtors® Newsroom website is available at floridarealtors.org/newsroom.