Richard Drury / Getty Images
A Look at Upcoming Florida Realtors Global Events
Florida Realtors opens doors to the world with events designed to increase your international influence.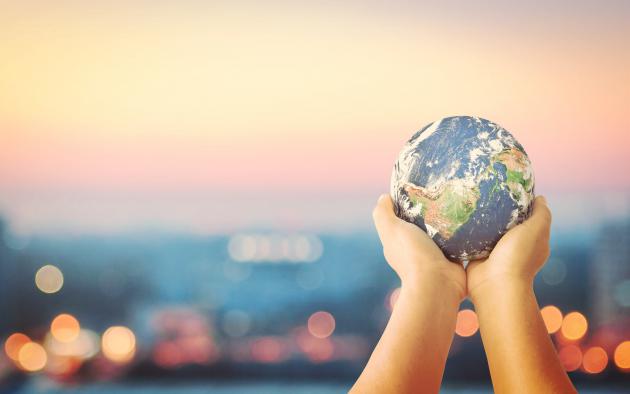 More buyers from the world purchase real estate in Florida than in any other U.S. state. That's why we're dedicated to building international ties.
More buyers from around the globe purchase real estate in Florida than in any other U.S. state. That's why Florida Realtors® is dedicated to building and nurturing international ties.
Our Global Department, in partnership with the association's Global Business Committee, is planning the following events for 2023:
A Place in the Sun, London, June 2-4
A Place in the Sun Live, a real estate consumer trade show, is a platform where visitors have been introduced to a world of overseas property and possibility at our London event, with thousands of exhibitors making the trip to the UK to present property portfolios from around the world. Some of our London visitors are at the beginning of their purchasing journey, while others know what they are looking for and come to the exhibition ready to meet agents who can arrange for them to visit several properties. In addition to hundreds of overseas property agents and private sellers, our event features a host of service companies providing legal, financial, currency transfer, tax, and relocation advice. Your Florida Realtors Global Business will have a booth joined by several local associations. Click here for more information about A Place in the Sun. 
73rd FIABCI World Real Estate Congress, Miami, June 5-9
Founded in 1951 in Paris, FIABCI is a worldwide business networking organization for all professionals associated with the real estate industry. FIABCI, hosted by Miami Realtors® at the Nobu Eden Roc Hotel, has provided access and opportunities for real estate professionals interested in gaining knowledge, sharing information, and conducting international business with each other. Congress includes wo days of programming featuring world class speakers and tours of iconic Miami luxury properties. Click here to register for the event. 
The Conference of Montreal, June 12-14
The Conference of Montreal is committed to heightening knowledge and awareness of the major issues concerning economic globalization, with a particular emphasis on the relations between the Americas and other continents. The Conference also strives to foster exchanges of information, to promote free discussion on major current economic issues and facilitate meetings between world leaders to encourage international discourse by bringing together Heads of State, the private sector, international organizations, and civil society.
Inmoci-nate

, Granada, Spain, June 29-30
Attend the largest real estate in Spain, where professionals come to keep up to date with the latest news and trends in the sector. A place attended by those who care about their training, those who value networking, and those who leave full of ideas and motivation to improve their business. Many from other states and countries attend to connect and learn. Click here to watch video.
C5 Summit, Omni Atlanta at CNN Center, September 28-30
C5 Summit is the premier US-based commercial real estate event hosted by NAR to learn about the best markets to invest in and valuable incentives across the United States.  Communities and properties are showcased along with investment opportunities. Workshops engaging industry experts, are also held.
Toronto Global Forum, October 11-13
The Toronto Global Forum is an international conference fostering dialogue on national and global issues. It will be bringing together heads of states, central bank governors, ministers, and global economic decision-makers. The Forum also offers exclusive opportunities for business meetings aimed at promoting partnerships among major Canadian and international corporations.
Miami World Strategic Forum, The Biltmore Hotel, October 31-November 1
The World Strategic Forum is presented by the International Economic Forum of the Americas. Its mission is to address the major governance challenges of the new world economic order, focusing on the central role of the Americas and in the global market. The objective of the World Strategic Forum is to foster a better understanding of opportunities and challenges at stake for the Americas in the Global Market. The Forum also seeks to provide a platform for business meetings in a broad spectrum of sectors and to foster economic development. Florida Realtors Global Business will be providing a limited number of tickets on a first-come, first-serve basis. Ticket information will be provided to Global Business members on The Voice as the event gets closer.
TBD events
IEFA Latam Forum: 

The IEFA Latam Forum is an international conference organized by the International Economic Forum of the Americas (IEFA) in collaboration with Integra Capital. 

The IEFA Latam Forum will bring together decision makers from all spheres of society to tackle the most pressing issues of our time. Its mission is to address the major challenges facing the global economy today. The conference will also pay special attention to the role of Latin America within international markets. Gathering business leaders, decision-makers and thought leaders, the IEFA Latam Forum will consist of a two-day series of compelling and real-time conversations among global leaders dedicated to discussing what it takes to build a sustainable and resilient economy.

Conference of Paris: 

The Conference of Paris is gathering major international stakeholders in Paris to discuss and reassess globalization with a particular focus on the role Europe can play.