News & Media

Mediaonela / Getty Images
5 Trends Affecting Housing for Seniors
The housing industry is monitoring older Americans' evolving housing needs, keeping in mind the higher level of single and multigenerational households.  
BOSTON – The housing industry is closely monitoring older American's evolving housing needs. The number of homes headed by a person age 65 or older rose from 27 million to 31 million between 2012 to 2017.
Over the next 20 years, the oldest age groups – age 65 and over – are expected to increase their share of all U.S. households from 26% in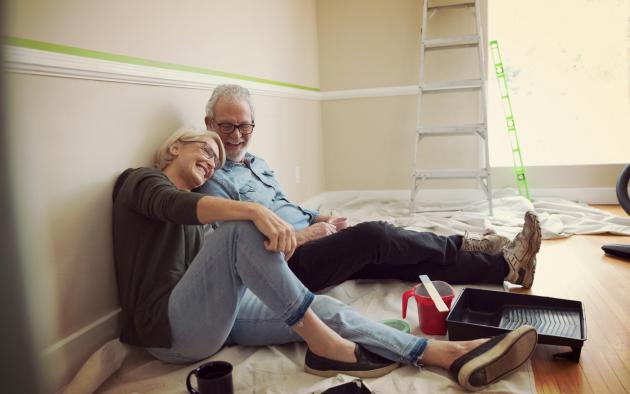 Meyers Research: 30% or people who move to active-adult communities end up moving to a larger place in the community after they've lived there for a while.
2018 to 34% by 2038, according to a newly released report – "Housing America's Older Adults 2019" – from Harvard University's Joint Center for Housing Studies (JCHS).
JCHS projects that the number of households aged 75 to 79 will rise to 8.9 million, a 49% increase from 2018 to 2028, and by another 20% from 2028 to 2038 to 10.7 million. The number of households of those 80 and over is growing significantly too, increasing from 8.1 million in 2018 to 12 million in 2028.
The aging population's housing needs are becoming a housing industry focus. This generation has higher level of single households and more multigenerational households. Their cost burdens are also growing, and the JCHS report calls for more attention on meeting this growing population's needs.
Additional findings from the JCHS report
Single households rise: The share of older adults living alone tends to rise sharply with age, the report notes. Single-family older households reached 57% among those in their 80s or older.

"Assuming that the composition of older households is unchanged over the next two decades, the aging of the baby boomers is projected to boost the number of single-person households age 80 and over to 10.1 million," the report notes. "As the number of single-person households in their 80s rises in the coming years, so, too, will the demand for affordable housing units that include supportive services."
Multigenerational household preferences: The number of multigenerational living arrangements is also rising. Between 2007 and 2017, the number of individuals age 65 and over living in households with at least one adult relative of another generation rose from 6 million to 9.8 million – 20% of the older population. About 9.3 million of those older adults live with their grown children or grandchildren; 442,000 live with their parents or in-laws; and 84,000 lived with both.
Single-family homes: The majority of older adults live in single-family homes. Of the 24 million homeowners aged 65 or higher, 80 percent lived in detached single-family units in 2017. "The majority of these homes are now at least 40 years old and therefore may present maintenance challenges for their owners," the report notes.
The wealth advantage: Older homeowners who own are rapidly building equity. "The ability to build equity puts homeowners far ahead of renters in terms of household wealth," the report notes. In 2016, the median owner who was 65 or older had home equity of $143,500 and net wealth of $319,200. On the other hand, the same-age renter had $6,700.

"Among the 50-64 year-old age group, the disparity between the net wealth of owners – $292,000, including $115,000 in home equity – and renters – at $5,000 – is also substantial," the report notes.
Cost burdens: While some homeowners in this age group are increasing equity, cost burdens are also growing. Income disparities are widening, the report notes. From 2016 to 2017, the number of cost-burdened households age 65 and over – those paying more than 30 percent of income for housing – rose by more than 200,000 to a record high of nearly 10 million. About 5 million of these households were considered "severely burdened" – paying more than half of their incomes toward housing.
Source: "Housing America's Older Adults 2019," Harvard University's Joint Center for Housing Studies (October 2019)
© Copyright 2019 INFORMATION INC., Bethesda, MD (301) 215-4688