News & Media

Ilkercelik/Gettyimages.com
How to Handle Blank Fields on Florida Real Estate Contracts
If there's an asterisk near the line number, a blank should be reviewed. And key dates and timeframes are important.
Some contract "blanks" have a default, such as "three days if left blank." But others—sometimes important ones—do not.
If your customer is satisfied with a contract's default provision for blank spaces, you're likely OK leaving that line blank.
Some blanks, however, require that information be written into them or, quite simply, the answer will be unknown. In other words, failing to note which lines must be completed (aka, the ones that do not have default provisions) can cause confusion.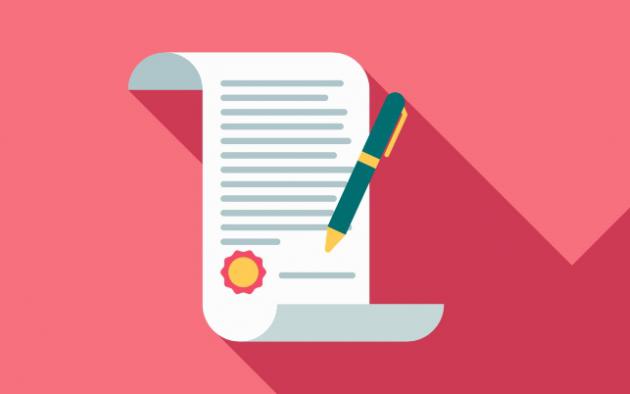 Detailed legal information about canceling listing agreements and contracts, calculating time periods and other common real estate scenarios.
It could cause the parties to argue over what should now go onto a line, and, in worst cases, blow up the entire deal.
Using the Florida Realtors/Florida Bar "AS IS" Residential Contract for Sale and Purchase for the purposes of this article, here are some examples of problematic issues we've heard on the Florida Realtors Legal Hotline:
Personal property section
Paragraph 1(d) provides a list of personal property items included with the sale of the real property. Among the items included are any existing range(s)/oven(s), refrigerator(s), light fixture(s) and ceiling fan(s).
What isn't included? For one, any washer or dryer that may exist on the property.
Therefore, a buyer who would like an existing washer or dryer to be part of the sale must add the washer and dryer to the lines in that same paragraph for them to be part of the deal.
On the flip side, sellers who have a family heirloom chandelier in the dining room that they wish to remove before closing must make sure that the chandelier is excluded from the sale.
This can be done in paragraph 1(e). A word of caution: Just because an item is listed in the MLS does NOT make that automatically part of a contract. The contract must clearly outline what is going and staying as that is the document that governs the parties.
Escrow agent information
Paragraph 2(a) lays out what, if any, initial deposit is to be paid and also contains lines for the escrow agent information to be entered.
Most transactions involve an initial deposit payment, but it's hard for buyers to know where to send that money if this portion of the contract is blank.
Additionally, FREC rules (61J2 of the Florida Administrative Code) require this information to be completed. It could cause an unnecessary dispute between parties if not completed—and you could also find yourself facing a FREC violation if you're the agent preparing the offer.
Check one section
Many sections of the contract have this instruction in bold, all-cap lettering. Some have default sections; some do not. Therefore, it's important that the agents on both sides make sure information in these sections is completed appropriately per their respective customer's instructions.
An example of this is in paragraph 9(c) of the "AS IS" Contract. This section requires the parties to check a box that determines who will choose the closing agent and pay for certain closing costs. One of the boxes must be checked.
What happens if this is inadvertently left blank? Since there is no default provision short of a compromise, this could end poorly for all involved.
Home warranty section
Paragraph 9(e) covers whether or not a home warranty plan will be issued, who will pay for it, what company will issue it and what cost it is capped at.
In one call to the Florida Realtors Legal Hotline the box for home warranty had been checked and the seller had agreed to pay for a warranty not to exceed $500. But the box naming a company to issue the plan had been left blank.
To make matters worse, the buyer wanted the warranty issued by a company at $500, while the seller had found a company that would issue one for $350. Without a company listed, the only hope was that the parties can work something out.
Note: This advice doesn't apply only to a buyer's agent. While the buyer's agent puts together the offer per the buyer's directions, listing agents should also take time to make sure the offer is completed appropriately per their sellers' directions. After all, everyone should have the same goal: to get the deal closed. 
Meredith Caruso is Associate General Counsel for Florida Realtors.